Everything Everywhere to launch high-speed 4G LTE service this year
August 21st, 2012
The parent company of Orange and T-Mobile has received government approval to launch 4G services later this year.

Everything Everywhere, the parent company of Orange and T-Mobile, received Ofcom approval today to launch a high-speed 4G LTE mobile service on their existing 1800MHz frequencies which are currently used for 3G. The service, which could launch as soon as next month, promises download speeds of up to 100Mbit/s as well as faster response times (lower latency) and more efficient spectrum usage. It is likely to launch initially as a mobile broadband service but could eventually be used on compatible smartphones and tablets too.
Who are Everything Everywhere?
Everything Everywhere is the merged company consisting of Orange and T-Mobile. The two companies merged back in October 2009 and have since been working towards merging their mobile networks. To this extent, Orange and T-Mobile customers can now use each other's networks with "Smart Signal Sharing". Whilst Orange and T-Mobile are still marketed as two separate commercial brands, there are signs that the two brands will continue to work more closely together in the future including on the roll-out of 4G services.
What does the 4G announcement mean? How does this relate to the upcoming 4G spectrum auction?
In the UK, we currently have three frequency bands which are assigned for mobile telecommunications. These are the 900MHz, 1800MHz and 2100MHz bands. All mobile phones use these frequencies to communicate with base stations and to transfer calls, texts and internet browsing.
Until recently, the UK government has restricted the type of technologies that can be used on each frequency band. The 900MHz and 1800MHz frequencies were reserved for 2G services whereas the 2100MHz frequencies were reserved for 3G services. With the recent switch-off of analogue television signals, new frequencies have been made available at 800MHz and 2600MHz. These frequencies have been reserved for 4G mobile services and are due to be allocated in an auction in the coming year.
Alongside this process, the UK government has also been liberalising the ways in which existing frequencies can be used. The process began in March 2011 when O2 were permitted to use their 900MHz frequencies for 3G services. Continuing with this trend, the government agreed today that Everything Everywhere can use their 1800MHz frequencies for 4G services. This will allow them to launch a 4G service as early as next month even before the start of the main 4G spectrum auction process.
Critics argue that today's decision will grant Everything Everywhere a monopoly on 4G services in the UK. This is likely to mean that 4G will be incredibly expensive to begin with. Indeed, our investigation last year into 4G services in Germany found that consumers there would need to pay at least £63/month for a 4G service with speeds greater than what is currently available on 3G in the UK. For this reason, Ken's Tech Tips remains cautious about the rollout of 4G and what it might mean for the costs of mobile telephony in the UK.
Will Orange and T-Mobile continue to exist after the launch of the new 4G service?
Yes, it is most likely the Orange and T-Mobile brands will continue to exist after the launch of 4G. Although it was been widely reported across the internet that Everything Everywhere will scrap these brands with the launch of 4G, the company has stated this will not be the case: "we remain committed to our hugely successful brands Orange and T-Mobile and continue to invest in them for the foreseeable future. Any suggestion otherwise is entirely speculative."
Instead, it is expected that the new 4G service will launch under a new consumer brand that is different from both Orange and T-Mobile. Whilst Orange and T-Mobile will continue to offer 3G services, the new 4G service from Everything Everywhere will fall underneath a new brand.
What are the benefits of 4G?
4G is the name given to fourth-generation mobile networks. 4G networks promise download speeds of up to 100Mbit/s – about five times faster than the up to 21Mbit/s speeds offered on today's 3G HSPA+ networks. Response time and latency is also reduced on 4G networks.
Many tech-savvy consumers are excited about 4G as the high download speeds and low response times open up a range of possibilities such as streaming high-definition multimedia, video calling and playing multiplayer games. Ken's Tech Tips is more cautious in welcoming 4G as we believe it will inevitable lead to higher costs for consumers and few immediate benefits for the majority of customers.
Which handsets will I be able to use on the new 4G service from Everything Everywhere?
Everything Everywhere are yet to announce the details of their new 4G service and whether they will be offering any smartphones on the new service. The new 4G service will only be compatible with handsets that support LTE in the 1800MHz band. As LTE deployments vary across the world in terms of the frequencies used, many existing LTE-enabled devices may not work. However, as there are several other LTE1800 networks across the world, it is likely that compatible smartphones will be available soon.
How much will 4G cost?
Everything Everywhere are yet to announce the pricing details for their 4G LTE service. However, we expect it to be substantially higher than today's 3G services.
About Ken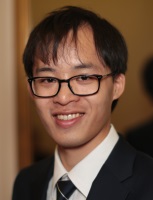 My passion is helping people to get the most out of their mobile phone. I've been blogging at Ken's Tech Tips since 2005.
Aside from writing about mobile technology, my interests are in software development, digital marketing and physics. Outside of the blog, I work with numerous technology companies helping them to explain their product and helping them to market it to consumers. Please get in touch for more information.