ASDA Mobile raises Pay As You Go prices for calls, texts and data
June 2nd, 2011
Discount network ASDA Mobile have increased their Pay As You Go prices for calling, texting and using the internet.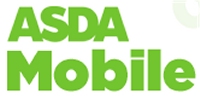 Following in the footsteps of Orange who announced Pay As You Go price increases from July, discount network ASDA Mobile have this week increased prices across their Pay As You Go tariff. The most significant price increases are for data – ASDA Mobile customers who using Facebook and Twitter on their phone or use their phone to read e-mails will see the cost of data more than doubling.
What changes have been made to the ASDA Mobile tariff?
As of Tuesday 31st May, the following changes have been made to the ASDA Mobile tariff:
Call charges increasing to 10p/minute. The price of standard outgoing calls is increasing from 8p/minute to 10p/minute. This applies for all outgoing calls to UK mobiles and UK landlines (any-network, any-time). This still compares fairly well to the big networks who charge between 20p/minute and 25p/minute but can be beaten by other discount networks such as Giffgaff.
A new minimum call charge of 10p. ASDA Mobile are introducing a new minimum call charge of 10p per call.
Texts increasing to 6p per message. The price of text messages is increasing from 4p per message to 6p per message. This represents a 50% increase in the cost of sending text messages.
The cost of using the internet is increasing to 50p/MB. Applications such as Facebook, Twitter and e-mail use data ("internet"). Data was previously charged at 20p per megabyte and will now be charged at 50p per megabyte. We would strongly recommend against using a smartphone on ASDA Mobile due to the high prices. Networks such as T-Mobile can offer data allowances suitable for smartphones from £3.33/month.
Voicemail now costs 10p. Previously it cost 8p to use voicemail.
I'm an ASDA Mobile customer. How will my mobile expenditure change?
Although the price changes are individually measured in the pennies, the cumulative effect over the course of one month can be fairly major. As a rough estimate to how it'll affect you, you can obtain your new monthly mobile expenditure by multiply your currently monthly expenditure by 1.4. This is how much you should now top-up by each month.
For a more accurate estimation, follow the steps below: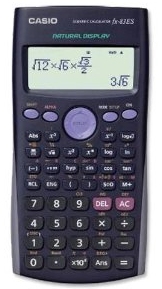 Work out how much you currently spend on calls and multiply by 1.25. For example, if you currently spend £4 each month on outgoing calls (equivalent to 50 minutes), this will increase to 1.25 x £4 = £5 per month.
Work out how much you currently spend on text messages and multiply by 1.5. For example, if you current expenditure on text messages is around £6 each month (equivalent to sending around 150 text messages), this will increase to 1.5 x £6 = £9 per month.
If you use internet on your phone (e.g. Facebook, Twitter, e-mail), work out your current data expenditure and multiply by 2.5. For example, if you use 10MB per month, this would currently cost £2 each month. Under the new tariff, your data expenditure will increase to 2.5 x £2 = £5 per month.
Add the three items up to obtain your new monthly expenditure. In our example, our hypothetical user previously spent £12/month. With the tariff changes, this rises to £19/month (a 58% increase).
Are existing customers affected by these changes?
Yes. The price increase affects both new and existing ASDA Mobile customers. As Pay As You Go tariffs do not involve a contract, ASDA Mobile are free to change their prices at any time.
How do ASDA Mobile's new prices compare with other networks?
Generally, ASDA Mobile's new prices still compare fairly well with the rest of the market – calls and texts are about half of the price on the main networks. However, the big impact is upon heavy users on ASDA Mobile: because of the large percentage increase in the price of calls, texts and data, heavy users will be significantly affected.
ASDA Mobile rival Giffgaff (an O2 virtual network) still charges 8p/minute and 4p/text. They're currently offering a free SIM card through their website which can be used in your existing handset providing it isn't locked.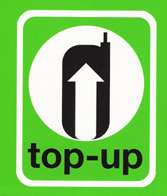 | Network | Calls | Texts | Internet | Voicemail |
| --- | --- | --- | --- | --- |
| Orange | 25p/min | 12p | £2/day (100MB free with £10 top-up) | 25p/minute |
| Three | 26p/min | 11p | 11p/MB (150MB free with £10 top-up) | 16p/minute |
| O2 | 25p/min* | 12p | £1/day (500MB free with £10 top-up) | 15p/call |
| T-Mobile | 20p/min | 12p | £1/day | 12p/minute |
| Vodafone | 21p/min | 10p | £1/day (500MB free with £10 top-up) | 21p/minute |
| Giffgaff | 8p/min | 4p | 20p/day for 20MB then 20p/MB | 8p/call |
| ASDA Mobile | 10p/min | 6p | 50p/MB | 10p/minute |
* On O2 Pay As You Go, the cost of calls to landlines and other O2 mobiles drops to 5p/minute after the first 3 minutes.
For more information, see our guide to Pay As You Go tariffs and free Pay As You Go SIM cards. We've also got a Pay As You Go price comparison tool.
I'm leaving ASDA Mobile. Can I keep my existing phone number?
Yes. You'll need to ask ASDA Mobile for a PAC Code and then you'll need to provide this to your new network. You can obtain a PAC Code from ASDA by calling the Customer Services department on 2732 from your mobile (or 0845 303 2732 from a landline). Our PAC Code Finder tool can take you through the process of transferring your phone number. Please note that if you're keeping your handset, you may need to unlock your phone.
With both ASDA Mobile and Orange announcing price increases, are we likely to see price increases from other networks soon?
Possibly. Mobile termination rates (MTRs) were cut in April of this year and some networks argued that these cuts would make Pay As You Go unsustainable as a business model. With Orange and ASDA both increasing prices on Pay As You Go, it's difficult to tell whether this is coincidental or the start of an industry-wide trend. We'll be keeping a close eye on this issue over the coming months.
About Ken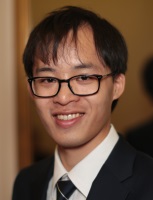 I'm a freelance writer specialising in mobile technology. I've been blogging at Ken's Tech Tips since 2005 with the aim of demystifying mobile technology for the rest of us.
Before writing about mobile technology, my background was in space & atmospheric physics. I have also worked in software development. Nowadays, I help companies to explain mobile technology to their customers. Please check out my portfolio or get in touch for more information. I'm also on Google+.