4GEE Max, 4GEE & 4GEE Essentials: EE's Pay Monthly Tariffs Compared
September 21st, 2016
EE has split their Pay Monthly line-up into three types of tariff: 4GEE Max (with their fastest 4G), 4GEE (up to 60Mbps) and 4GEE Essentials (up to 20Mbps).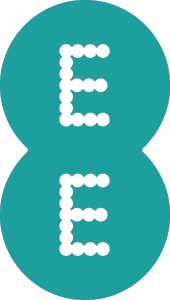 If you're looking to buy a new Pay Monthly handset from EE, there are now three types of tariff you're able to choose from.
EE's flagship 4G tariff is known as 4GEE Max. Starting from £25.99/month, it gives you the fastest speeds available and up to 40GB of monthly data. For customers living in London, this includes 4G+ (also known as 4.5G or LTE-Advanced). 4GEE Max also comes with inclusive EU roaming and inclusive BT Sport for the duration of your contract.
For many, the standard 4GEE tariff will offer better value with prices starting from £20.99/month. 4GEE tariffs offer double-speed 4G (maximum download speeds of 60Mbps). You'll be able to choose a UK data allowance between 1GB and 20GB per month. There's also 500MB of EU roaming and 6 months of BT Sport included in the tariff.
Finally, if you're looking at certain handsets, there will also be an entry-level tariff called 4GEE Essential. This will give you up to 2GB of data per month with standard 4G speeds (up to 20Mbps). EU roaming is excluded from 4GEE Essential.
In this article, we'll take an in-depth look at the three tariffs and we'll compare the features available on each one.
4GEE Tariffs: At A Glance Comparison
The following table shows the key differences between the three types of tariff from EE:
4GEE Max
4GEE
4GEE Essential
Monthly Price
From £25.99/month
From £20.99/month
From £16.99/month
Minutes
Unlimited
Unlimited
300 to 1,000
Texts
Unlimited
Unlimited
Unlimited
Data
3GB to 40GB
1GB to 20GB
300MB to 2GB
Data Speed
Up to 90Mbps
4G+
Up to 60Mbps
Double-speed 4G
Up to 20Mbps
4G
Tethering

✔

✔

✔

Inclusive EU Roaming
EU minutes

✔

Unlimited

✔

Unlimited

✘

4.36p/min*
EU texts

✔

Unlimited

✔

Unlimited

✘

1.74p/min*
EU data

✔

Use your UK allowance
(up to 15GB per month)

✔

500MB

✘

From £1/day*
Other Features
BT Sport

✔

24 months

✔

6 months

✔

6 months
Early Upgrade

✔

On selected 25GB and 40GB plans

✘

✘
* From the 15th June 2017, EE will be legally obliged to offer EU roaming at no extra charge for all customers regardless of their tariff.
Key Features
Download Speeds
A key difference between 4GEE Max, 4GEE and 4GEE Essential is the maximum download speed you're able to obtain on the tariff.
The fastest download speeds are reserved for customers on 4GEE Max. As long as you live in London and as long as you have a compatible smartphone (supporting Category 6 LTE), you'll be able to access to EE's 4G+ service (also known as 4.5G or LTE-Advanced). You'll get download speeds of up to 90Mbps on the tariff (this is 24 times faster than a standard 3G connection). You can check on EE's website to see if you're living in a 4G+ coverage area.
Customers on 4GEE will have access to double-speed 4G (up to 60Mbps) whereas customers on 4GEE Essential will only have access to basic 4G (up to 20Mbps).
In our opinion, the extra speeds probably make only a very small difference. For instance, you only need about 4Mbps to stream HD video from the internet. Also if you're downloading a new app or MP3 file, the time saving will also be only a couple of seconds. For more information, see our review of 4G+ and double-speed 4G. You may also find it interesting to read our guide on mobile download speeds.
EU Roaming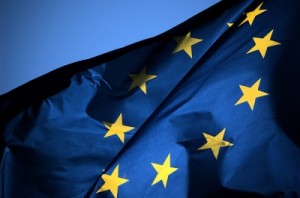 If you regularly travel abroad to other European countries, inclusive EU roaming can be an attractive feature of your tariff.
You'll find inclusive EU roaming on both 4GEE Max and 4GEE. On both types of tariff, you'll have unlimited EU minutes and unlimited EU texts. These can be used when you're travelling abroad in another European country (they're only for EU-to-EU usage rather than for UK-to-EU).
With 4GEE Max, you can also take your UK data allowance with you (up to a limit of 15GB of data per month). The normal 4GEE tariff doesn't allow you to take your data allowance with you but you'll get a separate 500MB allowance to use in the EU each month.
A full list of inclusive countries can be found in the small print on EE's website:
Roaming countries included within 4GEE Plans and 4GEE Max Plans: Andorra, Austria, Azores, Belgium, Bulgaria, Canary Islands, Croatia, Cyprus, Czech Republic, Denmark, Estonia, Finland, France, French Guiana, Germany, Gibraltar, Greece, Guadeloupe, Guernsey, Hungary, Iceland, Ireland, Isle of Man, Italy, Jersey, Latvia, Liechtenstein, Lithuania, Luxembourg, Madeira, Malta, Martinique, Monaco, Netherlands, Norway, Poland, Portugal, Reunion Islands, Romania, Saint Barthelemy, Saint Martin, San Marino, Slovakia, Slovenia, Spain, Sweden, Switzerland, Vatican City.
On 4GEE Essential, you won't currently benefit from inclusive EU roaming. Instead, you'll need to pay EE's standard EU roaming rates which are currently 4.36p/minute for an outgoing call, 0.98p/minute for an incoming call and 1.74p for an outgoing text message. A number of bundles are available for accessing the internet in the EU: from £1/day for 50MB or £3/day for 500MB.
One thing worth noting is that all mobile networks will be legally obliged to provide free EU roaming from the 15th June 2017. This means regardless of which tariff you choose, all of your usage in Europe should be free from June next year.
BT Sport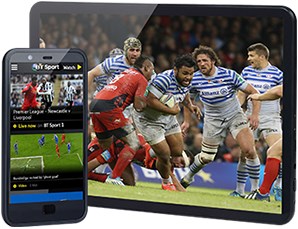 All customers joining EE on a Pay Monthly contract will now receive an inclusive subscription to the BT Sport app. For customers on 4GEE Max, this inclusive subscription will last for 24 months. For customers on 4GEE and 4GEE Essential, the free subscription will last for 6 months after which it'll cost £5/month if you'd like to continue subscribing.
The BT Sport app allows you to watch sports on your EE smartphone. You'll be able to watch every match from the UEFA Champions League and UEFA Europa League as well as 42 games from the Premier League. There is also a range of other sporting action including Aviva Premiership Rugby, Moto GP, UFC and more. The subscription covers BT Sport 1, BT Sport 2, BT Sport 3 and ESPN. However, it only works on your EE device (for instance, the subscription does now allow you to watch BT Sport on a computer or television).
For more information, see the BT Sport FAQs on EE's website.
Early Upgrade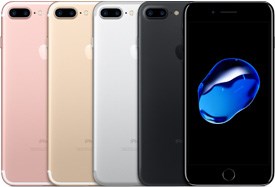 If you choose 4GEE Max with an eligible handset and with either 25GB or 40GB of data per month, you'll be eligible for EE's annual upgrade offer.
With the offer, you'll be able to trade-in your handset after 12 months to upgrade to a newer version (for instance, you could replace your iPhone 7 with an iPhone 7s next year). There will not be any early termination fees. However, to upgrade, you'll need to commit for another 24 months and your new plan must cost either the same or more every month. There may also be an upfront charge to get your new handset.
If your old device is damaged when you trade it in, a charge of £100 could be made. There is also a charge of between £240 and £310 if you don't have an old device to trade-in.
Remember, it's also possible to upgrade at any time by buying an unlocked smartphone outside of your contract.
Handsets
In general, flagship smartphones like the iPhone 7 and iPhone 7 Plus will only be offered on 4GEE Max and 4GEE. The following table shows a side-by-side comparison of how much the different tariffs will cost:
| | |
| --- | --- |
| iPhone 7 | |
| iPhone 7 Plus | |
Older and mid-range handsets will also often be offered on 4GEE Essential as well. This is in addition to the 4GEE Max and 4GEE tariffs. A good example is the iPhone 6s. The following table shows a comparison of the available tariff options:

iPhone 6s

Tariff
Minutes
Texts
Internet
Upfront
Monthly
Total Cost
No tariffs could be found matching this criteria.
For a full list of available handsets and tariffs, please see the EE website.
Coverage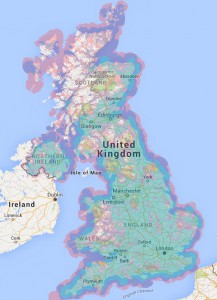 EE has 99% population coverage, including 95% coverage on 4G.
For even higher download speeds, EE's double-speed 4G network has about 80% population coverage (this is only available to customers on 4GEE Max and 4GEE). 4G+ or LTE-Advanced is only offered to customers in London with 4GEE Max.
Before ordering your handset from EE, you should enter your postcode on EE's online coverage checker to see the level of 4G coverage available in your area.
Check EE Coverage (ee.co.uk) »
If you are not actually able to access double-speed 4G or 4G+, it might not make sense to pay a premium for this service.
Keeping Your Phone Number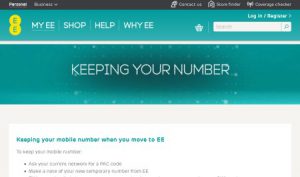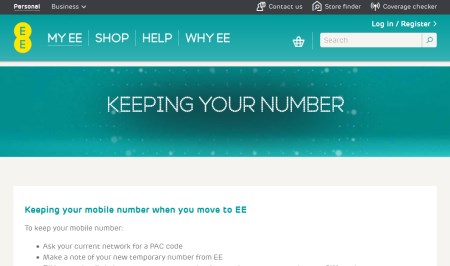 If you're currently on a different mobile network and joining one of the 4GEE tariffs, it's a straightforward process to keep your existing phone number.
You should start by ordering your new phone from EE's website. Once you've done that, contact your old mobile network and ask them for a PAC Code. A PAC Code is nine-digits long and will authorise the transfer of your phone number to EE.
After your new phone arrives from EE, you can head over to this online form. Here, you can enter your PAC Code and submit it to EE. Once you've given the PAC Code to EE, your phone number transfer will normally be scheduled for the next working day.
For a step-by-step guide on moving your phone number to EE, please select your current mobile network from the dropdown menu below:
PAC Code Finder: Transfer Your Phone Number to EE
More Information
For more information on EE's pricing and available deals, please see their official website. They also have a page on their website comparing the three types of tariff.
About Ken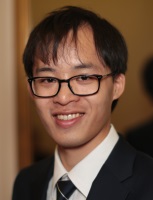 My passion is helping people to get the most out of their mobile phone. I've been blogging at Ken's Tech Tips since 2005.
Aside from writing about mobile technology, my interests are in software development, digital marketing and physics. Outside of the blog, I work with numerous technology companies helping them to explain their product and helping them to market it to consumers. Please get in touch for more information.