EE offers inclusive entertainment, a 10% discount & data sharing when you add an extra line to your account (e.g. for your family).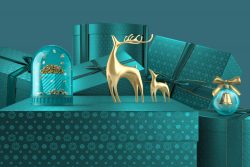 In the UK, EE offers a family account with a range of special offers available on Pay Monthly phones and SIM cards.
When you sign up for a new Pay Monthly plan on EE, you can get 6 months of inclusive entertainment on Apple Music and BritBox. You can also benefit from a 10% discount if you're adding an extra line to your account, with the ability to gift data between different family members or devices.
In this article, we'll look at EE's family deals. We'll also look at the benefits of getting an EE phone or SIM card for your family, as well as the broader benefits of EE such as the coverage and the Smart Benefits that are available. We'll also look at how you can keep your existing phone number on EE.
EE Family Features
Inclusive Entertainment

On EE, you can get 6 months of free Apple Music and 6 months of free BritBox when you sign up for a Pay Monthly plan. In total, this can save you a lot of money as the Apple Music subscription is worth £9.99/month and the BritBox subscription is worth £5.99/month.
With Apple Music, you can stream more than 60 million songs on-demand from the Apple Music catalogue. You'll also be able to access curated playlists along with lyrics and live radio through the Apple Music app. This is available for both iPhone and Android devices, as well as on other compatible devices such as your PC and smart TV. You can also listen to Apple Music in your car, using Apple's CarPlay technology.
With BritBox, you can stream "the best of British entertainment from the BBC, ITV, Channel 4 and Channel 5". This includes more than 300 box-sets which are all available for streaming on-demand, without any ads or interruptions. You can access BritBox on your smartphone and on other compatible devices including your laptop, tablet, smart TV, Apple TV and Chromecast.
EE Family Account With 10% Off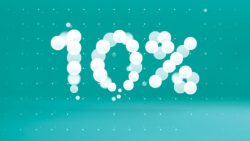 If you add an extra line to your EE account, you'll be upgraded to an EE family account. This comes with a 1GB data boost for every eligible device or SIM card you add to your EE account. You'll also get a 10% discount on the monthly cost of your additional plans.
You can manage your EE family account using the My EE app or website.
Data Gifting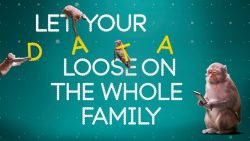 If you have multiple lines on your EE account, you can move spare data around your devices. This means, for instance, you can gift your spare data to your partner or your children. Similarly, you can also move spare data between their devices.
When you log in to the My EE app, you'll be able to see at a glance how much data each family member has remaining. You can then gift spare data between different devices with the tap of only a few buttons.
If you have an EE unlimited data plan, you can gift up to 120GB of data per month. The giftable data allowance is 120GB on 5G smart handset plans and 100GB on all other EE unlimited plans. Data usage will reduce your giftable allowance.
EE PhoneSmart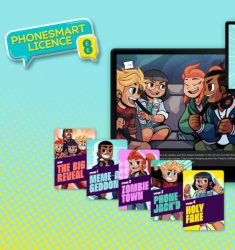 If you're getting your child their first phone, EE has created the PhoneSmart License, working together with child experts and charities across the UK.
The PhoneSmart License is an interactive online course that's designed to help your kids learn how to stay safe and be kind online. It's designed for kids aged 10-13 who have just received their first smartphone. It contains five different episodes covering topics such as online safety, cyberbullying, fake news and more.
You can enrol your kids in the EE PhoneSmart License for free, regardless of whether they're on EE or a different network.
Other EE Benefits
Coverage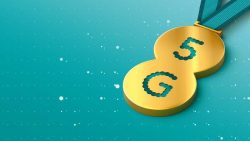 According to EE, they have the UK's best network for 4G and 5G. This is based on an independent analysis by RootMetrics which looked at network availability, download speeds, reliability and more.
According to RootMetrics, EE offers 99% population coverage across the UK. This includes 94.4% geographical coverage on 4G. The average download speed on EE's 4G network is 38.6Mbps and the average download speed on EE's 5G network is 127.6Mbps.
To check the availability of coverage in your area, enter your postcode on EE's online coverage map.
Smart Benefits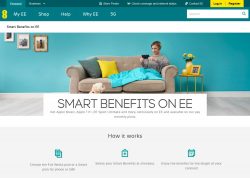 You'll get one Smart Benefit included when you choose an EE Smart plan and three Smart Benefits included when you choose an EE Full Works plan. You can choose from the following options for your inclusive Smart Benefit:
Apple Music: Get Apple Music included for the entire length of your contract (worth £9.99 per month). This gives you ad-free access to more than 60 million songs on-demand.
Apple TV+ (iPhone plans only): Get access to the Apple TV+ video streaming service with dramas, documentaries, comedy and more.
Apple Arcade (iPhone plans only): Get unlimited access to 100+ games without any ads or in-app purchases on your iPhone.
Netflix (Android plans only): This Smart Benefit gives you an inclusive Netflix Basic subscription (worth £5.99 per month). This allows you to stream thousands of shows and movies on-demand from Netflix, on a range of devices including your mobile phone, tablet, laptop and smart TV.
BT Sport Ultimate: Watch the BT Sport channels wherever you are on your mobile phone (worth £10 per month).
Roam Abroad: Use your plan allowances at no extra cost in 47 European destinations and 5 other destinations (the United States, Canada, Mexico, Australia and New Zealand). Worth £10 per month.
Video Data Pass: Get unlimited data for streaming on Netflix, Amazon Prime Video, YouTube, BT Sport, BBC iPlayer & more. Worth £8.99 per month.
You can learn about the Smart Benefits on the EE website.
Lifetime Warranty & MOT on Phone Plans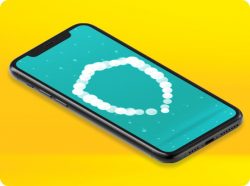 When you buy a mobile phone directly from EE, you'll get the following Service Plan benefits included:
EE Lifetime Warranty: You'll get cover against manufacturer faults for the lifetime of your contract, until you upgrade your plan or leave EE.
Annual device MOT: You can book an annual device MOT at your nearest EE retail store. They can help to clean your handset and to run diagnostics on the hardware and software.
£10 off protective kit: You'll get a £10 voucher to use on cases or screen protectors from EE.
Unlimited Data Plans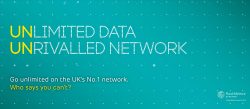 If you're looking for an unlimited data plan without download speed limits, EE offers 4G and 5G-ready unlimited data plans.
When you choose an unlimited data plan on EE, you'll be able to use as much data as you like without the need to worry about running out of data. You'll also get up to 120GB of giftable data each month that can be shared with others in your family.
Keeping Your Phone Number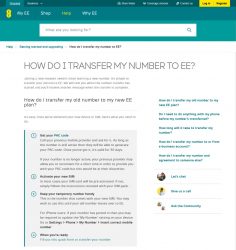 If you're switching from another mobile network to EE, it's a straightforward process to keep your current phone number.
Start by ordering your new phone or SIM card from EE's website. Once you've done that, you can request a PAC Code from your old network. You can get a PAC through your mobile network's website or app, or by texting PAC to 65075.
When your new phone or SIM card arrives from EE, you can head over to this online form to submit it. After you've done this, the transfer of your phone number will be scheduled (normally for the next working day).
For a step-by-step guide on how to transfer your phone number to EE, please select your current mobile network from the drop-down menu below:
PAC Code Finder: Transfer Your Phone Number to EE
More Information
For more information about EE's family offers, please see their official website.