December 2nd, 2016
Sky Mobile offers SIM-only deals with 4G coverage from O2 and has the ability for you to roll over unused data into a piggybank.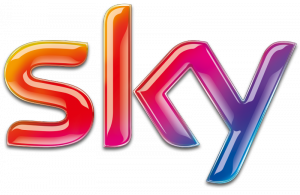 In the UK, Sky Mobile is a new mobile network from Sky, the company which is best known for its satellite TV and home broadband service. Offering 4G coverage from the O2 network, a unique feature of Sky Mobile is the "data piggybank" that allows you to save up unused data.
At present, Sky Mobile offers a choice of three SIM-only deals. The SIM cards start from £10/month for 1GB of data, with calls and texts being charged for on a pay-as-you-use basis (free for Sky TV customers, or 10p/minute and 10p/text for everyone else).
In this article, we'll review the Sky Mobile service including their SIM-only deals and their data piggybank feature. We'll also look at the benefits available to Sky TV customers, at future plans for Sky Mobile and at the level of coverage you can expect. Finally, we'll also discuss how to keep your existing phone number when moving to Sky Mobile.