October 26th, 2016
BT Mobile has launched a Family SIM offer, giving you a discount when additional SIM cards are added to the same plan.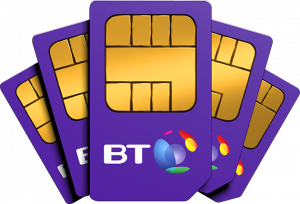 In the UK, BT Mobile is a 4G mobile network making use of coverage from EE. Their new Family SIM offer allows you to save up to 45% when multiple SIM cards are linked together onto one Family plan.
A key benefit of the Family SIM offering is that each SIM card has its own individual allowance (so it isn't necessary to share an allowance). Family SIM cards can also be added and removed at any time with only a 30-day contract. There's also the ability to customise things so each person in your family has varying amounts of control over their SIM card (e.g. over how much they're able to spend).
In this article, we'll review BT Mobile's Family SIM offering. We'll start by looking at the Family SIMs available and at how much money you're able to save with a Family SIM. We'll then look at how you can manage your Family SIM cards and at the coverage you can expect when using the service. Finally, we'll discuss how you can keep an existing phone number when family members choose to join your BT Mobile Family SIM plan.