November 24th, 2015
LIFE Mobile is a low-cost network with 3G coverage from EE. Their SIM-only deals start from £5/month and include a 'Smart Cap' feature for better control over your spending.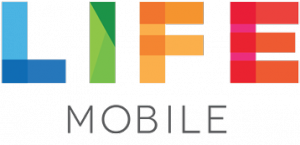 LIFE Mobile is a sub-brand of EE with SIM cards available from just £5/month on a 30-day contract. The network offers 99% population coverage with a 2G and 3G service from EE. The key selling points are highly-competitive pricing and the 'Smart Cap' feature which limits your out-of-allowance charges.
In this article, we review the LIFE Mobile service. We'll start by looking at the price plans available on LIFE Mobile and how their SIM-only deals compare to other networks. We'll then discuss how to use your handset on LIFE Mobile, the level of coverage to expect and how to keep your current phone number.