January 22nd, 2015
In the UK, four specialist mobile networks currently provide a low-cost SIM card for making international phone calls. They also provide low-cost international text messages.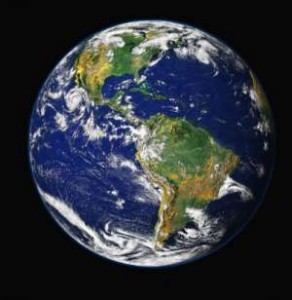 If you're calling a phone number in another country, it's often a rather expensive affair to use your normal UK SIM card for international phone calls. On the major mobile networks such as EE, O2, Three and Vodafone, you can often find yourself paying up to £1.50/minute just for calling abroad from your standard Pay As You Go tariff. Whilst there are sometimes special offers to reduce the cost of international calling, you can normally save money by switching over to a specialist provider of international phone calls.
Pay As You Go SIM cards for international calling are currently available from giffgaff, Lebara Mobile, Lycamobile and Vectone Mobile. With a free SIM card offered by the networks, you can call abroad for much less than the standard Pay As You Go rates charged by mainstream networks. Depending on the country and the type of phone number you're calling, it can sometimes cost as little as 1p/minute. International text messages are also much cheaper: from 8p/message on specialist networks. Mainstream networks can sometimes charge up to 24p/message on their standard tariffs.
In this article, we compare international calling rates across the four specialist networks for calling abroad. We've done this for 74 countries in 6 different continents so you're able to find the best value SIM card for calling friends and family located in each country. We'll also discuss the costs of sending a text message abroad and the rates for calling and texting within the UK.