October 23rd, 2014
EE's Shared Plans allow you to have up to five devices on one combined plan. Share your 4G data allowance with other smartphones and tablets and get one combined bill for all of the usage.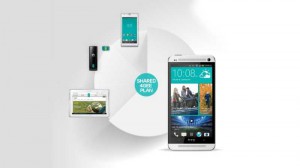 Customers on EE with more than one device can sometimes save money by signing up to a Shared EE Plan. By bringing multiple devices onto one combined plan, you'll be able to share your data allowance across the multiple devices. You'll also get one combined bill for all of the usage.
Shared 4G plans start from £7/month for a data-only SIM card (perfect for tablets and mobile broadband) and £12/month for a smartphone SIM card (complete with unlimited calls and unlimited texts).
You can order a shared 4G plan when buying any Pay Monthly handset from EE's website (during the checkout, tick the box under 'Add a 4G SIM to your existing device'). You can also buy one of the recommended sharing bundles listed on EE's website.