April 25th, 2017
1pMobile is a new mobile network claiming to have the UK's "cheapest and most flexible" Pay As You Go tariff.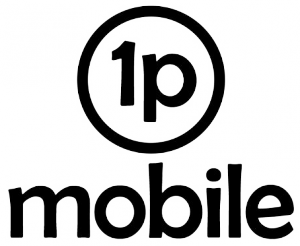 In the UK, the cost of using your mobile phone on Pay As You Go has been dropping for a number of years. This has been fuelled by low-cost providers such as ASDA Mobile and giffgaff who have brought down the cost of using your phone on Pay As You Go.
The latest offering in this area comes from 1pMobile: a relatively new Pay As You Go network that launched in September 2016. The network promises "greater flexibility" than existing Pay As You Go deals and offers an eye-catching tariff of 1p/minute, 1p/text and 1p/MB. Customers need to top-up their phone at least once every 120 days as a requirement of using the service.
1pMobile has been launched by a company called Telecommunications Management Limited, the sister company of Utility Warehouse and a part of the FTSE 250-listed Telecom Plus PLC group.