November 29th, 2013
By understanding the UK's telephone numbering scheme, you can work out how much a phone call should cost.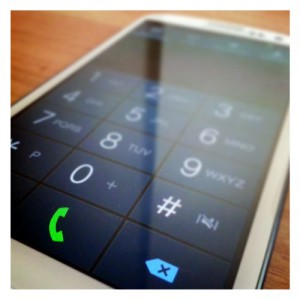 In the UK, it's often possible to get an idea about the cost of a phone call based on its number. The most important thing to look at is the telephone number prefix: that's the first couple of digits at the start of the phone number. The telephone number prefix dictates the cost of the call: it'll tell you the "per minute" rate and whether the call is included on your mobile phone plan.
As a rule of thumb, inclusive minutes can only be used when calling UK landlines and UK mobile numbers (that's phone numbers beginning in 01, 02, 03 or 07). For other numbers, you'll need to pay more with the larger number prefixes normally relating to higher call costs (e.g. 09 numbers cost more than 08 numbers, 0870 numbers cost more than 0800 numbers).
This article discusses telephone number prefixes. We'll highlight the phone numbers included on a standard UK mobile plan and discuss the phone numbers which will result in extra charges. Finally, we'll present some tips on how to get the best value for money when calling a number in each category.