August 12th, 2015
Looking for the best Pay As You Go mobile network in the UK? Our interactive comparison table allows you to compare multiple networks by price and coverage.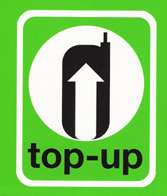 If you're looking for a Pay As You Go mobile network in the UK, you're spoilt for choice with almost 20 networks to choose from. Indeed, the UK is one of the most competitive marketplaces in the world for mobile telecoms. There are lots of great deals to be had on the market: just order a free SIM card and you can start taking advantage of lower rates for calling and browsing.
When choosing a Pay As You Go mobile network, there are two primary considerations you need to think about. Firstly, the price: you'll want to get the best deal without paying more than you need to. Secondly, there's the coverage: you'll want a mobile network that gives you good and reliable signal.
The table below is intended to help you with navigating the UK's mobile market. For each Pay As You Go network, we've listed the charges for accessing the internet, for making a phone call and for sending a text message. We've also listed the coverage provider for each mobile network and provided a link to where you can check the network coverage. You can use the table in conjunction with our other guides when choosing a new network.