July 11th, 2014
With Three's all-you-can-eat data, you get unlimited 4G internet and no download limits.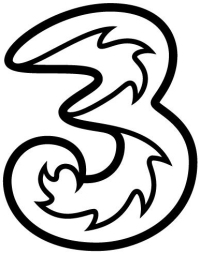 In the UK, Three is fairly unique in having 'all you can eat' data without any download limits. All-you-can-eat data is available on a range of plans including Pay Monthly, SIM Only and Pay As You Go tariffs. You get access to Three's ultrafast 4G network included with your plan (a 4G handset is required for this service) and there's up to 4GB of tethering included every month (excludes Pay As You Go plans). There's also the ability to use your phone abroad in 16 other countries at no extra charge.
In this article, we review Three's all-you-can-eat data. We'll look at the pros and cons of the service and review the range of tariffs offering unlimited data. We'll also compare all-you-can-eat data to rival offerings from other mobile networks (e.g. giffgaff's unlimited internet on their 3G goodybags).