October 21st, 2016
The Moto Z is Motorola's new flagship modular smartphone. We compare the UK's cheapest deals for buying a Moto Z, Moto Z Play and Moto Mods.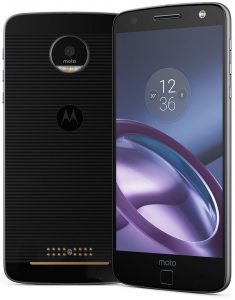 The Moto Z is Motorola's new flagship Android smartphone. With a razor-thin design, the handset is unique as it can easily be customised in just a few seconds by snapping on a Moto Mod.
Moto Mods are a unique feature that allow you to add additional functionality to your Moto Z smartphone. Mods currently include a Hasselblad camera with 10x optical zoom, loud JBL stereo speakers and an enlarged power pack with 20 hours of additional battery life. You can also transform your phone into a projector for easy sharing of content like photos and movies.
In this article, we'll look at the best value deals for buying a Moto Z or Moto Z Play in the UK. We'll also look at the range of the available Moto Mods and where you're able to buy them for the lowest available cost.