September 25th, 2014
If you've changed smartphone or upgraded to a new handset, it's worth having a think about what to do with your old iPhone. In this article, we explain the key options including getting a SIM only contract or selling your old iPhone.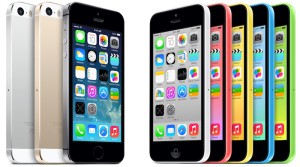 Earlier this month, Apple released two new smartphones: the iPhone 6 and the iPhone 6 Plus. With a larger display measuring 4.7-inches on the normal iPhone 6 and 5.5-inches on the iPhone 6 Plus, more than 10 million users have already upgraded (the iPhone 5 had a 4-inch display whilst even earlier handsets had a 3.5-inch display).
If you've recently upgraded to one of the new iPhones, you may be wondering what to do with your old handset. Your options will broadly fit into two categories. The first option is keeping the your old iPhone (or giving it to friends or family) whilst changing over to a super-cheap SIM only deal. The second option is getting rid of the phone (either by selling it or recycling it). This article will explore the two options.