September 27th, 2016
EE currently offers three tiers of download speed: standard 4G (up to 20Mbps), double-speed 4G (up to 60Mbps) and 4G+ (up to 90Mbps, their fastest 4G).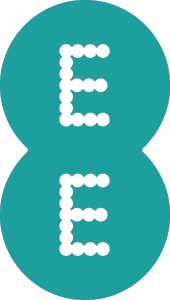 If you're joining EE on a Pay Monthly contract, you now have three different types of tariff to choose from.
Their basic 4G offering is available on 4GEE Essential and starts from £16.99/month with up to a 20Mbps download speed. This is about four times faster than a standard 3G connection (in the real world, typical download speeds will be more like 12-15Mbps).
Customers on the more expensive 4GEE will get access to EE's faster double-speed 4G network. Download speeds on double-speed 4G can go up to 60Mbps, but are more typically between 24-30Mbps (this is about eight times faster than standard 3G).
Finally, customers on the most expensive 4GEE Max will get access to EE's fastest 4G+ service (also known as 4.5G or LTE-Advanced). This gives maximum download speeds of up to 90Mbps. You'll need a compatible smartphone supporting the service (with Category 6 LTE or higher) and you'll need to be living in a 4G+ coverage area (at the moment, the service is only available in London).
In this article, we'll review and compare the three different levels of 4G coverage. We'll also find out how much difference double-speed 4G and 4G+ make in reality, and whether it's worthwhile to upgrade your handset and tariff.