December 12th, 2013
O2′s Pay & Go Go Go tariff starts at £10/month with 3G internet. 4G is available from £15/month. Allowances double after 3 months on the tariff.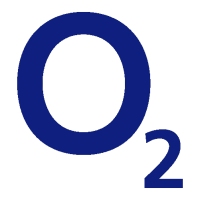 If you're joining O2 as a Pay As You Go customer, you'll normally be placed on their Pay & Go Go Go tariff. The Pay As You Go tariff is based upon converting your airtime credit into one month rolling bundles. The one-month bundle will come with a certain amount of inclusive calls, texts and internet at a lower combined cost than standard Pay As You Go. The tariff is best suited for people who regularly use their phone. Any remaining allowances unused after a month will expire with the bundle.
The Pay & Go Go Go tariff is available at a choice of three price points. The cheapest tariff at £10/month comes with 75 minutes, 500 texts and 250MB of internet on O2′s 3G network. The £15/month tariff comes with double the amount of data as well as access to faster 4G networks. For £15/month, you'll get 75 minutes, 500 texts and 500MB of internet. Finally, the £20/month tariff is designed for people who call regularly. You'll get 250 minutes, 2500 texts and 500MB data. The £20/month tariff lacks access to 4G.
As a unique twist, O2 has a scheme to reward the loyalty of customers on the Pay & Go Go Go tariff. Allowances will double after your first three months on the tariff. After nine months, you'll also receive unlimited texts on the tariff. You can join the Pay & Go Go Go tariff by purchasing a new O2 Pay & Go handset. Alternatively, order a free SIM card which will slot into your existing unlocked smartphone. Finally, if you're already a customer on O2, you can switch to the tariff by sending O2 a short text message.