Talkmobile is offering 'Purple' SIM-only deals with 99% coverage from Vodafone and extra data on selected plans.

In the UK, Talkmobile offers low-cost SIM cards, starting from only £7/month on a 12-month contract. All of their SIM cards include unlimited minutes, unlimited texts and an allowance of mobile data with 4G coverage from the Vodafone network.
At present, you can get additional data on selected 12-month Purple SIM cards from Talkmobile. For instance, you can get 8GB of data for £8 per month (increased from 4GB per month) or 15GB of data for £11 per month (increased from 10GB per month).
In this article, we'll review Talkmobile's 12-month SIM-only deal. We'll also look at how the different data allowances compare and at the coverage that's available on Talkmobile. Finally, we'll discuss how you can keep your current phone number when changing from another network to Talkmobile.
See Talkmobile SIM only deals →
Talkmobile SIM Only Plans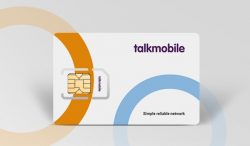 In the UK, Talkmobile is a low-cost mobile network offering SIM cards with 99.7% population coverage from the Vodafone network.
Although it doesn't have the same brand recognition as some of its larger peers, the network has been established for more than a decade and has been operational since 2007.
Nowadays, Talkmobile focusses on low-cost SIM-only plans without added frills and extras like entertainment, TV, sport or loyalty programmes. You'll simply get a low-cost SIM card with coverage from Vodafone and an inclusive allowances of minutes, texts and 4G data.
According to Talkmobile, they're able to offer lower prices as an online operation without high street stores or television advertising. You can only order a Talkmobile SIM card online with customer support available through web chat and phone.
Purple SIM Only Deals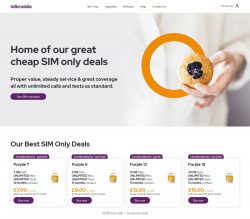 At the moment, Talkmobile is offering the following 12-month SIM cards:
Network
Minutes
Texts
Data
Monthly
Cost



Purple 7

Unlimited

Unlimited

3GB

£7.00



Purple 9

Unlimited

Unlimited

9GB

£9.00



Purple 10

Unlimited

Unlimited

15GB

£10.00



Purple 12 promo

Unlimited

Unlimited

30GB

£12.00



Purple 15 promo

Unlimited

Unlimited

50GB

£15.00



Purple 20

Unlimited

Unlimited

100GB

£20.00
You'll currently get extra data when you sign up for the Purple 8, Purple 11 or Purple 13 price plan. This offer is available until the 2nd December 2020.
Which Plan Should I Choose?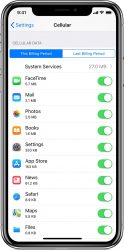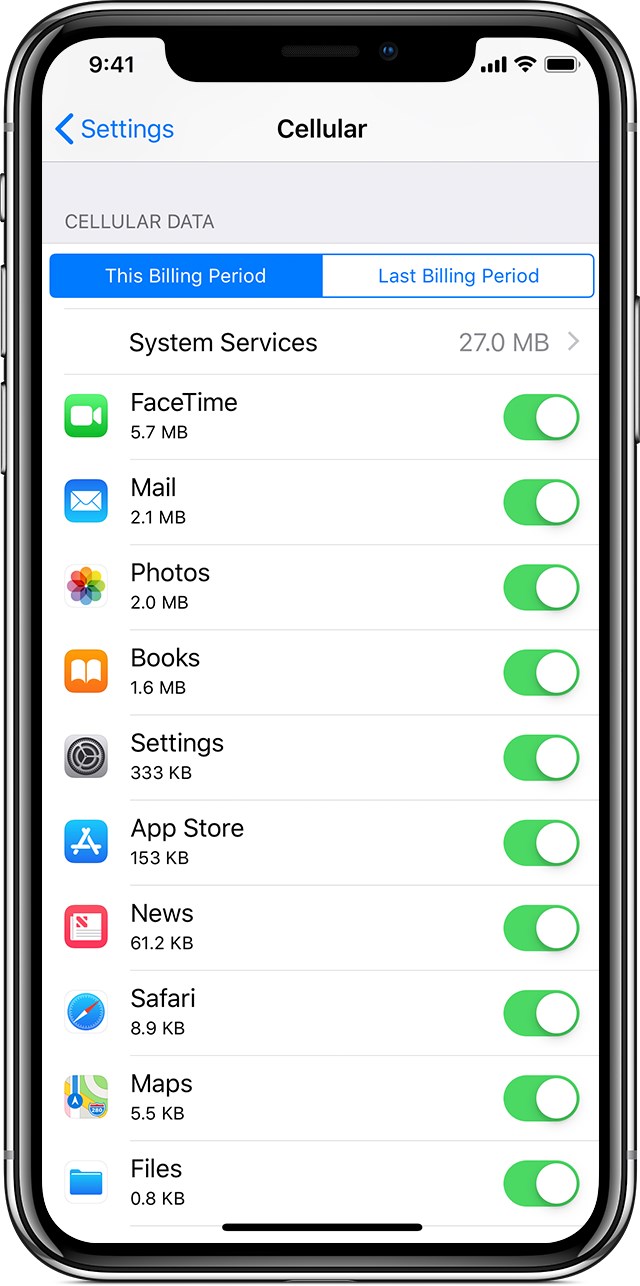 When you choose a SIM card from Talkmobile, you'll get unlimited minutes and unlimited texts regardless of the plan you choose. That only leaves you needing to decide how much data you need, with a range of data plans between 3GB and 100GB per month.
At present, the average smartphone user consumes around 3GB of data per month. However, this can vary substantially depending on a number of factors such as what you use your smartphone for. For instance, watching an hour of online video over a mobile connection in HD quality will consume about 2GB of data. This means your data allowance can be substantially higher, depending on usage of your phone.
The following table shows an approximate guide to what you can do with the data allowance on each Talkmobile plan:
| Activity | 3GB data is equal to… | 9GB data is equal to… | 15GB data is equal to… | 30GB data is equal to… | 100GB data is equal to… |
| --- | --- | --- | --- | --- | --- |
| Accessing web pages | 1,800 pages (approx 36 hours browsing) | 5,400 pages (approx 108 hours browsing) | 9,000 pages (approx 180 hours browsing) | 18,000 pages (approx 360 hours browsing) | 60,000 pages (approx 1200 hours browsing) |
| Basic e-mail/instant message | 1,050,000 messages | 3,150,000 messages | 5,250,000 messages | 10,500,000 messages | 35,000,000 messages |
| Rich e-mail/IM (with attachments) | 6,000 messages | 18,000 messages | 30,000 messages | 60,000 messages | 200,000 messages |
| Downloading or streaming music | 600 songs | 1,800 songs | 3,000 songs | 6,000 songs | 20,000 songs |
| Downloading or streaming video (SD) | 6 hours | 18 hours | 30 hours | 60 hours | 200 hours |
| Downloading or streaming video (HD) | 1.5 hours | 4.5 hours | 7.5 hours | 15 hours | 50 hours |
| Skype voice call | 90 hours | 270 hours | 450 hours | 900 hours | 3,000 hours |
| Skype video call | 12 hours | 36 hours | 60 hours | 120 hours | 400 hours |
| Listening to online radio | 48 hours | 144 hours | 240 hours | 480 hours | 1,600 hours |
| Downloading or updating apps | 75 apps | 225 apps | 375 apps | 750 apps | 2,500 hours |
In reality, you'll use multiple apps and activities during one month so you'll need to combine the data usage for each activity. Alternatively, your smartphone can tell you how much data you currently use each month.
See our guide to mobile download limits for more information or see the assumptions we've made in coming to these numbers.
Network & Coverage
2G, 3G & 4G Coverage From Vodafone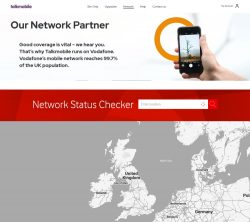 On Talkmobile, you'll have access to 99.7% population coverage on the Vodafone network. This includes Vodafone's 2G, 3G and 4G mobile networks.
To check the coverage in your area, enter your postcode on Talkmobile's online coverage map. This will show you the levels of coverage and expected download speeds in your area.
Check Talkmobile Coverage (talkmobile.co.uk) →
It isn't currently possible to access 5G coverage on Talkmobile.
Tethering & Personal Hotspot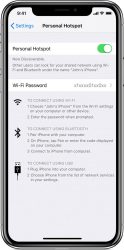 Tethering or personal hotspot refers to the process of sharing your smartphone's internet connection with another device (e.g. with your laptop or tablet). It's a convenient way of getting access to mobile broadband on-the-go.
On Talkmobile, it's possible to use the tethering and personal hotspot functionality of your phone to share your data allowance with other devices. It's also possible to use your Talkmobile SIM card directly inside a 4G-enabled tablet.
International Roaming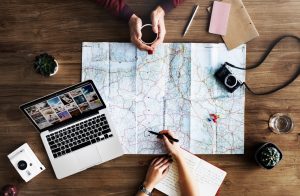 On Talkmobile, it's possible to use your mobile phone abroad at no extra cost in 41 European destinations. A full list of inclusive destinations can be found on the Talkmobile website.
If you're travelling to a country outside of Europe, additional charges will apply for using your mobile phone abroad. On Talkmobile, countries have been split up into 6 different roaming zones with different charges for using your phone in each zone.
Keeping Your Phone Number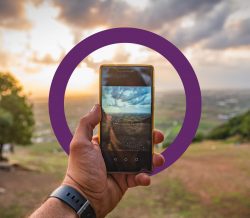 If you're changing from another mobile network to Talkmobile, it's a straightforward process keeping your current phone number.
Start by getting a PAC Code (Porting Authorisation Code) from your current network. You can get one through your mobile network's website or app, or by texting PAC to 65075.
Once you have the PAC Code from your old network, you can order your new SIM card from the Talkmobile website. The PAC Code can be entered when you sign up online, or you can provide it to Talkmobile after you get your SIM card. Once you've given your PAC Code to Talkmobile, your phone number will normally move over on the next working day.
For a step-by-step guide on how to transfer your phone number to Talkmobile, please select your current mobile network from the drop-down menu below:
PAC Code Finder: Transfer Your Phone Number to Talkmobile
More Information
For more information about Talkmobile's SIM-only deals, please see their official website.