If you've changed smartphone or upgraded to a new handset, it's worth having a think about what to do with your old iPhone. In this article, we explain the key options including getting a SIM only contract or selling your old iPhone.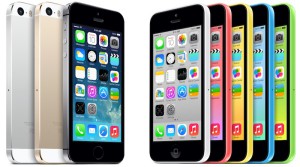 Earlier this month, Apple released two new smartphones: the iPhone 6 and the iPhone 6 Plus. With a larger display measuring 4.7-inches on the normal iPhone 6 and 5.5-inches on the iPhone 6 Plus, more than 10 million users have already upgraded (the iPhone 5 had a 4-inch display whilst even earlier handsets had a 3.5-inch display).
If you've recently upgraded to one of the new iPhones, you may be wondering what to do with your old handset. Your options will broadly fit into two categories. The first option is keeping the your old iPhone (or giving it to friends or family) whilst changing over to a super-cheap SIM only deal. The second option is getting rid of the phone (either by selling it or recycling it). This article will explore the two options.
Keeping Your Old iPhone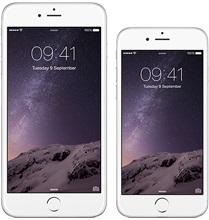 After upgrading, many people still choose to keep their old iPhone. It can often be a good hand-me-down gift for friends and family or it can come in handy as a second phone for emergencies and for backup. An old iPhone can also be useful as a dedicated iPod Touch (e.g. for playing games and listening to music even if you don't use the phone capabilities).
Giving the iPhone to friends & family or having a second phone
When your old mobile contract comes to an end, the iPhone attached to it becomes yours to do with as you please. Many people will often choose to give their old phone to friends or family. Alternatively, the old iPhone can always be kept as a second device for backup and emergencies.
Before giving your iPhone to friends or family, it's normally a good idea to unlock it from your network. By unlocking your iPhone, your friends and family will be able to use the iPhone on their network of choice. They'd also be able to take advantage of low-cost SIM only deals. It's often free to unlock your iPhone but it can cost up to £20.42 depending on your network. On EE and Orange, it's also important the unlocking request is made by the original owner.
Changing the SIM Card in your iPhone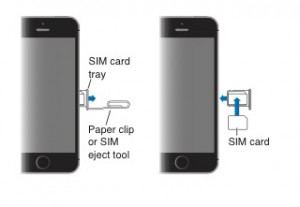 Once the iPhone has been unlocked from your network, it'll be possible to use it on the network of your choice.
It's easy to change the SIM card in your iPhone: simply eject the SIM card tray from the right side of your iPhone using Apple's SIM eject tool or the end of a normal paperclip. You can either insert a free Pay As You Go SIM card or you can get a SIM only deal for much better value.
When ordering your SIM card, be sure to choose a card of the right size (the iPhone 4 and iPhone 4S require micro-sized SIM cards whereas the iPhone 5 and newer models require a nano SIM). If you'd like 4G, it's also important to choose a compatible network. Owners of an iPhone 5 are only able to get 4G connectivity from EE and Three.
| Handset | SIM Card Size | 4G Supported Networks |
| --- | --- | --- |
| Apple iPhone 3GS | Standard SIM | None |
| Apple iPhone 4 | Micro SIM | None |
| Apple iPhone 4S | Micro SIM | None |
| Apple iPhone 5 | Nano SIM | EE & Three |
| Apple iPhone 5c | Nano SIM | EE, O2, Three & Vodafone |
| Apple iPhone 5s | Nano SIM | EE, O2, Three & Vodafone |
SIM Only Deals for your iPhone
If you're looking for a SIM card to go in your old iPhone, our recommended networks are EE and Three. They both provide 4G connectivity on the iPhone 5 and also on newer models.
EE
Network
Minutes
Texts
Internet
Monthly
Cost

Unlimited

Unlimited

1GB

£14.00

Unlimited

Unlimited

3GB

£17.00

Unlimited

Unlimited

20GB

£20.00
For a full list of SIM only deals for use the iPhone, see our guide to the UK's best value SIM only deals.
Selling or Recycling your iPhone
If you don't want to keep your old iPhone, you can sell it or recycle it to get some money back. Depending on the condition and the age of your handset, you can possibly get back up to £290 (this would be for an unlocked iPhone 5s which is still in good condition).
Selling your iPhone

To unlock the maximum value from your old iPhone, consider selling it through an online retailer. eBay and Amazon Marketplace are two of the most popular – they're fairly straightforward and easy to use (though you will need to invest a little time setting your listings up). A used iPhone 5 will currently be worth around £170 whereas a used iPhone 5s will be worth about £290.
If you make a successful sale through eBay or Amazon, there'll be a couple of fees you're required to pay. For sales made through eBay, you'll normally pay 10% of the final selling price. There'll also be transaction fees from PayPal (3.4% + 20p per transaction). Hence, if your iPhone 5 sells £170, you can expect to pay fees of around £23. This will give you around £147 after fees are deducted.
To avoid the fees associated with eBay and Amazon, you can alternatively use a classified ads website such as Gumtree (see the Gumtree safety guide if you're going for this option). You could also consider an offline sale or trade-in: CeX is a good option with branches across the country in major towns and cities.
Tip: Don't forget to factory reset your iPhone (this will keep your personal data safe & secure). It's also worth considering unlocking your iPhone. This increases its potential resale value. It also enlarges the potential audience which is able to buy your handset (customers on any network will be able to buy your old phone).
Recycling your iPhone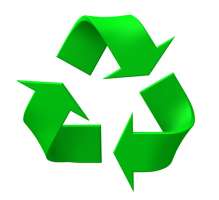 If you'd like to save a bit of time and hassle, you could alternative choose to recycle your old iPhone.
With mobile phone recycling, you're normally required to send your old iPhone off in a padded envelope via the Royal Mail (the envelope will normally be free but you'll need to pay a bit extra if you want special or recorded delivery). Upon arrival, the recycling company will assess your phone and will give you a valuation based on its condition. The valuation won't be as high as if you had instead chosen to sell your old iPhone. However, it's really hassle-free and saves a lot of time compared to selling your handset directly.
For more useful tips regarding mobile phone recycling, we recommend the mobile recycling guide over at Money Saving Expert.
Tip: As with selling your old handset, don't forget to factory reset your iPhone before you recycle it (it's essential to wipe your personal data to reduce the chances of identity theft).
How much is my old iPhone worth?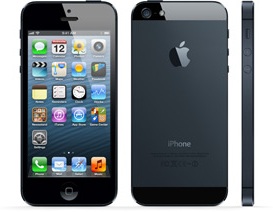 The following table shows an approximate value of how much your old iPhone would be worth when selling it or recycling it. The highest prices will normally be obtained when choosing to sell your iPhone. However, choosing to recycle can save you time and hassle.
Handset
Approximate Value
Resale
Recycle
Apple iPhone 3GS
£75
£20
Apple iPhone 4
£120
£66
Apple iPhone 4S
£140
£115
Apple iPhone 5
£170
£160
Apple iPhone 5c
£220
£185
Apple iPhone 5s
£290
£255
More Information
For more information, please see our guide to unlocking an iPhone and getting the best-value SIM-only deal. If you're looking to upgrade to a new iPhone, we've compared the best value iPhone 6 tariffs and also the best value deals for the iPhone 6 Plus.