Will my existing phone work with my new network, contract or SIM card?
March 4th, 2010
One questions that my readers regularly ask me whether it is possible to use your existing mobile phone on a different network, a different contract or tariff or to insert a SIM card from a different network. The short answer is yes: practically every phone sold in the UK and every mobile operator follows the same GSM specifications which means they can talk to each another. However, there are some few buts – your phone can't be locked and you'll need to set it up for the new network. In this post, I will detail some things to check and some things you may have to do in order to ensure your phone is compatible with your new network/tariff.
1. Is your phone locked?

photo: flickrohit
If you are switching operator (for example from O2 to Vodafone), the main reason why you might not be able to use your new SIM card in your existing phone is that your phone is locked. Operators often lock their phones because they subsidise the cost of them and it would be bad business if you could buy a subsidised phone from them and then immediately take it to another network.
There are several tell-tale signs of a locked phone: The mobile phone box packaging has your operators logo on it; your phone itself is branded with the operator logo or perhaps the operators logo appears upon startup. The only way to know for sure is to grab a free SIM card from a different network and see whether it works in your phone.
See our previous post for information on locked handsets, how to unlock your handset and how to obtain an unlocked handset.
2. Is your phone/SIM 3G?
If you have a 3G phone and a 3G SIM card, fantastic! If you either:
use a 3G SIM card in a 2G phone
use a 2G SIM card in a 3G phone
you will be able to do this, however you will be limited to 2G speeds (a slow internet/data connection). All major networks now give out 3G SIM cards.I'd recommend against using an old 2G SIM card in a new 3G phone and it is straightforward to ask your network for a new 3G SIM which will allow you to access the faster 3G network.

photo: johnthescone
If you are joining the 3 network, you must have a 3G phone. This is not because 3's SIM card doesn't work in a 2G phone – it will for a certain amount of time. 3 will disable the SIM cards of any customers who use them in 2G phones. The reason for this is because 3 only own a 3G network – their 2G network is provided from Orange. Presumably 3 have to pay Orange a fair bit for this 2G traffic and hence it makes it unprofitable for them.
3. Carrier Settings
So you've inserted your new SIM card into your phone and the operators name comes up on the home screen. Congratulations! Calling on your new network should automatically be set up. However the following things may not be set up automatically:
Sending texts
Receiving or sending picture messages
Web Browsing
Data settings for Java applications
Sometimes the network will automatically send you these settings in a text message the first time you use the SIM card. Accept these settings when prompted as to whether to save them and use them.

photo: Bryce Bradford
If you don't receive settings or you want to download the settings again at a later date, you can request your network to send them to you. Use the following pages to receive them (select your new network):
4. Software & Advanced Features

Bear in mind that when you provide your own phone (i.e. you didn't buy it from that network), the firmware (the software) on the phone will not be the operator's firmware. This doesn't impact upon your ability to call, text or browse the internet but it may mean you will be missing menu items specific to the new network (usually you don't need them though).
You may also lose certain features of your phone if the network doesn't support those features. For example, iPhone users will lose "Visual Voicemail" unless they switch to a network and tariff with support for "Visual Voicemail".
About Ken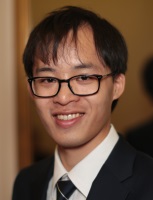 My passion is helping people to get the most out of their mobile phone. I've been blogging at Ken's Tech Tips since 2005.
Aside from writing about mobile technology, my interests are in software development, digital marketing and physics. Outside of the blog, I work with numerous technology companies helping them to explain their product and helping them to market it to consumers. Please get in touch for more information.