Vodafone offer free tethering to Pay Monthly customers, raises monthly price
June 11th, 2011
Vodafone have followed in the footsteps of Three and O2 by offering free tethering to Pay Monthly customers. You'll need to be on one of Vodafone's latest Pay Monthly plans.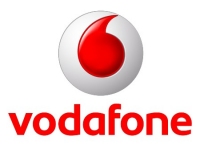 As of June 2011, Vodafone have updated their Pay Monthly tariffs with an increase to the monthly price and the addition of free tethering. The tethering service allows you to share your phone's 3G data connection with a laptop or other portable devices such as e-book readers, music players such as the iPod Touch and tablets such as the iPad. The tethering service comes with a download limit which is shared with data usage on your handset.

How has the price of Vodafone Pay Monthly contracts changed?
The monthly price of Vodafone's tariffs has increased by between 50p/month and £1/month depending on the selected tariff:
| Old Monthly Price | New Monthly Price | Change |
| --- | --- | --- |
| £10.00 | £10.50 | 5.0% |
| £15.00 | £15.50 | 3.3% |
| £20.00 | £20.50 | 2.5% |
| £25.00 | £26.00 | 4.0% |
| £30.00 | £31.00 | 3.3% |
| £35.00 | £36.00 | 2.9% |
| £40.00 | £41.00 | 2.5% |
| £45.00 | £46.00 | 2.2% |
| £50.00 | £51.00 | 2.0% |
These new prices apply only to new Vodafone customers from June 2011 onwards and existing Vodafone customers who opt in to the new tethering service.
What is tethering?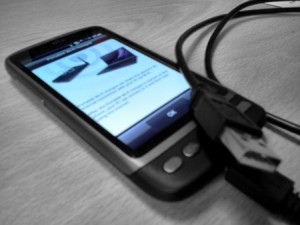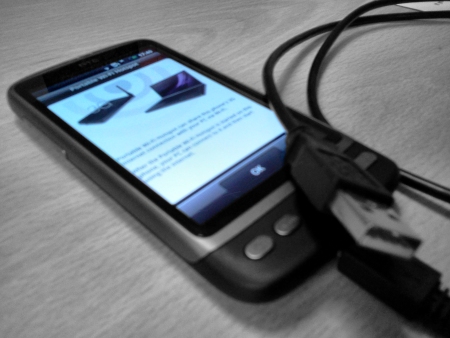 Tethering means connecting your mobile phone to a PC or laptop and using it as a modem to access a 3G mobile broadband service. Tethering allows you to access the internet from your computer on the go wherever you have a 3G signal – and even when you are out of range of a public wi-fi hotspot. You'll need a phone which supports tethering such as the Apple iPhone 4 or an Android-powered smartphone (Samsung Galaxy S, HTC Desire, etc).
If you've got a phone running iOS 4.3+ or Android 2.2+, you'll be able to take advantage of the "mobile wi-fi hotspot" (MiFi) feature. This feature allows your phone to create a personal wi-fi hotspot over which it'll share a 3G data connection. You can then connect any wi-fi enabled device such as an music player, tablet or e-book reader to the 3G mobile broadband service.
How do I use tethering?
Providing you've got a phone which supports tethering, there are two different tethering methods:
Tethering via a USB cable. By connecting your phone to a laptop via a USB cable, you can use your phone as a 3G modem. You may need to install additional software provided by your handset manufacturer.
Tethering using a wi-fi hotspot. You'll need a iPhone running iOS 4.3+ or an Android-powered smartphone running Android 2.2 (Froyo) or later. Your phone will create a wi-fi hotspot over which it'll share your phone's 3G internet connection. No additional software is required and this method will work with all wi-fi enabled devices including music players such as the iPod Touch, tablet devices such as the iPad and e-book readers such as the Kindle.
We've got a complete guide on the different methods of tethering and how to use it on your phone.
How far will my download limit go?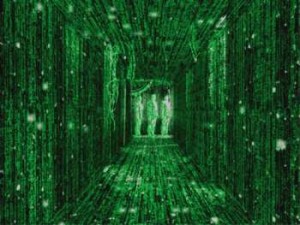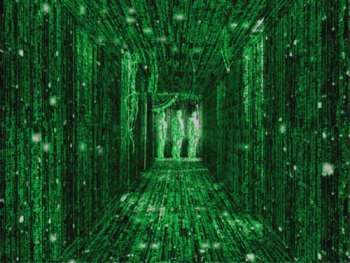 Your tethering service on Vodafone will have the same download limit which is shared with your handset. This means if you've got a 500MB download allowance, you'll need to be careful that the combined data usage of your handset and tethering service does not exceed 500MB. We've got a detailed guide to what terms such as 500MB actually mean in reality.
With regard to data usage via tethering specifically: It's difficult to know how much data you'll actually use through tethering. It really depends on how you use your computer: the applications you use and the amount of photos/music/videos you download and share. Features such as Windows Update or P2P applications such as BitTorrent could also be utilising your internet connection in the background and could use up a hefty chunk of your download allowance. Applications such as tbbMeter can help to measure data usage on your computer.
We reckon the 500MB download allowance should be fine for very occasional light use such as reading and replying to e-mails. Sustained use will come with the risk of exceeding your download limit and of incurring extra charges. To avoid being charged for exceeding your download limit you should refrain from using online video and radio sites, P2P applications and you should ensure the automatic download of software updates on your computer is disabled.
What are the charges for exceeding the download limit?
You'll be charged £5 per 250MB of data used above your download limit. Remember that the same download limit is shared between your handset and tethering service so either one could lead you to exceed your download limit. It is possible to add one of two bundles which will boost your download limit:
£5/month for 500MB data and 100 MMS (picture messages)
£15/month for 2GB data
I'm worried about exceeding my download limit/data allowance. Are there any tariffs available without a download limit?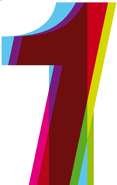 If you're looking for a tariff where you wouldn't need to worry about download limits, Three's "The One Plan" is a good bet. It comes with 2000 minutes, 5000 Three-to-Three minutes, 5000 texts, all-you-can-eat data with no download limits and free tethering. Unlike with Vodafone's service which comes with excess usage charges and where download limits make it difficult to use the service on a regular basis, there are no limits on the amount of data which can be downloaded on "The One Plan" when tethering and no hidden charges.
I'm an existing Vodafone customer. Can I use tethering straightaway?
No. You'll need to contact Vodafone Customer Services (191 from your mobile phone) and ask to transfer to one of the new plans. This won't extend the length of your contract (i.e. you don't need to sign up for another 24 months) but your monthly price will increase as listed in the table above.
As an alternative, you could add a tethering pack to your existing plan. This costs £15/month for 2GB of tethering data so will typically work out to be more expensive than transferring to one of the new plans.
I'm an existing Vodafone customer. Will the price of my plan automatically change?
No. You'll continue to pay the same monthly price as before unless you ask to switch to the latest tariff.
Where can I see details on Vodafone's tariff offerings?
Vodafone's Pay Monthly and SIM-only tariff offerings are listed on their website. Further details on the tariff update can be found in the Vodafone forums.
About Ken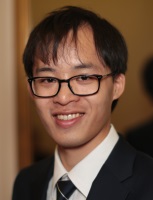 My passion is helping people to get the most out of their mobile phone. I've been blogging at Ken's Tech Tips since 2005.
Aside from writing about mobile technology, my interests are in software development, digital marketing and physics. Outside of the blog, I work with numerous technology companies helping them to explain their product and helping them to market it to consumers. Please get in touch for more information.