Vodafone launch mobile wi-fi hotspot; but it's pricey
August 19th, 2010
Vodafone have launched a new dongle which allows you to share mobile broadband between all of your wi-fi devices. We dig through all the hype.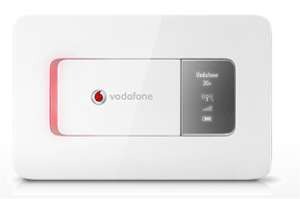 Vodafone have just launched the "Vodafone Mobile Wi-Fi R201" hotspot in the UK. It's a standalone battery-powered device which connects to the Vodafone 3G network and then makes the mobile broadband connection available to other devices (such as laptops, iPod Touch, iPad, game consoles and smartphones) over wi-fi.
The hotspot will allow up to 5 connections at once and according to Vodafone will last for up to four hours on a single charge.
What tariffs is this available on?
Vodafone are offering the hotspot on three Pay Monthly tariffs starting from £15/month:
| Monthly Allowance | Contract Length | Upfront Price | Monthly Price | Total Cost (18 months) |
| --- | --- | --- | --- | --- |
| 3GB | 18 months | £49 | £15 | £319 |
| 4GB | 18 months | £29 | £20 | £389 |
| 5GB | 18 months | Free | £25 | £450 |
For more information on what the monthly allowance means in terms of webpages, emails or downloads see our detailed guide to download limits.
How does Vodafone's deal compare to Three's Mi-Fi?
Vodafone are the second network to offer a wi-fi hotspot product. Three have had their Mi-Fi hotspot since last September. Like Vodafone's offering, Three's Mi-Fi is also a personal mobile wi-fi hotspot allowing up to 5 devices to connect.
We've discovered that Three's Mi-Fi deals offer much better value than the Vodafone deals. For example, 5GB/month would cost £25/month on Vodafone but just £15/month on Three. For £22/month, you'll get a 15GB/month allowance on Three.
Three's plans are as follows:
| Monthly Allowance | Contract Length | Upfront Price | Monthly Price | Total Cost (18 months) |
| --- | --- | --- | --- | --- |
| 1GB | 18 months | Free | £9.50 | £171 |
| 5GB | 1 month | £40 | £15 | £310 |
| 5GB | 18 months | Free | £17 | £306 |
| 15GB | 18 months | Free | £22 | £396 |
Three also have the Mi-Fi available on Pay As You Go plans.
Unless you have issues receiving a signal from Three where you live, the Three deals provide much better value for money.
What are the benefits of a mobile wi-fi hotspot over a normal USB dongle?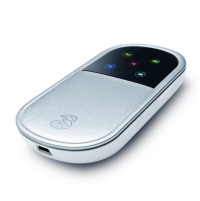 Simply put: you can connect more devices at once and you can connect devices without a USB port. We recently outlined how iPad customers could save money by buying the Wi-Fi only version of the iPad and using the Mi-Fi accessory with it.
Is this a good way to connect my iPad to the internet?
Yes. The Vodafone product will allow you to access mobile broadband from your iPad, even if you chose the iPad without 3G connectivity.
What should I be looking for in a mobile broadband service?
Aside from a low price, there are two other key factors:
We've got more over at our detailed guide to mobile broadband.
Where can I get this deal?
This deal is available through the Vodafone website.
About Ken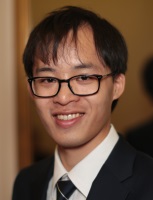 My passion is helping people to get the most out of their mobile phone. I've been blogging at Ken's Tech Tips since 2005.
Aside from writing about mobile technology, my interests are in software development, digital marketing and physics. Outside of the blog, I work with numerous technology companies helping them to explain their product and helping them to market it to consumers. Please get in touch for more information.