Vodafone increase Pay As You Go call and text prices by 20%
June 29th, 2011
Following their Pay Monthly price increases earlier this month, Vodafone are set to increase Pay As You Go prices by 20% in July.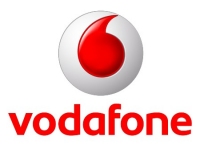 Over the last few months, we've been reporting on an unprecedented string of price increases across the UK mobile industry. The price increases are most likely in response to mobile operators aiming to recoup lost revenue due to Ofcom's reduction in mobile termination rates (MTRs). The latest in a long line of price increases comes from Vodafone who are increasing the cost of calls and voicemail from 21p/minute to 25p/minute. Text messages are also increasing from 10p to 12p each.
What changes have been made to the Vodafone Pay As You Go tariff?
As of the 14th July 2011, the following price changes will be made to the Vodafone Pay As You Go tariff:
Call charges increasing to 25p/minute. The price of outgoing calls to other mobile phones or landlines is increasing from 21p/minute to 25p/minute. This represents an increase of 19% and means that calls on Vodafone are now 5x more expensive than discount networks such as Vectone Mobile (see detailed review) who only charge 5p/minute.
The minimum call charge rises to 25p. The minimum call charge increases to 25p. You will be charged 25p if an outgoing call connects (even if it goes to voicemail and you don't leave a message).
Texts increasing to 12p per message. The price of text messages is increasing from 10p per message to 12p per message. This represents a 20% increase in the cost of sending text messages. Whilst this is in line with the prices charged by all of the major networks, discount networks such as Giffgaff offer texts from just 4p each.
Internet rises from £1/day to £1 per 25MB per day. The price of using data on smartphones is £1 per 25MB per day up to a maximum of £5/day.
Voicemail now costs 25p/minute. Previously it cost 20p/minute to pick up voicemail.
I'm a Vodafone Pay As You Go customer. How will my mobile expenditure change?
Although the price changes for calls and texts are individually measured in the pennies, the cumulative effect over the course of one month can add up to be fairly extensive. As a rough estimate to how it'll affect you, you can obtain your new monthly mobile expenditure by multiplying your currently monthly expenditure by 1.2. For example, if you previously spent £10/month, you would now expect to spend £12/month. This is how much you should expect to top-up by each month.
A Vodafone Pay As You Go customer who makes 50 minutes of phone calls and sends 200 text messages each month will see their bills rising from £30.50/month to £36.50/month (an increase of 19.7%).
Are existing customers affected by these changes?
Yes. The price increase affects both new and existing Vodafone Pay As You Go customers. As Pay As You Go tariffs do not involve a contract, Vodafone are free to change their prices at any time.
How can I reduce my Vodafone Pay As You Go expenditure?
Make sure you opt in for Vodafone Freebees – every time you top-up you'll get a free allowance of either "texts & web" or international calls. The allowances last for 30 days and you'll keep all of the credit which you topped up by. You can opt in to Freebees by calling 2345 from your Vodafone mobile.
Alternatively, you could use your top-up to purchase a "Freedom Freebee". This allows you to exchange your top-up for an allowance of minutes, texts and internet. Confusingly, despite the "freebee" name you don't get to keep your credit with the "Freedom Freebee". A £10 "Freedom Freebee" will buy you 100 minutes, 300 texts and 50MB internet which lasts for 30 days. This is much better value especially if you make a lot of calls, but that said, if you're going to buy a "Freedom Freebee", you might as well consider a SIM-only tariff.
How does Vodafone's Pay As You Go prices compare with the rest of the market?
Vodafone's price increases bring them roughly in line with the rest of the major operators. Amongst the mainstream networks, T-Mobile offers the cheapest calls at 20p/minute and providing 100 free minutes with each £10 top-up (you keep the £10 as credit). For the lowest prices on Pay As You Go, discount networks such as Giffgaff (get a free SIM card) and Vectone Mobile are worth a look. You'll pay just a fraction of what you will on one of the mainstream networks and the coverage quality is just as good.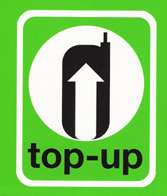 | Network | Calls | Texts | Internet | Voicemail |
| --- | --- | --- | --- | --- |
| ASDA Mobile | 10p/min | 6p | 50p/MB | 10p/minute |
| Giffgaff | 8p/min | 4p | 20p/day for 20MB then 20p/MB | 8p/call |
| O2 | 25p/min* | 12p | £1/day (500MB free with £10 top-up) | 15p/call |
| Orange | 25p/min | 12p | £2/day (100MB free with £10 top-up) | 25p/minute |
| Three | 26p/min | 11p | 11p/MB (150MB free with £10 top-up) | 16p/minute |
| T-Mobile | 20p/min | 12p | £1/day | 12p/minute |
| Vectone Mobile | 5p/min** | 5p** | 5p/MB (10MB/day free with top-up) | 10p/minute |
| Vodafone | 25p/min | 12p | £1/25MB/day (500MB free with £10 top-up) | 25p/minute |
* On O2 Pay As You Go, the cost of calls to landlines and other O2 mobiles drops to 5p/minute after the first 3 minutes.
** Vectone's discounted rates apply only if you top-up through their website. For customers who top-up using a voucher, charges are 10p/minute for calls and 9p per text message. Vectone currently offers 10MB/day free internet for 30 days with each top-up. However, it is unclear whether this will continue past the end of June 2011.
Will I find it better value to switch to a Pay Monthly contact?
If you're spending £10/month or more on Pay As You Go, it could well be worthwhile switching to Pay Monthly. SIM-only deals allow you to pay a fixed price each month for an allowance of minutes, texts and internet whilst allowing you to keep your existing phone. For £10/month, you could get 300 minutes, 3000 texts and 1GB internet on Three. You'll get a new SIM card which can be inserted into your existing phone (providing it isn't locked) and you can keep the same phone number. See our detailed guide to the UK's best value smartphone SIM only tariffs – all of these deals include internet access so you can check your e-mail and update Facebook on the go.
I'm leaving Vodafone. Can I keep my existing phone number?
Yes. You'll need to ask Vodafone for a PAC Code and then you'll need to provide this to your new network. You can obtain a PAC Code from Vodafone by calling the Customer Services department on 191 from your mobile (or 0870 0700 191 from a landline). Our PAC Code Finder tool can take you through the process of transferring your phone number. Please note that if you're keeping your handset, you may need to unlock your phone first.
Which other networks have recently increased prices?
In the past few months, we've seen price increases from O2, Orange, Vodafone and ASDA Mobile.
Where can I find out more about the Vodafone price increases?
Vodafone have provided a guide to the price increases on their website.
About Ken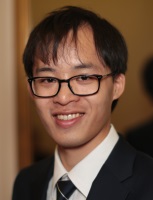 My passion is helping people to get the most out of their mobile phone. I've been blogging at Ken's Tech Tips since 2005.
Aside from writing about mobile technology, my interests are in software development, digital marketing and physics. Outside of the blog, I work with numerous technology companies helping them to explain their product and helping them to market it to consumers. Please get in touch for more information.