Visiting the UK during the 'London 2012' Olympic Games – Your Guide to Using Your Smartphone
March 27th, 2012
Our guide for visitors to the UK during the "London 2012" Olympic Games – how to use your smartphone in the UK and how to obtain a local SIM card in the UK.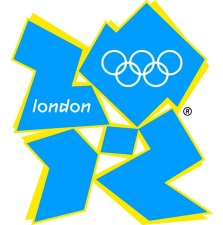 With just a few months remaining until the Olympics, the UK is currently gearing up to welcome over half a million visitors to the UK for a 19-day festival of sport. Taking place in the British capital from the 25th July to the 12th August, London 2012 is set to see competitors from 216 countries battling it out in 38 different sports ranging from Archery to Wrestling.
As we look forward to welcoming visitors from around the world into London for the games, Ken's Tech Tips looks at how visitors to the UK can use their mobile phones to stay in touch during their visit. We discuss how you can check whether your mobile phone works in the UK and how you can obtain a local SIM card for use during your visit to the UK.
Will my cellphone/mobile phone work on the UK mobile networks?
Generally your cellphone/mobile phone should work in the UK providing it uses GSM mobile technology and providing it supports the relevant frequency bands used by the UK mobile phone networks (carriers).
If your local network has a roaming agreement with a UK mobile network, it should automatically roam onto a UK network when you arrive in the UK providing that your mobile phone supports either GSM (900MHz), GSM (1800 MHz) or WCDMA (2100MHz). Most commercially available mobile phones are now quad-band world phones and should support these technologies.
The following mobile technologies and frequencies are used by UK mobile networks:
3 (Three): WCDMA 2100 (Three do not provide a GSM/2G service!)
Orange: GSM 1800, WCDMA 2100
O2: GSM 900, GSM 1800 (some limited coverage), WCDMA 2100
T-Mobile: GSM 1800, WCDMA 2100
Vodafone: GSM 900, GSM 1800 (some limited coverage), WCDMA 2100
Other mobile networks that are not listed here are virtual network operators. Check our full guide to MVNOs to find out which network provides coverage for that MVNO.
Customers of CDMA networks will be unable to use their mobile phone in the UK as CDMA technology is incompatible with the GSM technology used in the UK. CDMA networks include China Telecom, Sprint Nextel (USA), Virgin Mobile (USA) and Verizon Wireless (USA). You should check with your local mobile operator for details of their roaming agreements in the UK.
Will a UK SIM card be compatible with my mobile phone?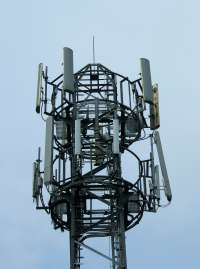 Yes, if your mobile phone is compatible with the technologies used in the UK and as long as your phone isn't carrier-locked, you should be able to use a UK SIM card in your phone.
Note that unless your phone has already been unlocked, you must always unlock your phone before using it directly on a UK mobile network. UK networks are treated separately for the purposes of network locking – for example a phone locked to Orange France would not work on Orange UK and a phone locked to T-Mobile Germany would not work on T-Mobile UK. It is not necessary to unlock your phone if you are roaming with your home carrier, but you'll need to pay much higher roaming rates.
How much does it cost to use my smartphone on a UK mobile network (carrier)?
You should expect to pay no more than £10 ($16 USD, €12 EUR) for a SIM card with 30 days of inclusive internet access. This will typically give you an allowance of 500MB internet as well as some money for calls and texts. For a great value all-inclusive package with no download limits, we recommend giffgaff's offer of 250 minutes, unlimited texts and unlimited internet for £10/month on Pay As You Go (see our full review of giffgaff).
We've provided a complete guide to the Pay As You Go data packages on UK networks and how to activate them. You'll also need to configure the Access Point Network (APN) settings on your phone before you can access the internet on your phone.
What will my mobile phone number be in the UK?
If you pick up a SIM card from a UK mobile network, you will be assigned a 11-digit phone number in the format 07xxx xxx xxx. This is the phone number that you should provide to other people calling you from within the UK.
When providing your phone number to somebody outside the UK, you should give your international phone number. This can be obtained by dropping the 0 and replacing it with a +44: for example 07123 456 789 would become +44 7123 456 789.
How do I make international calls from a UK mobile number?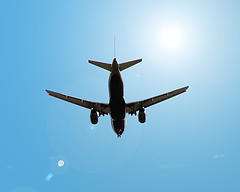 International direct dial (IDD) is enabled on all UK mobile networks. You can make an international call by entering + on your phone keypad (hold down the 0 button until it appears) followed by the country code you wish to dial and then the local phone number. If you cannot enter + on your cellphone, it is possible to use two zeros instead.
Before making an international call, you should check the cost of with your mobile network operator as it could be up to £1.50/minute. Specialist SIM cards are available from operators such as LycaMobile, Lebara Mobile and O2 for making low-cost international calls – for making calls back home these SIM cards could provide a significant saving. For full details of these SIM card offerings, see our guide to free Pay As You Go SIM cards.
Where can I obtain a UK SIM card from?
The most convenient way of obtaining a UK SIM card is to order one to be sent to a UK address. Popular Pay As You Go providers include giffgaff, O2, T-Mobile and Vodafone. All four companies provide free SIM cards through their website. See our full list of Pay As You Go providers in the UK for more information. As an alternative, you could pick one up from a mobile phone retail store when you arrive in the UK, though there may sometimes be a small charge depending on where you obtain it from.
Do I need to present any ID to obtain a SIM card in the UK?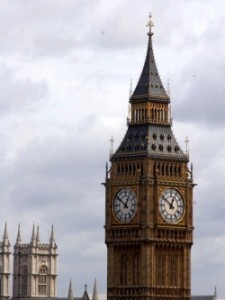 No. The UK has very few restrictions on obtaining a SIM card. It is not necessary to provide any form of identification or any proof of address when obtaining a mobile phone SIM card.
It is possible to obtain a SIM card by asking for one in a mobile phone shop or registering for a free SIM card online.
Are there any useful resources or phone numbers I should know?
Hopefully your trip to the UK should pass without incident. In the event of an emergency, the phone number for the UK emergency services is 999 (there is a single number for all of the emergency services including the police, fire service and ambulance). If you dial the standardised EU emergency number, 112, your call should also reach the 999 emergency services operator.
As usual when travelling, it is also recommended that you make a note of useful phone numbers for your hotel, airline, credit card company, travel insurance company, etc.
The following websites can be of use when getting around the UK and between Olympic venues:
Transport for London – Public transport information around London including for the London Underground, bus routes and the Docklands Light Railway. A route planner is also available. London public transport tickets should be purchased at a station and cannot be purchased online.
National Rail Enquiries – UK National Rail Enquiries – useful if you're venturing outside London. Contains information about train routes in the UK including timetables, live departure boards and a route planner. It is possible to purchase train tickets in advance and to reserve seats through the National Rail Enquiries website to save money.
Congestion Charge – If you are driving a vehicle into Central London, you may need to pay the Congestion Charge through this website.
Finally, the London 2012 website also contains lots of useful information about the Games such as the background, schedule and latest news.
We look forward to welcoming you to London later this year!
About Ken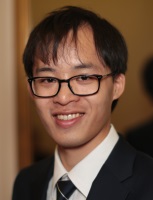 My passion is helping people to get the most out of their mobile phone. I've been blogging at Ken's Tech Tips since 2005.
Aside from writing about mobile technology, my interests are in software development, digital marketing and physics. Outside of the blog, I work with numerous technology companies helping them to explain their product and helping them to market it to consumers. Please get in touch for more information.