Using your non-UK cellphone/mobile phone in the UK
March 20th, 2010

photo: Rob Unreall
A guide for visitors to the UK.
Whether you're visiting Britain on holiday and hoping to take advantage of the fantastic exchange rates or visiting Britain for a longer amount of time, you may be wondering whether it is possible to use your phone in the UK. This guide aims to answer some of your questions.
What technologies do UK mobile networks use? GSM or CDMA?

Globally, there are two main technologies for mobile networks – GSM (Global System for Mobile communications), which is used in 80% of the countries across the world, and CDMA (Code Division Multiple Access) which is popular in North America and some countries in Asia.
In the UK, all of our mobile networks use GSM. Within GSM, there are several standards. These are GSM900 (GSM at a frequency of 900MHz), GSM1800 (GSM at a frequency of 1800MHz) and 3G 2100 (3G at a frequency of 2100MHz). Your phone will need to support one of these.
We have five primary networks which support the following technologies:
3: 3G 2100
Orange: GSM 1800, 3G 2100
O2: GSM 900/1800, 3G 2100
T-Mobile: GSM 1800, 3G 2100
Vodafone: GSM 900/1800, 3G 2100
If the network you are considering is not on this list, it is a mobile virtual network operator (MVNO) meaning that it leases network capacity from one of the above networks. For example, Giffgaff is a MVNO on O2. This means it supports the same technologies as O2: GSM 900/1800 and 3G 2100.
How can I tell whether my phone is GSM or CDMA?

The first step to finding out if you can use your phone in the UK is  to determine whether your phone is a GSM phone. If your country and network is listed on the GSM coverage listing, the chances are you will have a GSM phone.
For visitors from the US:
Cingular, AT&T and T-Mobile are GSM networks so phones from these networks should work in the UK
Sprint PCS, Verizon and Virgin Mobile are CDMA networks so phones from these networks probably won't work in the UK
Dual-band GSM phones will support both GSM900 and GSM1800.
What packages can I use?

From this point onwards, we assume you have a GSM phone which will work in the UK.
The easiest but most expensive solution is to roam on your home network. Typically, you don't have to do anything to roam – just take your phone abroad and it'll still work (providing your network has a roaming agreement with a UK network). Roaming typically costs a lot so I recommend that if you want to stay for more than a few days then you should get a SIM card from a UK network.
To use a UK SIM card within your existing GSM phone, you will need an unlocked mobile phone. If you are staying for less than a month, your best bet would probably be to go with a Pay As You Go package. If you're staying for longer, you could look into SIM only contract. You'll probably find it difficult to obtain one unless you have a UK bank account and address though.
How can I obtain a Pay As You Go SIM card?
PAYG SIM cards are very easy to obtain – you do not need to provide an address or any credit card details.
They are typically free in the UK when you request one online. This will include a UK telephone number (it will begin with 07). These SIM cards will give you cheap calls and texts within the UK (calls from 8p/minute and texts from 4p each). Be careful though – some networks charge up to £1.50/minute for international calls.
If you're looking to call home, the O2 Your Country SIM card is worth considering. It gives you 100 free minutes of international calls when you top up £15 and international texts cost just 10p (and it is free to receive texts too!).
You could also look into specialist international call providers. Networks such as LycaMobile and Lebara Mobile will allow you to call home from 4p/minute.
If you don't have a UK address where a PAYG SIM card can be delivered to, you can keep your eyes open for PAYG SIM cards being offered in shops. You might find them at the airport, your hotel, places such as Chinatown or mobile phone shops on the local high street. You'll normally have to pay for a SIM card if you buy them from a shop – and double-check what the cost of calls is.
About Ken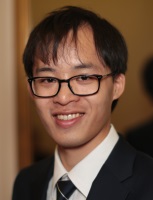 My passion is helping people to get the most out of their mobile phone. I've been blogging at Ken's Tech Tips since 2005.
Aside from writing about mobile technology, my interests are in software development, digital marketing and physics. Outside of the blog, I work with numerous technology companies helping them to explain their product and helping them to market it to consumers. Please get in touch for more information.