Ultrafast Internet: Three's Answer to 4G
April 9th, 2013
Three's "Ultrafast" Internet service is available in 80% of the country. It's a great alternative to 4G with lower prices and unlimited downloads.

Three has rolled out their "Ultrafast" internet service to 80% of the UK. With download speeds double that of today's 3G networks, customers with an Ultrafast Ready phone can experience faster downloads, more reliable video streaming and smoother web browsing. Although Ultrafast is based on 3G technology, it can offer download speeds that are roughly comparable with today's early 4G networks. Ultrafast also has benefits in terms of lower prices, better coverage and greater handset availability.
In this article, we take a look at Three's Ultrafast Internet service. We'll compare the cost of Ultrafast against the cost of 4G. We'll also look at how the two services match up in terms of download speeds and tariffs.
What is Ultrafast Internet?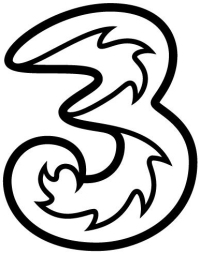 "Ultrafast Internet" is a marketing term used by Three. They're using it as a way to brand their DC-HSPA+ service. DC-HSPA+ is an advanced form of 3G. Compared to standard 3G services, a DC-HSPA+ service offers much higher download speeds: you'll get approximately 8Mbit/s on average which is roughly comparable to a home broadband connection. Because of the high speeds, the technology is often referred to as "3.9G" (or sometimes even 4G in America).
Ultrafast Internet is being marketed as an alternative to 4G. Whilst the download speeds aren't quite as high, it's fast enough that most people probably won't notice a difference. The key benefits of Ultrafast are lower costs and bigger download allowances. Whilst Three offers unlimited downloads on the Ultrafast One Plan tariff, customers with a 4G plan on EE will need to choose a data tariff. Even on a 1GB download allowance, 4G usually works out to be substantially more expensive than Ultrafast (by £100 to £200).
How do download speeds on Ultrafast compare to 4G?
Three is using the "Ultrafast" term to refer to their DC-HSPA+ network (that's short for "Dual-Carrier High Speed Packet Access Plus" in case you're keeping count). DC-HSPA+ offers a typical download speed of around 8Mbit/s. This compares to 15Mbit/s on 4G LTE.
Generation
Technology
Maximum Download Speed
Typical Download Speed
"Standard" 3G
HSPA
7.2Mbit/s
1.5Mbit/s
HSPA+
21Mbit/s
4Mbit/s
"Ultrafast" 3G
DC-HSPA+
42Mbit/s
8Mbit/s
4G
LTE
100Mbit/s
15Mbit/s
In terms of real-world impact on download times, there's little difference between Ultrafast DC-HSPA+ and 4G LTE. If you're browsing the internet or sending an e-mail, there's virtually no difference at all (the differences are measured in fractions of a second). If you're downloading a photo, an MP3 file or a new app, you'll notice a difference of around 2 seconds.
The following table shows typical download times on standard 3G, ultrafast 3G and 4G:
Activity
Standard 3G
Download Time
Ultrafast 3G
Download Time
4G LTE
Download Time
Accessing typical web page
0.2 seconds
0.1 seconds
0.1 seconds
Sending an e-mail without attachments
<0.1 seconds
<0.1 seconds
<0.1 seconds
Downloading high-quality photograph
4 seconds
2 seconds
1 second
Downloading an music track (MP3)
10 seconds
5 seconds
3 seconds
Downloading an application
12 seconds
6 seconds
3 seconds
For this comparison table, we have used the average download speeds for HSPA+ (Standard 3G), DC-HSPA+ (Ultrafast 3G) and LTE (4G). The average download speeds are 4Mbit/s (3G HSPA+), 8Mbit/s (Ultrafast 3G DC-HSPA+) and 15Mbit/s (4G LTE). Typical file sizes used in our calculations: 100KB for a webpage, 10KB for a basic e-mail, 2MB for a high-quality photograph, 5MB for a music track and 6.1MB for a typical application download.
Some online activities will have a minimum download speed requirement. This is because data must be transferred in a timely fashion for the content to work properly. For example, when you're watching video online, you'll notice pauses during playback (or content buffering) when your connection is too slow.
The following table shows the minimum download speeds required by several online activities. For comparison, we've also shown the typical download speeds offered by Standard 3G, Ultrafast 3G and 4G LTE. Ultrafast is already "fast enough" for all of the activities in this table. This means there is little immediate benefit in the higher speeds afforded by 4G.
| Activity | Required Download Speed |
| --- | --- |
| Browsing the Web (for a good experience) | 0.3Mbit/s, but lower speeds still OK |
| Watching YouTube videos | 0.5Mbit/s |
| Listening to online radio | 0.13Mbit/s |
| Skype voice call | 0.1Mbit/s |
| Skype video call | 0.5Mbit/s |
| Skype video call (HD) | 1.5Mbit/s |
| Watching iPlayer (standard definition) | 1.0Mbit/s |
| Watching iPlayer (high definition) | 3.2Mbit/s |
| Standard 3G Connection | 4Mbit/s |
| Ultrafast 3G Connection | 8Mbit/s |
| 4G LTE Connection | 15Mbit/s |
An ultrafast 3G connection will already be capable of doing everything in this table. Most users will see very little benefit in the higher speeds offered by 4G.

In the real world, there's probably very little difference between Ultrafast 3G and 4G. For this reason, I recommend choosing your price plan based on other factors. Inclusive allowances and tariff prices are probably more important considerations.
Ultrafast VS 4G: How much does Ultrafast Internet cost?
Compared with 4G, prices tend to be a lot lower on Ultrafast 3G. With Ultrafast, you'll normally save between £100 and £200 over the course of a 24 month contract. You'll also benefit from all-you-can-eat internet and unlimited downloads. This means you can use the full functionality of your new smartphone: there's no need to worry about download limits and being cut off in the middle of the month.
Three's flagship tariff is The One Plan with Ultrafast Internet. With The One Plan, you'll get 2000 cross-network minutes, 5000 Three-to-Three minutes, 5000 texts and unlimited internet (all-you-can-eat).
The UK has one 4G mobile network: EE. They're currently offering a range of 4G price plans, all of which come with unlimited calls and unlimited texts. You simply need to choose the amount of data that you want. The average customer on EE consumes about 1.4GB per month so we'd recommend 1GB of data as an absolute minimum.
If you're a heavy smartphone user, you may need a bigger download allowance. EE offers a range of tariffs with bigger download allowances (choose from 3GB, 5GB, 8GB and 20GB per month). If you're looking for 3GB of data each month, you'll need to add £5 to your monthly bill. Over 24 months, this would increase the total cost of the 4G option by £120.
For 5GB of data, add £10 per month (£240 over 24 months). For 8GB of data, add £15 per month (£360 over 24 months). Finally, you'll need to pay an additional £35 per month for the top package with 20GB per month. This adds up to an extra £840 over 24 months. For heavy data users, sticking with today's Ultrafast 3G services will certainly save you a lot of money.
What is Ultrafast Coverage like on Three?
Three claims that as of March 2013, 80% of the UK population has access to their Ultrafast network. To find out whether Ultrafast is enabled in your area, enter your postcode on the Three coverage checker. There'll be an indication of whether your mast is ultrafast-enabled to the left of the map.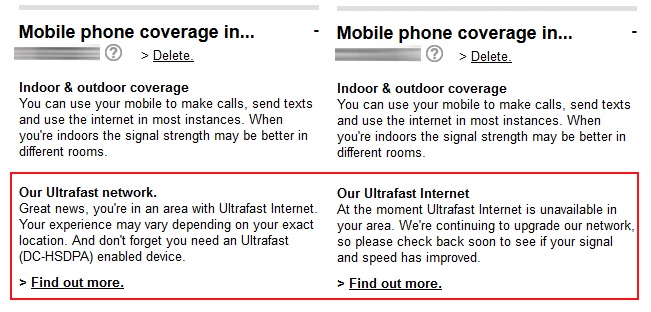 The coverage checker on Three's website will tell you whether Ultrafast Internet is available on your mast. If your mast isn't Ultrafast-enabled, you'll still have access to HSPA+ internet with download speeds around 4Mbit/s.
For 4G LTE, EE currently offers a service to 50% of the population. You can check 4G coverage on the EE website.
Do I need a new handset for Ultrafast Internet?
You'll need a handset that's compatible with 3G DC-HSPA+ technology. To find out whether your current phone is supported, check your manufacturer's spec sheets. If a maximum download speed of 42Mbit/s is referenced, your phone already supports Ultrafast. You can access Ultrafast on your current handset with one of Three's SIM Only plans.
If your phone's spec sheets mention a maximum download speed of 7.2Mbit/s or 21Mbit/s, your phone will not support Ultrafast Internet. You'll need a new handset that's Ultrafast Ready. Ultrafast Ready handsets include:
Apple iPhone 5. Older versions of the iPhone (e.g. iPhone 3GS, 4 & 4S) do not support Ultrafast.
Samsung Galaxy S4. The Galaxy S3 and Galaxy Note 2 will only support Ultrafast Internet if you choose the 4G/LTE version.
HTC One (2013). 2013's version of the HTC One is Ultrafast-ready. Devices from 2012 (HTC One X and HTC One S) are not Ultrafast-ready.
Sony Xperia Z.
BlackBerry Z10.
Nokia Lumia 920.
Most Ultrafast handsets are future-proof and will also support 4G. Three has a list of Ultrafast phones on their website.
Is Three planning to offer 4G LTE?
Yes. Three is planning to offer 4G later this year. Once it launches, you'll be able to access their 4G network at no extra cost providing you have a 4G-compatible phone.
I'm switching to Three. Can I keep my existing phone number?
Yes – you can keep your phone number when moving to Three. To do this, call your existing mobile network and ask them for your PAC Code. This is a nine-digit code that will authorise Three to take control of your phone number.
Once your new phone has arrived, contact Three's Customer Services by calling 333 from your Three mobile. Give them your PAC Code: they'll then handle the transfer of your number. It can take up to 24 hours for your request to be processed. During this time, you'll continue to receive calls and texts on your old network. The transfer should happen approximately 24 hours later. This will happen very quickly: there'll be little to no loss of service during the number transfer.
Our PAC Code Finder will take you through the entire process of switching networks, one step at a time.
Where can I find out more?
You can find out more about Ultrafast Internet on the Three website.
About Ken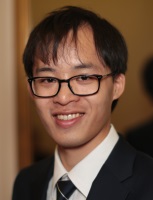 My passion is helping people to get the most out of their mobile phone. I've been blogging at Ken's Tech Tips since 2005.
Aside from writing about mobile technology, my interests are in software development, digital marketing and physics. Outside of the blog, I work with numerous technology companies helping them to explain their product and helping them to market it to consumers. Please get in touch for more information.