Ultimate Internet 500 VS The One Plan: Three UK Tariffs Compared
April 5th, 2013
Three offers most of their smartphones on two plans: Ultimate Internet 500 and The One Plan. We weigh up the pros and cons of each tariff.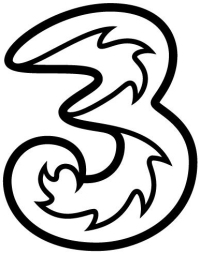 If you're signing up for a contract on Three, it's worth spending some time to make sure you choose the most appropriate tariff. Three offers the majority of their smartphones on a choice of two tariffs: Ultimate Internet 500 and The One Plan.
With the cheaper of the two tariffs, Ultimate Internet 500, you'll usually save between £2/month and £4/month on your basic line rental. However, the tariff also has a couple of hidden charges: there's a 35p/minute charge for voicemail and a £5/month charge for tethering. You'll also pay an additional 14.6p/minute when calling 0845 and 0870 numbers. Once these charges have been accounted for, The One Plan may work out to be better value.
In this article, we look at the Ultimate Internet 500 and The One Plan in detail. We'll compare the two tariffs and the selection of handsets that are available. We'll also find out which tariff offers the best overall value.
How does Ultimate Internet 500 compare to The One Plan?
The main differences between Ultimate Internet 500 and The One Plan are the amount of inclusive minutes, the inclusion of tethering on The One Plan and the inclusion of voicemail on The One Plan.
Calls & Texts. The Ultimate Internet 500 tariff comes with 500 minutes of voice calling every month. On The One Plan, this is quadrupled to 2,000 minutes with an extra 5,000 Three-to-Three minutes in case you run out. Both tariffs include 5,000 text messages per month.
Looking beyond the inclusive allowances, there are differences in the out-of-bundle call charges. Compared to customers on The One Plan, customers on Ultimate Internet 500 pay an extra 14.6p/minute when calling a business that uses a 0845 or 0870 number. For a ten-minute call, this would equate to an additional £1.46 on your phone bill.
Internet & Tethering. Both tariffs come with all-you-can-eat data. This means you can download as much as you like: there are no download limits so you can use the full functionality of your smartphone without the need to worry.
A significant benefit of The One Plan is the inclusion of tethering. Tethering refers to sharing your phone's mobile internet connection with other devices. By creating a portable wi-fi hotspot, customers with The One Plan can provide on-the-go connectivity to their laptop, tablet, MP3 player, e-book reader and games console. The all-you-can-eat data allowance that comes with the tariff can also be tethered: this makes The One Plan a great alternative to a standalone mobile broadband contract.
Customers with Ultimate Internet 500 will need to pay an extra £5/month if they want to tether. The "Tethering Add-On" will come with a 1GB download allowance.
Voicemail. Whereas The One Plan includes all calls to voicemail, there's a 35p/minute charge for voicemail on Ultimate Internet 500. This can be fairly significant in terms of hidden costs: using your voicemail for just 10 minutes per month would cost you an extra £3.50. This can easily wipe out the savings you'd get from a lower basic price. If you're likely to use voicemail on a regular basis, The One Plan will be much better value.
Full Comparison. The following table compares the allowances and out-of-bundle charges on the two tariffs:
Ultimate Internet 500
The One Plan
Minutes:
500
2,000
Three-to-Three Minutes:
–
5,000 additional minutes
Texts:
5,000
5,000
Internet:
All-you-can-eat (Unlimited)
All-you-can-eat (Unlimited)
Tethering:

✘

*

✔

Voicemail:
35p/minute
Free
Monthly Price:
Varies according to handset: see full price comparison.
Out-of-bundle charges:
MMS (Picture Message):
35p
25p
Out-of-bundle calls:
35p/minute
25p/minute
Out-of-bundle texts:
12p
10p
Calls to special numbers:
Calls to 0800 numbers:
15.3p/minute
15.3p/minute
Calls to 0845 numbers:
35p/minute
20.4p/minute
Calls to 0870 numbers:
35p/minute
20.4p/minute
International Calls:
Same price on both tariffs. See Three Price Guide.
* For Ultimate Internet 500, tethering can added using an add-on. The "Tethering Add-On" costs £5/month for 1GB of tethered data. Source: Three Price Guide.
Which tariff is better value?
As a rule of thumb, you'll be better off on The One Plan if you fit into one of the following categories:
Customers who make more than 500 minutes of outgoing phone calls each month.
Customers who want to tether and share their mobile internet with other devices.
Customers who use voicemail for at least 6 minutes each month.
Customers who call 0845/0870 numbers for at least 15 minutes per month.
For a more accurate calculation, select the handset that you'd like to buy in the table above. This will give a personalised calculation that is specific to the handset you choose.
Is there a fair usage limit on 'All You Can Eat' data?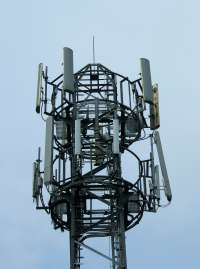 No. All-you-can-eat data is truly unlimited: there are no hidden download limits. You can use the full functionality of your smartphone without the worry of additional costs. Most networks have a download allowance of 500MB or 1GB per month. This can lead to problems if you're watching video online (e.g. using YouTube & iPlayer) or if you're downloading or updating a large number of applications.
Since all-you-can-eat data launched on Three in 2010, we've not received any reports of a hidden fair usage limit on The One Plan.
What's the coverage like on Three?
You should use the coverage checker on Three's website to ensure you can receive a Three signal where you live.

I'm switching to Three. Can I keep my current phone number?
Yes: it's possible to keep your phone number when switching to Three. To do this, call your existing mobile network and ask them for a PAC Code. This is a nine-digit "Porting Authorisation Code" that will authorise Three to take control of your phone number.
Once you've got your new phone, contact Three's Customer Services by calling 333 from your Three mobile. Provide them with your PAC Code: they'll then handle the transfer of your number. It can take up to 24 hours for your request to be processed. There should be little or no loss of service during the number transfer and you'll continue to receive service on your existing network until the request goes through.
Our PAC Code Finder will take you through the entire process of switching networks, one step at a time.
Where can I find out more?
You can find out more about Three's price plans on their website. They offer a large range of handsets on Ultimate Internet 500 and The One Plan.
About Ken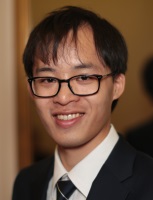 My passion is helping people to get the most out of their mobile phone. I've been blogging at Ken's Tech Tips since 2005.
Aside from writing about mobile technology, my interests are in software development, digital marketing and physics. Outside of the blog, I work with numerous technology companies helping them to explain their product and helping them to market it to consumers. Please get in touch for more information.