Three's Pay As You Go offers free texts, 150MB internet, Skype, Windows Live
June 2nd, 2009
Three's new pay as you go package could save you over £100 every year.

photo: markhillary
Wow. Three's new Pay As You Go package really blows the competition out of the water. I've been with O2 for four years or so and I've pretty much advocated them as my best buy over the last few years as their Text Anytime package provides free texts which save a lot of money. But for anybody on Pay As You Go, I think Three's new package is miles better.
For a £10 top-up, Three will give you*:
600 free texts
150MB internet
Free 3-to-3 calls
Free voicemail
Free Windows Live Messenger
Free unlimited Skype calls (available without a top up); doesn't count towards your data allowance
Moreso, whilst O2 and Orange provide freebies, they only last for 30 days. On Three, the freebies last for 90 days.
Outside of your free allowance, it costs 10p to send a text; 20p a minute to make a call. The cost for a text is fairly "competitive" but if you regularly use your mobile phone regularly to make long phone calls, the costs could add up.
How much can you save?
Using myself as a case study: On an average month, I send ~150 texts and use about 1MB of data per month (to check email on the move). I very really make calls from my mobile.

photo: visualpanic
On a standard PAYG tariff, I'll pay:
150 texts x 10p per text = £15
1MB data x £2 per MB = £2
Emergency calls at 25p per minute = £1
Total cost = £18 per month or £216 per year
On my previous favourite: the O2 Text Anytime tariff:
150 texts per month; free every other month = £7.50 per month
1MB of data at £2/MB; free every other month = £1 per month
Calls at 25p a minute = £1
Total cost = £9.50 per month or £114 per year
With Three's new package, I can envision that my mobile telephony costs will go down to £40 per year. Topping up £10 every 3 months, the free allowances would more than cover everything that I use my phone for. The 150MB data allowance would also come in very handy, making more bandwidth-heavy applications such as Google Maps practical and cost-effective to use on the move. Free Skype could also be very useful.

photo: elgarydaly
Unfortunately, my current phone (Sony Ericsson k750i) isn't a 3G phone so can't be used on the Three network – I'll need a new handset. It looks like Three offer a really decent range of handsets on PAYG for around £70 and I can get roughly £15 for recycling my mobile phone.
Money saved on top ups = £176 per year
Money for recycling mobile phone = £15
Cost of buying new handset = £70
Total saving after 1 year: £121
Recommendations
I recommend that everybody who is currently on PAYG investigates Three's new tariff.
Check you can recieve coverage from Three where you live and where you work. After all, you won't save any money if your phone doesn't actually work!
Is this the best package for you? Calculate how much you'll save by switching from your current PAYG tariff.
Will a Three SIM work in your phone? If your handset is locked to a network or your phone doesn't work on 3G, it probably won't work – you might need a new one.
* I receive commission from 3 when you sign up using this link (and you receive £2 free credit). Non-referral link.
About Ken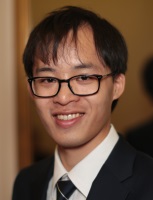 I'm a freelance writer specialising in mobile technology. I've been blogging at Ken's Tech Tips since 2005 with the aim of demystifying mobile technology for the rest of us.
Before writing about mobile technology, my background was in space & atmospheric physics. I have also worked in software development. Nowadays, I help companies to explain mobile technology to their customers. Please check out my portfolio or get in touch for more information. I'm also on Google+.