Three's £10/month SIM-only tariff offers 100 minutes, 3000 texts and 1GB internet
October 22nd, 2010
Three are offering a £10/month SIM-only tariff with 100 minutes, 3000 texts and 1GB internet. For smartphone users, it's a great deal.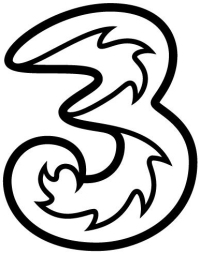 If you've got a smartphone (iPhone, Android, Palm, Symbian, etc.), Three's recently refreshed £10/month tariff is a fantastically good value deal for you if you use less than 100 minutes each month. The tariff offers 100 cross-network minutes, 2000 minutes to 3 customers, 3000 texts, 1GB internet and free voicemail. The 1GB internet is ample internet usage for the vast majority of smartphone users and with unlimited texts you'll always be able to stay in touch with your friends. You'll also be able to benefit from free Skype and Windows Live Messenger (providing your phone supports it).
What is a smartphone SIM-only tariff? Is it for me?
A SIM-only tariff is ideal for anyone who already owns their own smartphone but is looking for an airtime allowance to go with it. This includes anyone who has completed the course of their original contract, anyone who has purchased a smartphone SIM-free (without contract) or anyone who has picked up a second-hand smartphone.
SIM-only tariffs differ from traditional Pay Monthly contracts in that there isn't a new phone included with the contract. This means they tend to be about £180/year cheaper than traditional tariffs, offer better airtime allowances and have a much shorter contract period.
What do I get for £10/month on Three's SIM-only tariff?
For £10/month, you'll get:
100 minutes (plus 2,000 Three-to-Three minutes)
3,000 texts
1GB internet (what does this mean?)
free voicemail
free Skype-to-Skype calls & messages and free Windows Live Messenger
free Facebook and Twitter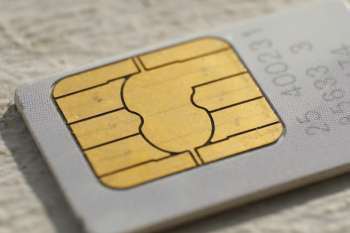 The tariff is a 1-month rolling contract meaning you can cancel any time with a month's notice.
What are the alternatives?
Previously our best buy was T-Mobile's offer of 100 minutes, 100 texts and 1GB internet (choose the "Unlimited internet" flexible booster when ordering) for smartphone users at the £10/month price point. Whilst the T-Mobile deal is still available, the Three deal now trumps it based on the number of inclusive texts (Three offer 3000 texts whereas T-Mobile only offer 100) as well as the extras such as Skype, 3-to-3 minutes and Windows Live Messenger.
If you're looking for more than 100 minutes, see our guide to the best value smartphone SIM-only tariffs or our SIM-only deal finder. For an extra fiver each month, you could get 600 minutes, 500 texts and 1GB internet on T-Mobile.
If you don't have a smartphone, you won't need the inclusive internet allowance. You should simply buy a standard SIM-only tariff. For example, Vodafone offer 300 minutes and unlimited texts for £10/month.
What's the verdict? Who should choose this tariff?
If you've got a smartphone and you use less than 100 minutes each month, you can't go wrong with Three's £10/month tariff. The only alternative at the same price point is T-Mobile's tariff which comes with fewer texts. Both the Three and T-Mobile deals are on an one-month rolling contract so you can leave or switch tariff if you decide it doesn't work for you.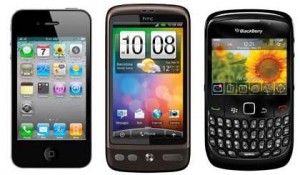 This tariff is not for anyone who uses more than 100 minutes per month or who does not have a smartphone. If you use more than 100 minutes, opt for a tariff with a higher monthly price. Although the base monthly cost is more, you'll save on the charges for calls outside your allowance. If you don't have a smartphone, you'll find much better deals with more minutes elsewhere.
Is my phone compatible with the Three network?
You can use your phone on the Three network providing it's 3G-compatible and isn't locked to a different network.
Can I keep my existing phone number when I switch to Three?
Yes. You'll need to ask your existing mobile network for a PAC code and you'll need to provide this to Three. It will take up to 2 days to transfer your number. We've got a guide which takes you through the whole process step-by-step.
Where can I get this deal?
This deal is available from the Three website.
About Ken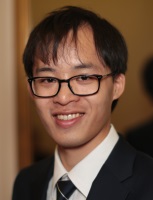 My passion is helping people to get the most out of their mobile phone. I've been blogging at Ken's Tech Tips since 2005.
Aside from writing about mobile technology, my interests are in software development, digital marketing and physics. Outside of the blog, I work with numerous technology companies helping them to explain their product and helping them to market it to consumers. Please get in touch for more information.