Three revamp Pay As You Go tariff with "All in One" monthly bundles
September 20th, 2010
Three have scrapped their 3Pay tariff and introduced a new Pay As You Go tariff revolving around monthly bundles.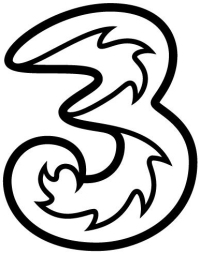 Three this week scrapped their ultra-competitive 3Pay tariff and replaced it with a new Pay As You Go tariff based around the purchase of "All in One" monthly bundles. This follows the recent launches of Giffgaff's Goodybag packages and O2's PAYG Simplicity tariff. Customers need to top up by at least £10 per month to buy an add-on and can buy themselves an allowance of 100 minutes, 3000 texts and 500MB internet for £10.
What "All in One" add-ons are available?
There are 3 "All in One" add-ons available. All add-ons come with inclusive minutes, 3,000 texts and at least 500MB internet.
| Monthly Cost | Minutes | Texts | Internet |
| --- | --- | --- | --- |
| £10 | 100 | 3,000 | 500MB |
| £15 | 300 | 3,000 | 500MB |
| £25 | 500 | 3,000 | 1GB |
Add-ons are purchased using your top-up credit and last for 30 days.
How much do calls and texts cost without an add-on?
If you decide not to purchase an add-on, Three's standard Pay As You Go call rates will apply. This is 25p/minute for calls, 10p per text, 30p for a picture message and 10p/MB for internet access.
Note that every time you top up (even if you don't buy an add-on), you'll get 150MB internet, free Skype-to-Skype calls, Windows Live Messenger and Twitter.
I'm a Three customer. How do I purchase an "All in One" add-on package?
Dial 444 from your Three mobile and select option 2 to buy add-ons. You can also purchase an add-on through the My3 website.
Should I switch from 3Pay (Three's old tariff) to the new "All in One" bundles?
Simply put, no. Whereas Three's old 3Pay tariff provided you with free texts and 150MB internet for a £10 top up (and allowed you to keep the credit), with the new tariff you need to use up credit in order to purchase the "All in One" bundles. If the free allowance on the 3Pay tariff is sufficient for you, you should remain on the 3Pay tariff.
| Tariff | £10 top-up buys you… |
| --- | --- |
| Old 3Pay tariff | 600 texts, 150MB internet, unlimited 3-to-3 calls (lasts 90 days) AND £10 top-up to use |
| New "All in One" tariff | 100 minutes, 3000 texts, 500MB internet (lasts 30 days) |
If the free allowance of 3Pay isn't sufficient for your current use, you would get a much better deal by shopping around (see alternatives below).
If you're looking for another tariff which is similar to the original 3Pay tariff (with free texts and internet), try O2's Text and Web tariff.
What are the alternatives?
By shopping around, you can get much better deals. You'll find the best deals are on SIM-only contracts. These are airtime-only contracts (no phone provided) and hence tend to be ultra cheap.
For £10/month you could get up to 300 minutes and unlimited texts (or 150 minutes if you want unlimited internet too):
For £15/month you could get up to 600 minutes, 500 texts and 1GB internet:
And for £25/month you could get a whopping 2000 minutes, 5000 texts and 1GB internet…
What does 500MB or 1GB correspond to in real life?
500MB corresponds to 1,500 rich web pages or about 100 MP3 files. See our detailed guide to what 500MB and 1GB mean.
If I switch network, can I keep my existing number?
Yes. You'll need to ask your existing network for a PAC Code and then provide this to your new network (whether it is Three or one of the alternatives we've listed).
Where can I get this Three's new Pay As You Go deal?
Three are currently offering free Pay As You Go SIM cards through their website.
About Ken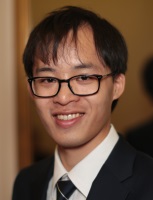 I'm a freelance writer specialising in mobile technology. I've been blogging at Ken's Tech Tips since 2005 with the aim of demystifying mobile technology for the rest of us.
Before writing about mobile technology, my background was in space & atmospheric physics. I have also worked in software development. Nowadays, I help companies to explain mobile technology to their customers. Please check out my portfolio or get in touch for more information. I'm also on Google+.