Three offer "all you can eat" data and free tethering on The One Plan
January 2nd, 2011
Three have updated their flagship One Plan tariff by adding "all-you-can-eat" data and allowing customers to tether their phone to a computer.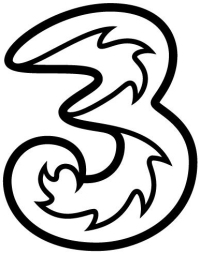 Three have removed download limits for customers on their newly-refreshed flagship tariff "The One Plan". Existing and new One Plan customers will no longer be subject to a 1GB monthly download limit and will now have "all-you-can-eat" data. Three are also allowing customers on the One Plan to "tether" their phones to other devices such as laptops, MP3 players and games consoles. Used in conjunction with the mobile wi-fi hotspot feature in Android 2.2 devices, you'll be able to enable the rest of your electronic devices to access Three's mobile broadband service too.
What is "The One Plan"?
"The One Plan" is a Pay Monthly tariff that offers 2000 cross-network minutes, 5000 3-to-3 minutes, 5000 texts and now "all-you-can-eat" data. The tariff is available from £25/month both as a traditional mobile phone contract (with an inclusive phone) or as a SIM-only contract (without an inclusive phone; airtime only). One Plan customers also have access to a free voicemail service and free Skype calls over the Three network.
When the One Plan originally launched in July 2010 we called it an "almost unlimited everything" tariff; the reason being that the generous allowances of minutes and texts on The One Plan is in line with (and sometimes better than) what other networks would describe as "unlimited". For example, "unlimited texts" are subject to a fair usage allowance of around 3,000 texts on most networks and "unlimited internet" tariffs come with fair usage limits ranging between 200MB to 3GB.
With the launch of "all-you-can-eat" data, Three have removed the old 1GB download limit on The One Plan and removed restrictions on customers tethering their phones.
Does "all-you-can-eat" data have a fair usage limit or any restrictions?
According to Three, there is no fair usage limit for "all-you-can-eat" data.
How does this compare to the data allowances offered by other networks?
Across the networks, the standard data allowances offered on Pay Monthly tariffs are as follows:
Network
Data Allowance
Three
"All-you-can-eat" (no download limit) for The One Plan
1GB for Talk & Text tariffs
O2
Between 500MB and 1GB
Orange
750MB for Panther tariffs with "unlimited" internet
500MB for other Pay Monthly tariffs
T-Mobile
1GB for standard Pay Monthly tariffs (before February 2011)
3GB for Android smartphone tariffs (before February 2011)
500MB on all tariffs from February 2011
Vodafone
500MB
To find out what terms such as 500MB and 1GB correspond to in every-day use, see our detailed guide to download limits.
Can I use "all-you-can-eat" data when I'm abroad?
Nope. It's only for use within the UK. Whilst abroad, you'll still have to pay Three's standard roaming rates:
£1.25/MB within the EU
£3/MB in Australia, Cyprus North, Israel, Japan, Philippines, Taiwan, Turkey, Puerto Rico, Virgin Islands (USA) and USA, Hong Kong and South Africa
£10/MB in India, Thailand, Canada, Croatia, Kenya, Malaysia and Oman
£6/MB for the rest of the world
To avoid large roaming charges on holiday, you should follow our best practice guide for using your phone abroad and disable data roaming.
What is tethering?
Tethering means connecting your mobile phone to a PC or laptop and using it as a modem to access a 3G mobile broadband service. Tethering allows you to access the internet from your computer on the go wherever you have a 3G signal – and even when you are out of range of a wi-fi hotspot. You'll need a phone which supports tethering such as the Apple iPhone 4 (free at £35/month), the Apple iPhone 4S (£199 and £35/month) or the Samsung Galaxy S II (£35/month).
The "mobile wi-fi hotspot" (MiFi) feature in these phones will allow your phone to create a personal wi-fi hotspot over which it shares your 3G data connection. This means you'll be able to connect your other devices such as MP3 players, e-book readers and games consoles to the internet using the One Plan.
The One Plan is the only mobile phone tariff in the UK that currently includes free tethering. Most networks will charge extra (for example Vodafone charge £5 for every 500MB you download whilst tethering).
Where does it say I am allowed to tether?
This is confirmed on the Three blog about half way through the article by Marc Allera:
"And yes, if you want to use your phone as a dongle (also known as tethering) then you absolutely can."
What deals are available?
The full list of deals can be seen on the Three website when you select "The One Plan". Key deals include:
[one-plan-devices]
Why does the Three website still mention a 1GB download limit on "The One Plan"?
At the time of writing, Three haven't yet removed references to a 1GB download limit from their website. However, several pages on the Three website and the Three Blog all confirm that the download limit has been removed and that tethering is now allowed on The One Plan.
Can existing Three customers switch to "The One Plan"?
Yes. Existing customers can upgrade to "The One Plan" at any time even if you're in the middle of your existing contract. Call Three Customer Services (333 from your Three mobile) for more information. You'll need to call at least 24 hours before your billing date to change tariff in time for the next billing cycle. Otherwise you'll have to wait until the start of the next billing cycle.
I'm switching to Three. Can I keep my existing phone number?
Yes. You'll need to ask your existing mobile network for a PAC Code. Provide this to Three and they'll handle the transfer of your phone number. It takes up to 2 days to transfer a phone number. Our PAC Code Finder tool will take you through the entire process of switching networks step-by-step.
Where can I get The One Plan?
The One Plan is available as a SIM-only contract or standard Pay Monthly contract through the Three website. Some pages on the Three website will still make reference to a 1GB download limit even though this no longer applies for The One Plan.
About Ken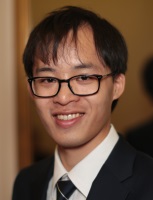 My passion is helping people to get the most out of their mobile phone. I've been blogging at Ken's Tech Tips since 2005.
Aside from writing about mobile technology, my interests are in software development, digital marketing and physics. Outside of the blog, I work with numerous technology companies helping them to explain their product and helping them to market it to consumers. Please get in touch for more information.