Three launch UK's cheapest HTC Desire contract – free from £17/month
May 4th, 2010
Three have released the HTC Desire Android smartphone on a £17/month contract – and best of all, it's free.

T-Mobile £15/month deal expired… but here one for £18.75/month with more minutes…

Unfortunately, the T-Mobile HTC Desire £15/month tariff originally described here has now expired. However, Mobiles.co.uk is offering a free HTC Desire on the Orange network with 300 minutes, unlimited texts and 500MB internet for £25/month and 12 months half price. This works out as an effective price of £18.75/month.

Mobiles.co.uk is an online-only branch of the Carphone Warehouse. The version of the HTC Desire they sell is unbranded and unlocked for use on any network.
Huge HTC Desire "The One Plan" Tariff: Three are offering the HTC Desire on an essentially "unlimited everything" tariff. For £35/month, you'll get a huge 2000 cross-network minutes, 5000 3-to-3 minutes, 5000 texts and a healthy 1GB internet. There's also a 6 month Spotify Premium subscription included (worth £10/month). This costs the same as the "Internet Texter 900" plan so we strongly recommend opting for "The One Plan".
As with all of 3's tariffs, the tariffs come with free 3-to-3 calls, Skype calls, Windows Live Messenger, free voicemail and more.
The following HTC Desire tariffs are still available on 3:
If you're looking for a HTC Desire on another network, see our price comparison page.
Original Post follows…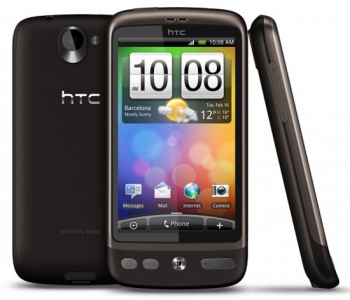 We've been keeping a close eye on HTC Desire tariffs over the last few weeks here at Ken's Tech Tips. The headline development today is that Three have released the HTC Desire for free on all of their tariffs ranging from £17/month to £33/month.
The new £17/month "Internet Talker 100" contract provides by far the cheapest way in the UK to obtain a HTC Desire and 3G internet access for 24 months. Over 24 months the "total cost of ownership" is £408 – less than the cost of buying a SIM-free HTC Desire outright (currently £425 on Amazon). The contract provides 100 minutes or texts (you can mix-and-match between minutes and texts) and 500MB internet. As well as that, you'll get 2 months Spotify Premium included (24 months on the top contract), free Skype calls, 3-to-3 calls and voicemail (standard for all customers on the 3 network).
For an extra fiver a month, you'll get unlimited texts and unlimited internet (with a fair usage of 500MB). We strongly recommend this upgrade if you regularly text.
This means it is possible to get 100 minutes, unlimited texts and 500MB internet for £22/month.
What's so special about the HTC Desire?
We've written in length about the HTC Desire in a previous article. In short, the key specifications are:
3.7-inch AMOLED touchscreen
Google's Android 2.1 mobile operating system – the most recent version and access to Android App Store
1GHz Snapdragon processor
HTC Sense interface which displays information from Facebook, Twitter, etc.
5 megapixel camera with autofocus, face detection, flash and geotagging
GPS antenna with Google Maps and free GPS navigation
Supports external microSD cards up to 32GB (4GB micro SD card included)
What tariffs are available?
The £17/month Three tariff has been removed for sale. However Mobiles.co.uk (a branch of the Carphone Warehouse) are offering a HTC Desire on Orange for £25/month with 300 minutes, unlimited texts and 500MB internet. You'll get 12 months at half price so the effective monthly cost is £18.75/month. An additional benefit of buying the HTC Desire through Mobiles.co.uk is that the phone is unlocked.
Three have 3 tariffs available. In order of price:
All tariffs include:
Unlimited 3-to-3 minutes
Unlimited Skype calls
Unlimited Windows Live Messenger
Unlimited Twitter
2 months free Spotify Premium or 6 months if you opt for "The One Plan" (worth £60).
All of the these tariffs are 24 months.
How does this compare to the other networks?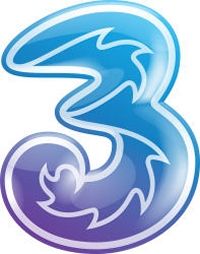 These are definitely some of the most competitive HTC Desire deals out on the market. For most people, the Three deals will probably be the best value as most networks only give out the HTC Desire for free on tariffs from £30/month or £35/month.
On the whole, we think 3 provides the best deal if you fall into one of the following categories:
you text a lot but you use less than 500 minutes per month
you rarely text and you use less than 900 minutes or texts per month
If it looks like you would exceed the airtime allowance on these tariffs (i.e. if you make 1200 minutes of calls per month), we would strongly recommend having a look at other networks such as T-Mobile's contract with 1200 minutes.
How do I get this deal?
Go to the 3 website.
Can I keep my existing number?
Yes, you need to request a PAC code from your existing network and then to provide this to Three.
About Ken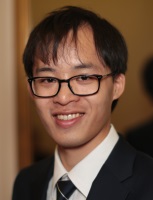 My passion is helping people to get the most out of their mobile phone. I've been blogging at Ken's Tech Tips since 2005.
Aside from writing about mobile technology, my interests are in software development, digital marketing and physics. Outside of the blog, I work with numerous technology companies helping them to explain their product and helping them to market it to consumers. Please get in touch for more information.