June 16th, 2015
ASDA Mobile is a low-cost Pay As You Go network from ASDA, the UK's second largest supermarket. It runs on the 2G & 3G networks from EE.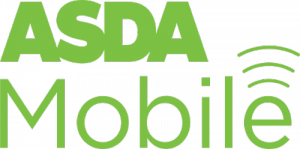 In the UK, ASDA Mobile is a low-cost Pay As You Go network with competitive rates for calling and texting. A key competitor of Tesco Mobile and Mobile By Sainsbury's, the network has a range of 30-day bundles starting from £5/month for 100 minutes, 2000 texts and 100MB of internet. For occasional users, a traditional Pay As You Go service is available on ASDA Mobile for 8p/minute, 4p/text and for 5p/MB of data.
ASDA Mobile is a SIM-only mobile network where you need to provide your own unlocked handset. The network has 99% 2G and 3G coverage across the UK. The coverage on ASDA Mobile is provided by EE but you won't get access to EE's 4G network.
In this article, we take an in-depth look at the ASDA Mobile service. We'll look at the price plans available on ASDA Mobile and we'll see how they compare to those on rival networks. We'll also look at how to use your existing handset on ASDA Mobile, the level of coverage to expect and how to keep your existing phone number.