July 20th, 2016
Tesco Mobile offers an Xtras application which gives you a £3/month discount for viewing adverts on your Android smartphone.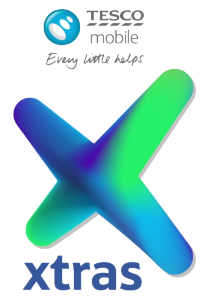 Tesco Mobile has launched a new Xtras application for customers using Tesco Mobile Pay Monthly and SIM-only. For customers with a compatible Android smartphone, it gives you a £3 monthly discount on your bill for viewing adverts on your smartphone. You'll also get 200MB of additional data which is supposed to cover data usage by the application.
Unfortunately, we believe the Xtras application is fairly intrusive and it will typically show you adverts about 60 times per day. It's also worth considering the privacy implications. For instance, your GPS location will be shared with the app and will be used to show you geographically-targeted adverts.
In this article, we'll review the Tesco Mobile Xtras application. We'll also look at the tariffs and smartphones you're able to use it with, and whether you can find an alternative deal with less hassle on other mobile networks.