July 21st, 2015
With a bundle, you're able to convert your Pay As You Go credit into a better value allowance of calls, texts and internet. We compare the UK's cheapest Pay As You Go bundles.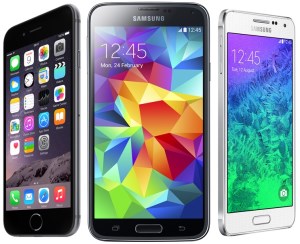 In the UK, we're spoilt for choice when it comes to Pay As You Go deals. At present, there are more than 40 tariffs you're able to choose from on 20 different mobile networks. The strong competition on Pay As You Go means the best value deals can now sometimes rival those found on Pay Monthly.
To get the best value from a Pay As You Go tariff, you'll normally need to convert your airtime into a 30-day bundle. Buying a bundle is a little bit like paying for your airtime in bulk. Instead of paying for usage on a per-minute, per-text and per-megabyte basis, you buy a bundle which lasts for 30 days and which comes with a certain amount of calls, texts and internet. For frequent mobile users, the overall cost of buying a bundle should be much lower than using traditional Pay As You Go.
At present, there is a wide range of Pay As You Go bundles to choose from in the UK. In this article, we compare the Pay As You Go bundles available on the market and we showcase some of the best value deals currently available.