December 10th, 2014
Microsoft's Lumia smartphones are some of the best value handsets available today. Previously known as Nokia Lumia, the devices run on Windows Phone 8.1 and start from either £64 SIM-free and unlocked or £49 on Pay As You Go.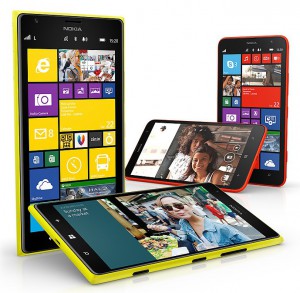 If you're looking for a low-cost smartphone, the Lumia line-up of handsets made by Microsoft and Nokia are hard to beat in terms of pricing and features.
Running on Windows Phone 8.1, the Lumia handsets are able to access more than 300,000 apps through the Windows Phone Store. They include big-name applications such as WhatsApp, Facebook, Skype, Instagram and Twitter. There's also a built-in virtual assistant known as Cortana which works in a similar way to Siri and Google Now.
Although the Lumia Windows Phone handsets aren't able to access quite as many apps as Android-based rivals (e.g. the Moto G and the Moto E) they have an easy-to-use interface which is both fast and effective.
In this article, we review the cheapest ways of buying a Lumia smartphone. We'll look at the Lumia 530, the Lumia 635 and the Lumia 735. For each of the three handsets, we'll find and review the cheapest deals available in the UK. Whether you're looking to buy the handsets SIM-free and unlocked, on a Pay As You Go tariff or on a Pay Monthly contract, we hope this guide will help you find the best deal.