September 10th, 2014
Customers on EE get 2-for-1 cinema tickets and pizza every Wednesday. The offer is open to customers on a Pay Monthly contract, Pay As You Go tariff or EE broadband tariff.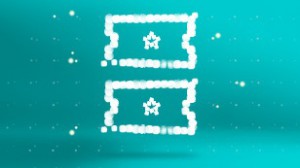 EE is currently offering 2-for-1 cinema tickets to customers every Wednesday. The 'EE Wednesdays' promotion is available to customers on both Pay Monthly and Pay As You Go tariffs. It replaces the 'Orange Wednesday' promotion which has been running in the UK since 2003. Until the end of September, the promotion also gives customers 2-for-1 at Pizza Express every Wednesday.
In this article, we review the EE Wednesdays offer. We'll discuss the tariffs which you can use EE Wednesdays on and we'll show you how to obtain an EE Wednesdays code. We'll look at participating cinema chains and where you're able to use the offer. Finally, we'll discuss switching over to EE and how you're able to keep your existing phone number.