March 8th, 2016
From March 2016, giffgaff is increasing their Pay As You Go prices to 15p/minute, 5p/text and 5p/MB. Additional minutes are also being removed from the £5 Hokey Cokey goodybag.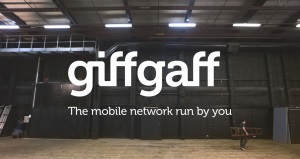 Through a post on their online community forums, giffgaff has announced an upcoming increase to their Pay As You Go pricing.
From the 23rd March 2016, giffgaff's current pricing (10p/minute, 6p/text and 20p/day for 20MB of internet) will be replaced with a new "simplified" tariff. Calls will cost 15p/minute, text messages will cost 5p each and accessing the mobile internet will cost 5p/MB. The impact will mainly be felt by light users who make occasional phone calls and by customers who occasionally use mobile data on their smartphone.
From the 23rd March, additional minutes will also be removed for all customers buying the £5 Hokey Cokey goodybag. At present, customers can earn additional minutes of calling for every minute they pick up an incoming phone call. After the changes, this will instead become a flat monthly allowance of 125 minutes, 500 texts and 100MB of data.