October 10th, 2013
From later this month, ASDA will transition their mobile customers to a new mobile network running on EE.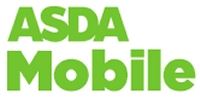 Since launching in 2007, ASDA's mobile service has run on Vodafone's infrastructure. Although ASDA customers received an ASDA branded-product, the underlying service was actually provided by Vodafone's mobile network (the technical term for this is a MVNO arrangement). The contract between ASDA and Vodafone ends in April of next year.
Going forward, ASDA has announced that their mobile service will switch from using Vodafone's network to using EE's mobile network. The new service will launch from later this month. Customers will receive a signal from EE's network instead of Vodafone's network. The signal is limited to 2G and 3G services (the same network is offered to customers on Orange and T-Mobile).
Customers on the old ASDA Mobile won't be moved over automatically. Instead, they'll need to transition over. This involves ordering a new SIM card and going through several processes to transfer your phone number. The old ASDA Mobile closes its doors on the 30th April 2014. From May 2014, only the new ASDA Mobile will be available for use.
This article reviews the new ASDA Mobile. We'll ask how the changes affect existing ASDA customers. We'll also discuss the several options that are open to transitioning customers.
Continue Reading »