O2's "Text and Call" PAYG tariff offers free texts and calls
January 25th, 2010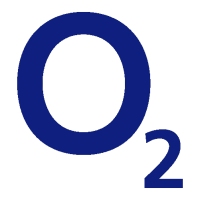 This deal has now expired. Please see our list of free Pay As You Go SIM cards for details on alternative tariffs.

In the past year, we've seen the mobile networks load us up with free calls, texts and internet access on PAYG tariffs. All of the major networks now offer some kind of freebie with their Pay As You Go tariff. Towards the end of last year, we began to see tariffs offering both texts and internet access: Three's 3Pay, O2's Text and Web and T-Mobile's Monthly Text and Internet Reward. It's rare for a network to offer both calls and texts for free (as they are the major cash cows) but O2's newly launched 'Text and Call' tariff does just that.
What does "Text and Call" offer?
When you top up, you'll get a free allowance that lasts for 30 days:
| Monthly Topup | Free allowance |
| --- | --- |
| £10 | 25 free minutes and 25 free texts for a month |
| £15 | 100 free minutes and 100 free texts for a month |
| £30 | 200 free minutes and 200 free texts for a month |
The minutes can be used for calling landlines or other networks.
The free allowance is given on top of your normal airtime credit.
Is it a good deal?

photo: doug88888
It depends on how you use your phone. The sweet-point in this tariff seems to be the £15 top-up which offers 100 free minutes and 100 free texts.
As calls to other networks typically cost 25p/minute so you could be saving up to £25 with the free minutes. However as calls to landlines and O2 mobiles typically cost just 5p/minute (but 25p/minute for the first 3 minutes each day), the cost savings could be significantly less than that.
The 100 free texts would normally cost £10.
There are certainly some good savings to be had with this tariff but if you text a lot then you could find yourself better off with a tariff which offers free texts.
How do I get it?
Update on 24th August 2010: Unfortunately O2 have now withdrawn this tariff from sale. See our guide to what other Pay As You Go deals are available.
What are the alternatives?
I am not aware of any other mainstream PAYG tariffs which offer both free calls and free texts. Three's 3Pay comes reasonably close: topping up will give you free 3-to-3 calls and free Skype calls. However, you can't use it for landlines and other networks like you can on O2's 'Text and Call' deal.
Other alternatives come in the form of PAYG tariffs which offer free texts or free data.
If you're using 'Text and Call' or you think you've found a better alternative, we'd love to hear from you. Drop us a comment below!
About Ken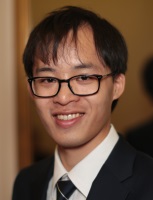 My passion is helping people to get the most out of their mobile phone. I've been blogging at Ken's Tech Tips since 2005.
Aside from writing about mobile technology, my interests are in software development, digital marketing and physics. Outside of the blog, I work with numerous technology companies helping them to explain their product and helping them to market it to consumers. Please get in touch for more information.