O2 Pay Monthly: Choosing between "The Basics", "The All Rounder" and "The Works" data tariffs
April 21st, 2011
O2 are the first UK network to ask customers to choose their smartphone data allowance. Customers are given a choice between "The Basics" (100MB/month), "The All Rounder" (500MB/month) and "The Works" (1GB/month).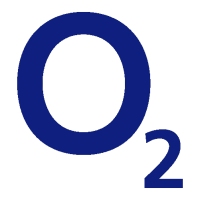 With O2's tariff revamp earlier this month, they're now asking customers to choose a "data allowance" or "data package" to go with their contracts. Customers signing up for a new Pay Monthly contract or a Simplicity SIM-only tariff are given the choice between "The Basics" (100MB/month), "The All Rounder" (500MB/month) and "The Works" (1GB/month). In this article, we outline the differences between each data package, discuss how much data you'll need and how to choose the right data package for you.
What data allowances can I choose from?
There are 3 data packages to choose from:
| Data Package | Monthly Cost | Data Allowance | Public Wi-Fi* | Picture Messages | Tethering |
| --- | --- | --- | --- | --- | --- |
| No data package | – | Pay Per Day (£1/day) | No | 0 | No |
| The Basics | £3/month | 100MB | No | 0 | Yes |
| The All Rounder | £6/month | 500MB | Unlimited* | 20 | Yes |
| The Works | £10/month | 1GB (1,000MB) | Unlimited* | 50 | Yes |
* Confusingly, the O2 website describes this as "UK Wi-Fi". You'll always be able to use your home wi-fi network regardless of whether you have a data tariff from your mobile operator. More accurately, this should refer to whether there is inclusive access to public wi-fi hotspots provided by "BT Openzone" and "The Cloud". A fair usage policy applies to downloads through these public wi-fi networks but O2 have not specified the fair usage policy on their website.
You'll be asked to select a data package when ordering your phone through O2. Confusingly, some tariffs are advertised with a price inclusive of data whereas others are advertised with a price which does not include data. For clarity, the price of 24 month Pay Monthly tariffs are as follows (choose your desired airtime allowance and desired data package):
Airtime
Data Package
Minutes
Texts
No Data
The Basics (100MB)
The All Rounder (500MB)
The Works (1GB)
50
250
£10.50
£13.50
£16.50
£20.50
100
500
£15.50
£18.50
£21.50
£25.50
300
Unlimited
£26.00
£29.00
£32.00
£36.00
600
Unlimited
£31.00
£34.00
£37.00
£41.00
900
Unlimited
£36.00
£39.00
£42.00
£46.00
1200
Unlimited
£41.00
£44.00
£47.00
£51.00
Unlimited
Unlimited
£57.00
£60.00
£63.00
£67.00
For 12 month contracts (upgrading customers only) and 18 month contracts, add £5/month to the price. For Simplicity SIM-only tariffs, subtract roughly £15/month.
More information on the data packages can be found on the O2 website.
What activities will consume data?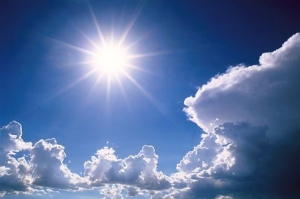 Making phone calls and sending text messages will not consume data. However, most other activities and applications on a modern smartphone will. This includes browsing the web, reading and sending e-mails, browsing Facebook and Twitter, sharing photos, downloading applications, downloading music, listening to online radio and watching videos on YouTube. Some smartphone applications will also consume data in the background even when you are not actively using it: for example a weather widget may use the data connection to download the latest forecast at regular intervals.
Which data tariff is the most appropriate for me?

On the whole, the average smartphone user downloads about 250MB each month so the best package for most people is The All Rounder (500MB download allowance). There are some exceptions though: if you will primarily be using your smartphone at home where you've got a wi-fi network, it may be possible to get by with The Basics (100MB download allowance). You'd save £3/month by downgrading to The Basics.
If you're a heavy data user, The Works (1GB download allowance) could be more suitable for you. That said, heavy data users might want to look at Three's "The One Plan" which has all-you-can-eat data starting from £25/month.
What do these data allowances actually correspond to in terms of real-world usage?
The download allowances for each data tariffs corresponds to the following:
| | The Basics (100MB) | The All Rounder (500MB) | The Works (1GB) |
| --- | --- | --- | --- |
| Basic webpages (mainly text) | 1,000 | 5,000 | 10,000 |
| Rich webpages (with multimedia, e.g. BBC) | 300 | 1,500 | 3,000 |
| Basic e-mails | 100,000 | 500,000 | 1,000,000 |
| Rich e-mails (with attachments) | 200 | 1,000 | 2,000 |
| Downloading/streaming music | 20 songs | 100 songs | 200 songs |
| Downloading/streaming video | 0.2 hours | 1.0 hours | 2.0 hours |
| Listening to online radio | 2 hours | 8 hours | 17 hours |
Source of estimates: O2 [1, 2]. Online radio calculation assumes 128kbps bitrate.
Note that we've listed what these download allowances correspond to i.e. this is not a shopping list of what you can do with your download allowance. In other words, viewing 5000 web pages or 1 hour of video would uses up the entirety of a 500MB allowance (a 500MB allowance does not allow you to do both in the same month). Realistically, you'll do a bit of everything in a month and each activity would contribute towards your data usage.
We've got a detailed guide & FAQs on mobile download allowances and what they really mean.
How can I check how much data I'm current using?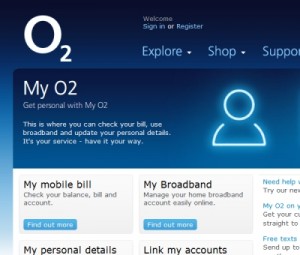 If you're currently an O2 customer, log in to the My O2 website. The "My O2" website will show you how much data you've used since your last billing date (usage information may be delayed by up to 24 hours).
Alternatively, you could see if your phone keeps track of how much data you use. iPhone users can find their data usage stats under in the menu under Settings > General > Usage. Meanwhile, Android users should download the "3G Watchdog" application from Android Market.
Note that data usage depends heavily on your phone: if you're getting a new phone your past data usage is not necessarily a good guide to future data usage.
Can I change my data package during the course of the contract?
Yes. You'll be able to change your data package once a month by contacting O2 Customer Services. For this reason, we'd recommend starting on "The All Rounder" before reviewing your data usage after a few months. If you're consistently using less than 100MB, there may be savings to be had by switching down to "The Basics".
Note that whilst it's possible to change your data part of your contract, it isn't always possible to change the airtime part (i.e. the minutes and the texts part).
Where can I get an O2 Pay Monthly contract?
O2 are offering their Pay Monthly and Simplicity SIM-only tariffs through the O2 website.
About Ken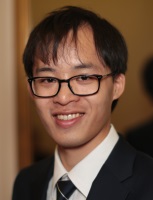 My passion is helping people to get the most out of their mobile phone. I've been blogging at Ken's Tech Tips since 2005.
Aside from writing about mobile technology, my interests are in software development, digital marketing and physics. Outside of the blog, I work with numerous technology companies helping them to explain their product and helping them to market it to consumers. Please get in touch for more information.