O2 launches 'O2 Travel' roaming package: 25MB data in Europe for £2/day
May 16th, 2012
O2 have announced their new 'O2 Travel' roaming package for holidaymakers visiting the EU. Available from July, it'll cost £2/day to use your smartphone abroad up to 25MB/day.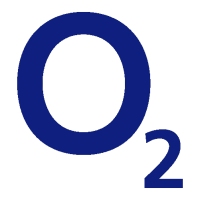 Using your smartphone abroad can normally be fairly expensive with costs of up to £10/MB when using your smartphone abroad. From the 1st of July 2012, O2 are introducing a new roaming package for Pay Monthly and Pay As You Go customers who are holidaying in the EU. The 'O2 Travel' package allows you to use your smartphone abroad for £1.99/day which gives you up to 25MB of data. You'll also be able to use your inclusive minutes for making and receiving calls with a connection fee of 50p per call.
What is the 'O2 Travel' package?
O2 Travel is a roaming package which will be available to all O2 customers (including Pay Monthly, Pay As You Go & Business customers) from 1st July 2012. When visiting another EU country, call charges will be as follows:
| | Pay Monthly with 'O2 Travel' | Pay As You Go with 'O2 Travel' |
| --- | --- | --- |
| Making calls | 50p connection charge + minutes from inclusive allowance | 29p/min |
| Receiving calls | 50p connection charge | 8p/min |
| Using data | £1.99/day for 25MB | £1.99/day for 25MB |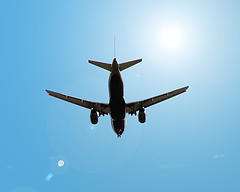 This should deliver some significant savings to O2 customers who currently need to pay 35p/minute to make calls, 11p/minute to receive calls and £3.07/MB for data in Europe. With the typical smartphone user consuming around 10MB of data each day, 'O2 Travel' provides a generous 25MB data allowance which should be sufficient for most users and finally makes it affordable to use your smartphone in Europe. There are no changes to the cost of calls, texts or data when outside of the EU.
'O2 Travel' follows in the footsteps of Vodafone's Passport plan. Vodafone Passport (see our review) allows Vodafone customers who are visiting the EU, Australia or New Zealand to use their inclusive minutes when abroad with a 75p connection charge per call. Visitors to Europe will also benefit from the Vodafone 'Data Traveller' plan which also offers 25MB of data for £2/day.
What does 25MB data actually mean?
The average smartphone user consumes around 10MB of data every day but it can vary substantially depending on your usage patterns. As a rough estimate, 25MB approximately corresponds to:
| | 25MB corresponds to… |
| --- | --- |
| Basic webpages (mainly text) | 250 |
| Rich webpages (with multimedia, e.g. BBC) | 75 |
| Basic e-mails | 25,000 |
| Rich e-mails (with attachments) | 50 |
| Downloading/streaming music | 5 songs |
| Downloading/streaming video | 15 minutes |
| Skype voice call | 45 minutes |
| Skype video call | 6 minutes |
| Listening to online radio | 24 minutes |
| Downloading/updating apps | 4 apps |
Source of estimates: O2 [1, 2]. Our testing found a Skype mobile voice call consumes around 0.55MB/minute (70kbps). Skype video call uses 4MB/minute (500kbps). Online radio calculation assumes 128kbps bitrate. Average size of app is 6.1MB (based on top 20 free Android apps).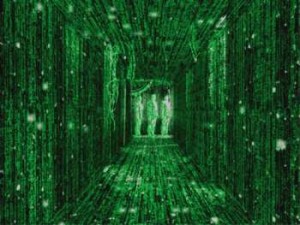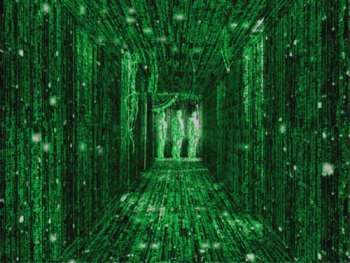 Please bear in mind that your data usage may differ from normal when on holiday. For example, you may find that it is lower than normal as you are no longer picking up and reading work e-mail. Alternatively, you may find that data consumption increases if you are regularly sharing photos with friends at home or uploading them to Facebook. Whilst a 25MB daily download allowance should be sufficient for web browsing, e-mail and instant messaging, it is unlikely to go very far if you are downloading music or watching YouTube videos.
See our full guide to download limits for more information about the meaning of megabytes and for details on how to measure your data consumption.
How much do other mobile operators charge abroad?
The cost of using your smartphone abroad will vary significantly depending on whether you're visiting a country inside the EU or a country outside of the EU (where charges tend to be much higher). The cost also varies by mobile operator and their local roaming arrangements. We recommend referring to your mobile operator's website for a full up-to-date price guide:
Before leaving the UK, we also recommend checking out our best practice guide for using your phone abroad. Despite the recent price reductions for using your smartphone abroad, it may still be cheaper to buy a SIM card locally in your destination country especially if you're there for more than a week.
Will other mobile operators also be reducing their roaming prices?
As of 1st July 2012, the European Union is imposing caps on the cost of data when abroad in the EU. These caps will place a limit on how much mobile operators are allowed to charge us for using our smartphones abroad within the EU. The maximum price caps are to be set as follows:
€0.29/minute (23p/minute) to make an outgoing call
€0.08/minute (6p/minute) to receive a call
€0.09 (7p/minute) to send a text message
€0.70/MB (56p/MB) when using your smartphone abroad
It's great news for holidaymakers and it's widely expected that other mobile operators will follow in O2's footsteps in the coming months by announcing lower prices for using your smartphone in the EU.
* All prices are excluding VAT and exchange rates between the euro and sterling may fluctuate.
What can I find out more about using my smartphone abroad?
We've got a complete guide to using your mobile phone abroad and the data roaming tariffs that are available to cut your costs.
Where can I find out more about the 'O2 Travel' plan?
You can find about more about 'O2 Travel' on O2's website or their official press release.
About Ken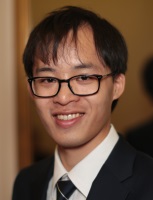 My passion is helping people to get the most out of their mobile phone. I've been blogging at Ken's Tech Tips since 2005.
Aside from writing about mobile technology, my interests are in software development, digital marketing and physics. Outside of the blog, I work with numerous technology companies helping them to explain their product and helping them to market it to consumers. Please get in touch for more information.