Using Your Mobile Phone Abroad: Everything You Need To Know
February 26th, 2013
Everything you need to know before taking your mobile phone abroad – the costs, the pitfalls and the loopholes.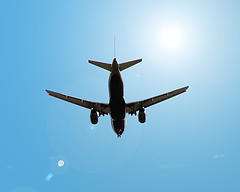 Every year, an increasing number of us are travelling abroad. Whether you're travelling for business or for pleasure, your mobile phone can be an essential tool for staying in touch, finding your way around and researching local destinations.
In this article, we present our guide to everything that you need to know about using your phone abroad.
1. Roaming: Cost of Calls & Texts
When you're abroad with your UK SIM card, you should expect to pay more for making phone calls and for sending text messages than you'd normally pay in the UK. You won't be able to use your inclusive minutes or texts either: instead you'll need to pay for each phone call and for each text message that you send. You'll also need to pay to receive phone calls.
The amount that is charged varies slightly depending on your mobile operator but it's normally much lower if you're travelling within the European Union. This is because roaming charges within the EU are capped. A list of EU countries where the lower prices are enforced can be found here. If you're roaming outside of the EU, expect to pay up to £1.50/minute for phone calls and up to 50p per text message.
Typical roaming charges are as follows:
| Activity | Roaming within the EU | Roaming outside the EU |
| --- | --- | --- |
| Making phone calls | 25p/minute | £1.50/minute |
| Receiving phone calls | 7p/minute | £1.00/minute |
| Sending Text Messages | 8p per message | 50p per message |
| Receiving Text Messages | Free | Free |
Costs for people calling you. There are no extra charges for the person who calls you or sends you a text message. Providing that you're using a UK-based SIM card, your friends and family will continue to pay the standard rate when calling or texting you. All roaming charges are incurred by the person who goes abroad (hence the additional charge for receiving a phone call).
Voicemail. You should also be aware that there are charges for receiving and picking up voicemails whilst abroad. You should disable voicemail before leaving the country to avoid these charges. See point 7 below for more information.
Full Price Guide. Consult the following pages for full details on how much your network charges: Three, O2, Orange, T-Mobile and Vodafone.
2. Roaming: Cost of Smartphone Data (3G)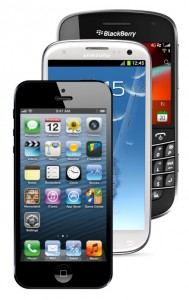 The costs really begin to add up if you use data when roaming abroad. Data is consumed by most applications on a smartphone and is charged on a "per megabyte" basis. Examples of things that use data include reading your e-mails, using instant messaging apps such as BBM and WhatsApp and viewing maps. For an indication of the amount of data consumed by different activities, see our guide to download limits.
The typical rates for data roaming are 69p/MB within the EU and approximately £8/MB outside the EU. The average smartphone user consumes about 10MB per day so this would correspond to £7/day in Europe and £80/day outside the EU. Thankfully, bundles are available to reduce the cost of using your smartphone in Europe and operators are required to notify you if your data roaming bill reaches £50. This can help you to avoid unexpected charges.
| Data | Roaming within the EU | Roaming outside the EU |
| --- | --- | --- |
| Using Smartphone Data | 46p/MB | Approx. £8/MB |
| Approx. Daily Charge | £2/day with EU data bundle | Approx. £80 |
| Data Roaming Cap | £50 | £50 |
Bundles for Cheap Data in Europe
Main article: Best SIM cards for roaming in Europe
If you're travelling within the EU, the best thing to do is to grab an EU data roaming bundle. For less than £2/day, a roaming data bundle will allow you to consume up to 25MB of data on your smartphone. This should easily be enough for staying in touch with your friends, researching destinations and using mapping applications.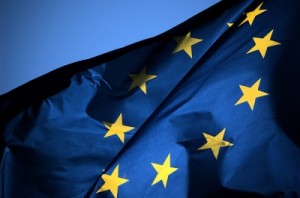 Our top pick is the Vodafone Data Traveller bundle. This is available on Vodafone's Pay As You Go tariff. For £2 per day, you'll get 25MB of data to use across Europe.
To get started with Data Traveller, simply order a free Vodafone Pay As You Go SIM card and top-up by £10. This will allow you to use your smartphone in Europe for 5 days. As it isn't linked to your normal mobile phone contract, you don't need to worry about a surprise bill when you arrive home.
Order Vodafone Pay As You Go SIM card (Free) »
Other top picks include O2 Travel (£1.99/day for 15MB of data).
For a full review of data offerings in Europe, see our guide to the best SIM cards for data roaming in Europe.
How to Disable Roaming Data
To avoid the high costs of roaming data when travelling outside the EU, we strongly recommend turning off data roaming on your handset. Follow the instructions for your device:
iPhone: Navigate to Settings > General > Mobile Data > Data Roaming and select Off.
Android: Navigate to Settings > Wireless & networks > Mobile networks and un-tick the 'Data roaming' box.
BlackBerry: Navigate to Device Options > Mobile Network > Data Services and select 'Off whilst roaming'. Press the menu button followed by "Save".
Windows Phone: In the Applications list, navigate to Settings > Mobile > Data roaming and select 'Don't roam'.
You can access the internet for free using wi-fi hotspots whilst abroad. This won't appear on your phone bill but the owner of the wi-fi hotspot could levy their own charges. See point 5 for more information.
3. Buying a SIM Card When Abroad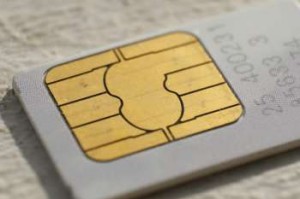 Depending on the length of your trip, it can sometimes be substantially cheaper to buy a SIM card in your country of travel. This would be a Pay As You Go SIM card that slots into the back of your handset giving you the same calling rates as local residents of that country. For people who want to use data on their smartphone outside the EU, this is particularly important.
Before you can use a foreign SIM card, you'll need to make sure that your phone is unlocked for use on other networks. Your handset may already be unlocked, otherwise you may need to pay up to £20 to unlock it. We've got a step-by-step guides for unlocking your iPhone, your Galaxy S3, your Galaxy S2 or your BlackBerry smartphone.
The following table shows the savings that could be expected from buying a SIM card in your country of travel. Whilst the cost of calling and texting can vary substantially on SIM cards from different countries, it's almost guaranteed to be cheaper than using your UK SIM card. This is particularly the case if you plan on using 3G data.
| Activity | Using Your UK SIM (Roaming, Outside EU) | Using Local SIM |
| --- | --- | --- |
| Making phone calls | £1.50/minute | 20p per minute |
| Receiving phone calls | £1.00/minute | Free |
| Sending Text Messages | 50p per message | 10p per message |
| Using Smartphone Data | £8 per MB (approx £80/day) | < £10 per month |
| Minimum Charge | None | ~£10 (minimum top-up) |
For travel within the EU, roaming costs are substantially lower (see above). Rather than buying a SIM card in the country of travel, we recommend using a specialist SIM card from the UK instead.
In the UK, it's possible to obtain a SIM card without ID. However, this is not the case in all countries. For security reasons, many countries require proof of identity in order to obtain a SIM card. Your passport will usually suffice for this. We recommend checking local regulations before you leave home and taking your passport to the mobile phone store.
Finally, when obtaining a SIM card abroad, make sure you obtain the right type of SIM card. Mobile phones use one of three SIM card types: Standard SIM, Micro SIM and Nano SIM. You will need to choose the size that is appropriate for your phone. To find out which one you need, see our in-depth guide to SIM card types.


There are three different types of SIM cards. From left to right: Standard SIM, Micro SIM and Nano SIM. You'll need to get the right one for your device. Figure adapted from Wikipedia (CC-licensed).
4. Network Compatibility
As almost all countries now use GSM-based mobile networks, a handset purchased in the UK should work universally across the world.
There are a couple of countries that have non-GSM based mobile networks. Non-GSM networks include Sprint (USA), Verizon (USA), China Telecom (China), PCCW (Hong Kong) and LG U+ (South Korea). You won't be able to use a UK handset on these networks but your handset should automatically pick up a GSM-based alternative instead.
A full list of GSM-based mobile networks can be found on the GSMA's Mobile World Live website.
5. Wi-Fi Networks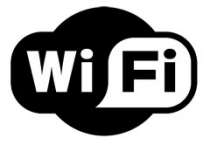 When travelling abroad, your mobile operator won't charge you for using a public wi-fi hotspot. You can often get online for free by making use of wi-fi networks in hotels, restaurants, coffee shops, train stations and airports. This can be combined with a voice-over-IP application such as Skype for cheap phone calls to home.
Please note that most public wi-fi hotspots are unencrypted. Any information that is transferred over the network can potentially be intercepted and read by other people. For this reason, you should avoid activities such as online banking on a public wi-fi network. You should also refrain from transmitting personal data or logging in to websites that do not use SSL encryption.
6. Calling Home
If you're calling home, you can save substantially by asking your friends and family to call you instead. This is because the cost of receiving a phone call whilst abroad is much less than the cost of initiating a phone call. For a 10 minute phone call, you can save £2.10 within the EU and £5 outside the EU simply by asking them to call you back.
| Activity | Within the EU | Outside the EU |
| --- | --- | --- |
| Making phone calls | 25p/minute | £1.50/minute |
| Receiving phone calls | 7p/minute | £1.00/minute |
| Saving from receiving call | 18p/minute | 50p/minute |
Remember, even when you're abroad, your friends and family will pay the standard rate to call you on your UK number. Any friends with a mobile phone contract can use their inclusive minutes to call you. The only difference is that you'll pay an extra fee to receive the call.
Saving Money by using Skype over Wi-Fi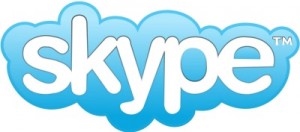 A cheaper way of calling home is to use a voice-over-IP application such as Skype. You'll need the Skype application installed on your smartphone and you'll need access to a wi-fi network.
Using Skype, calls to UK landline numbers cost less than 2p per minute. For calls to UK mobile numbers, expect to pay around 18p per minute. BT landline customers can alternatively use the BT SmartTalk application for a similar purpose with the added benefit of being able to use your landline minutes.
Skype Calling Over 3G
If you don't have access to a wi-fi network, it may be possible to make a Skype call over a 3G connection. A Skype voice call consumes approximately 0.55MB of data per minute. If you were to roam on your UK SIM card, the data charges would be approximately 25p/minute within the EU and £4.40/minute outside the EU. This means that Skype calling on a roaming data connection is more expensive than making a standard phone call. If you have a SIM card purchased locally or if you've got a EU data roaming bundle, Skype calling over 3G can be a more realistic option.
Note that some mobile operators block the use of Skype on 3G. Skype calls are not always possible over 3G due to bandwidth limitations.
7. Voicemail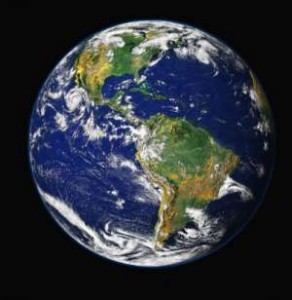 If you reject a phone call or you don't answer a call, it'll normally be diverted to voicemail. This can be problematic when travelling abroad: on some networks the call will be diverted to voicemail at international calling rates. This means you'll need to pay to receive a voicemail message and you'll need to pay again to listen to it.
The best way of avoiding voicemail charges whilst roaming is to turn it off. Call the following phone number to disable voicemail for your account:
| Network | Disabling Voicemail | Re-enabling Voicemail |
| --- | --- | --- |
| Three | 333 | 333 |
| O2 | 1760 (automated) | 1750 (automated) |
| Orange | 150 | 150 |
| T-Mobile | 150 | 150 |
| Vodafone | 1210 (automated) | 1211 (automated) |
Rather than your friends and family leaving you a voicemail message, you could advise them to send you a text message instead. They will pay the standard UK text message rate when texting you (normally free on most contracts) and you won't pay a single penny to receiving the message. You'll only pay to respond to it.
When you return to the UK, be sure to follow the instructions above to re-enable your voicemail.
8. Instant Messages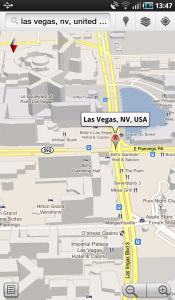 One way to save money on text messages whilst abroad is to use instant messaging applications such as BBM (BlackBerry Messenger), WhatsApp and ChatOn. These applications require a working data connection and the data costs are usually lower than text message costs. You'll need to enable data however, and if you're roaming then other applications could quickly mount up a big bill.
If you choose to use an instant messaging application, you should set it up whilst you're still at home with your UK-based SIM card. Even if you decide to use a different SIM card abroad, the application will remain registered to your UK-based phone number and you can continue to send messages from that number.
9. Maps
Maps and GPS can be incredibly helpful when your abroad. They'll help you to get from A-to-B in a new city and to find local restaurants and attractions. Whilst smartphones can be great tools for browsing maps, you'll normally need a working data connection to use them. One way of avoiding this is to download the maps for the place that you're visiting before you leave home.
If you've got Google Maps for Android, load up the map for the region or the city that you're visiting. Tap the menu button on your device followed by the 'Make available offline' option. This will save a copy of the map on your handset. With an offline version of the map available, a working data connection will no longer be needed. Note that you'll still need a working data connection for search, navigation and transit directions.
10. Useful Applications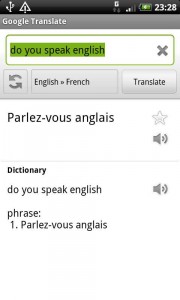 There are a whole range of applications that can be useful when travelling. Some recommended applications and resources include:
Google Translate. The free Google Translate application for iPhone and Android can help you to break down language barriers. Supporting translations between 65 languages, the application also features voice recognition and optical character recognition. This should help you to converse with local people and to read signs and restaurant menus in another language. Google Translate requires a working data connection.
Touchnote. Touchnote is an application for iPhone and Android that allows you to send custom personal and printed postcards. You can upload a photo that is taken on your smartphone and they'll print it on a postcard and deliver it for £1.49. A great alternative to the time-consuming task of finding a post office and buying stamps locally.
Tripadvisor. Tripadvisor have a range of free travel guides for Android. The applications feature restaurant reviews, a list of popular tourist attractions and example travel itineraries. The applications do not require a working data connection but you'll need to download the database to your handset before you leave home.
FCO website. Whilst it isn't an application, a website that all travellers should utilise is that of the Foreign & Commonwealth Office. They host the UK Government's official travel advice for countries around the world, including information pertaining to health, safety and local laws. It's always worth checking the FCO website before your travels to ensure that you can have a safe and an enjoyable trip.
After all that, we hope you have a great trip and pleasant travels!
About Ken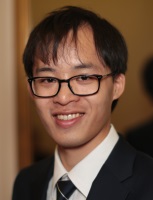 I'm a freelance writer specialising in mobile technology. I've been blogging at Ken's Tech Tips since 2005 with the aim of demystifying mobile technology for the rest of us.
Before writing about mobile technology, my background was in space & atmospheric physics. I have also worked in software development. Nowadays, I help companies to explain mobile technology to their customers. Please check out my portfolio or get in touch for more information. I'm also on Google+.