SMARTY Mobile is offering 60GB data for £10 with no contract & no credit check. You'll also get no annual price rises & 5G at no extra cost.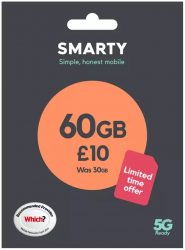 In the UK, SMARTY Mobile is currently offering a massive 60GB of data for £10 per month. Available on a one-month rolling plan with no contract and no credit check, you'll get access to 99% population coverage from Three.
Customers on SMARTY Mobile customers will also get 5G at no extra cost, along with the promise of no annual price rises and inclusive EU roaming (up to 12GB per month).
In this article, we'll look at SMARTY's 60GB plan, including what you're able to do with it and the features you'll get included. We'll also look at SMARTY's mobile network coverage and how you can keep your current phone number when you switch to SMARTY Mobile.
SMARTY Mobile 60GB Plan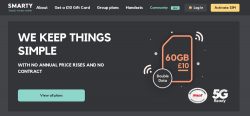 In the UK, SMARTY Mobile is a popular network that offers flexible one-month rolling SIM cards with no need for a contract or credit check.
As a special offer that's running until the 9th May 2023, SMARTY is offering double data on their £10 per month plan. This means you can get a massive 60GB data with unlimited minutes and unlimited texts for only £10. You can also get 5G at no extra cost if you're using a 5G-ready phone.
Network
Minutes
Texts
Data
Monthly
Cost

Unlimited

Unlimited

60GB

£10.00
This 60GB data plan should include more than enough data for the vast majority of smartphone users in the UK.
How much is 60GB data?
At present, the average UK smartphone user consumes around 6-7GB data per month. Therefore, even if you're a heavy data user, this 60GB plan should give you enough of a buffer so that you won't need to worry about your usage. For instance, your 60GB data allowance will allow you to browse the web non-stop. Alternatively, you can stream around 12,000 songs or 120 hours of standard-definition video from the internet (25 hours if you're watching in HD quality).
As an alternative to the 60GB data plan, you can also consider SMARTY's other SIM-only plans which start from just £5 per month:
Network
Minutes
Texts
Data
Monthly
Cost

Unlimited

Unlimited

4GB

£5.00

Unlimited

Unlimited

12GB

£7.00

Unlimited

Unlimited

60GB

£10.00

Unlimited

Unlimited

Unlimited

£16.00
For instance, you can get 12GB data for £7 which is a good alternative if you don't need quite as much data. SMARTY also offers an unlimited data plan for £16 per month.
SMARTY Mobile Features
No Contract & No Credit Check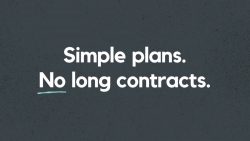 On SMARTY, your 60GB data plan is available on a one-month rolling basis with no contract and no credit check required. This gives you lots of flexibility to change or cancel your plan at any time. Your monthly bill will also be capped by default so you won't be able to run up unexpected charges by mistake.
If you'd like to make some out-of-allowance calls or if you'd like to travel outside the EU, you can top-up your SMARTY account with Pay As You Go credit.
No Annual Price Rises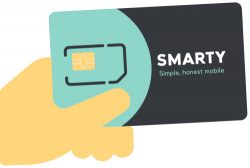 In the UK, most mobile networks have an annual price increase built-in to their plan. This price rise can sometimes be as much as 3.9% above the rate of inflation. This means you're likely to see a price rise of about 13% on many other rival mobile networks this year.
In contrast, SMARTY doesn't have any annual price rises built-in to their plan. They've also pledged "not to introduce annual mid-contract price rises".
Inclusive EU Roaming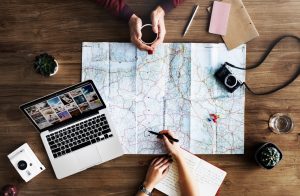 If you're travelling to one of 34 European destinations, you'll be able to use your SMARTY plan allowances at no extra cost when you're abroad. This includes your unlimited minutes, unlimited texts and up to 12GB data per month.
If you're travelling to another destination that's further afield, you'll need to top-up your account with a cash add-on before you depart. You'll then pay SMARTY's international roaming rates.
Network & Coverage
3G & 4G Coverage From Three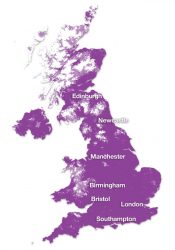 On SMARTY, you'll have access to 99.5% outdoor population coverage. This is powered by Three's 3G and 4G networks, meaning you'll get the same coverage as customers on Three. In recent years, SMARTY has been upgrading their 4G service with technology such as 4G+ so you'll often be able to get download speeds of more than 20Mbps on 4G.
To double-check the coverage that's available in your area, enter your postcode on SMARTY's online coverage map:
Check SMARTY Coverage Map (smarty.co.uk) →
If you're using a compatible mobile phone, you'll also have access to Wi-Fi Calling and 4G Calling on SMARTY. This will allow you to make better-quality HD phone calls. You'll also be able to call in more places (i.e. wherever you have a wi-fi connection).
5G Coverage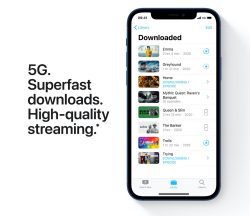 If you're using a 5G-ready phone, you'll now be able to access SMARTY's 5G network in more than 500 UK towns and cities. In total, SMARTY's 5G network covers more than 56% of the UK's population.
On 5G, you'll get an average download speed of more than 200Mbps (around 5-10 times faster than 4G). You'll also benefit from more network capacity and lower amounts of latency. This should you give a better overall experience.
You can see whether 5G coverage is available in your area by entering your postcode on this page.
You can also read our in-depth guide to SMARTY's mobile network coverage.
Tethering & Personal Hotspot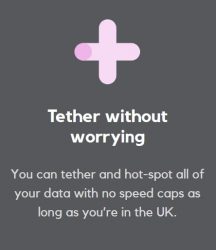 Tethering or personal hotspot refers to the process of sharing your smartphone's internet connection with another device (e.g. with your laptop or tablet). It's a convenient way to get mobile broadband on your other devices, allowing you to get connected without the need to look for public wi-fi hotspots.
On SMARTY's 60GB data plan, you'll be able to "tether and hot-spot all of your data with no speed caps as long as you're in the UK". This can be a good way of using up your additional data if you don't normally use the entirety of your 60GB data allowance every month.
Keeping Your Phone Number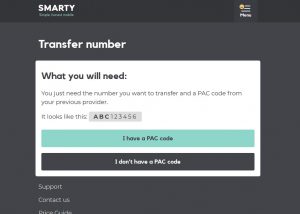 If you're switching from another mobile network to SMARTY, it's easy keeping your current phone number.
Start by ordering your 60GB SIM card from SMARTY's website. This is only available until the 9th May 2023. The SIM card will initially have a temporary phone number assigned to it, allowing you to test out SMARTY's service before you move your phone number to it.
Once you're happy to move your phone number over, you can request a PAC Code from your old network. This is available through your mobile network's website or app, or by texting PAC to 65075. You can then submit the PAC Code to SMARTY through your online dashboard. Once you've done that, your phone number transfer will normally be scheduled for the next working day.
For step-by-step instructions on how to move your phone number to SMARTY, please select your current mobile network from the drop-down menu below:
PAC Code Finder: Transfer Your Phone Number to Smarty
For more information, you can read our in-depth guide on transferring your mobile phone number.
More Information
For more information about SMARTY Mobile's 60GB data plan, see the official SMARTY website.