Having the right mobile phone and SIM card will help you to save money. Discover our top money saving tips & applications.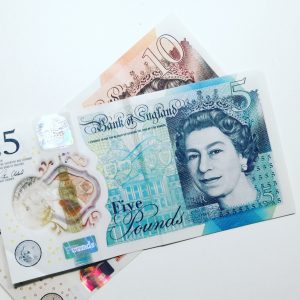 You can save a lot of money by having the right mobile phone and SIM card for your usage. Some of the top things to think about include getting a SIM-only deal and buying your mobile phone on a SIM-free and unlocked basis. You can also save some money by using your mobile phone instead of a landline, and by installing some of the top money saving smartphone applications.
In this article, we'll share our top tips on how you can save money using your mobile phone.
SIM-Only Deals VS 24 Month Contracts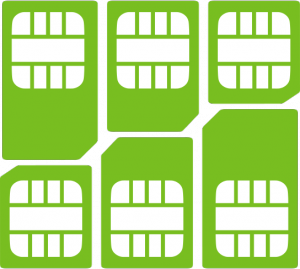 Historically, many people in the UK have bought their smartphones on a 24-month contract. With this, you're often paying in the region of £40 to £50 per month for some airtime, along with a new mobile phone at a discounted upfront price.
A much cheaper way of using your mobile phone is on a SIM-only basis instead of a Pay Monthly contract. Here, you can get a SIM card for your mobile phone from as little as £5 or £10 per month with inclusive minutes, texts and mobile data. You'll need to provide a handset on which to use the SIM card (this can either be your existing mobile phone, or it can be a handset from a friend or family member, or one that you've purchased SIM-free).
For a flexible SIM-only deal not requiring any credit checks, we'd recommend one of the following deals from ASDA Mobile:
Network
Minutes
Texts
Data
Monthly
Cost

Unlimited

Unlimited

3GB

£5.00

Unlimited

Unlimited

5GB

£7.00

Unlimited

Unlimited

12GB

£10.00

Unlimited

Unlimited

25GB

£15.00

Unlimited

Unlimited

Unlimited

£20.00

Unlimited

Unlimited

50GB

£20.00

Unlimited

Unlimited

Unlimited

£22.00

Unlimited

Unlimited

Unlimited

£24.00
ASDA Mobile offers 2G, 3G and 4G coverage from the EE network.
Order ASDA Mobile SIM Card (Free) →
When choosing a SIM-only deal, it's important to make sure you choose a plan with the right amount of data. The average mobile phone user consumes something like 3GB of data per month, though this can vary depending on what you use your mobile phone for. There's no point in choosing a more expensive plan with lots of data you won't actually use (e.g. a 100GB or unlimited data plan is overkill for the majority of users).
Buy Your Mobile Phone SIM-Free

If you're buying a new mobile phone, it's worth thinking about buying it on a SIM-free basis. This will normally work out to be a lot cheaper than buying your mobile phone on a 24-month contract. You'll also get a wider selection of handsets to choose from, including those from smaller manufacturers, along with refurbished and second-hand devices.
A SIM-free handset will be unlocked for use on any mobile network, with prices ranging from about £20 up to £1,000. A flagship device like the Galaxy S10 will cost you about £800. However, in our opinion, you can get a very good handset for around £200 which has most of the important specifications (have a look at the Moto G or some of the Honor-made devices).
You can combine a SIM-free handset with the SIM card of your choice.
If you're upgrading to a newer mobile phone, you can also give your old mobile phone to a friend or family member. Alternatively, it might be possible to get some money back for your old handset by recycling it or selling it.
Replace Your Landline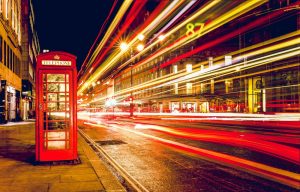 As a habit that's been formed over many years, many people still use their landline connections to make or receive phone calls.
Nowadays, with the low cost of using a mobile phone SIM card, it's likely you'll save money by using your mobile phone instead of a landline. For instance, a Pay As You Go SIM card costing around £10/month will include a large allowance of minutes for calling.
Contrast this with a landline where you'll pay at least £11.99/month for line rental, with no minutes being included within this.
In some cases, you'll still need to keep your landline for your home broadband connection, but it's becoming increasingly possible to replace this with a 4G-based mobile broadband connection. If you're able to do this, it may be possible to cancel your landline connection entirely.
Top Money Saving Applications
Once you've chosen the right mobile phone and SIM card for you, there are lots of additional ways that your mobile phone can help you to save money. In our opinion, the following applications are well worth a look:
Banking & Finance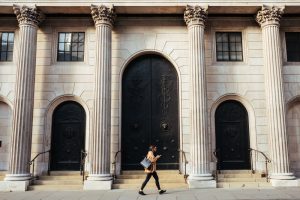 The first step to saving money is knowing exactly how you use it and how you spend it at the moment. For this reason, it's well worth downloading your bank's official mobile app as this will make it easy to see how much money you have left in your account. You'll also be able to see where you've recently spent money, how much you've spent, etc.
The quality of bank mobile applications can still be a little hit and miss. Some of them are fairly basic and will only allow you to see your account balance and past transactions. Others are a little more sophisticated and have instant spending notifications, categorisation and a map of where you've spent your money. Some of the best and most advanced applications are from challenger banks such as Monzo, Starling and Revolut. However, most people are probably unlikely to change their bank just for a better application.
With the advent of open banking, a new breed of mobile application is appearing on the market which can aggregate the information across your multiple bank accounts. You can connect an application like Money Dashboard to all of your bank accounts for insight on how much you're spending. You can also use the application to track your progress against financial goals (e.g. buying a house, paying off debt, growing your savings, going on holiday, etc).
Food & Drink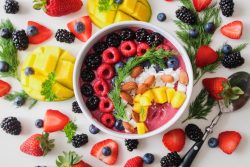 Spending on food and drink makes up a significant share of many household budgets. One of the most effective ways of saving money in this area is doing more with the food you buy (preparing more of your meals from scratch and throwing away fewer ingredients). Not only will it save you some money, the food is also likely to be more nutritious than a takeaway or ready meal.
There are a large number of recipe applications available, but BigOven is one app we like. They have more than 500,000 recipes with photos, reviews and nutritional information. The "leftovers" feature allows you to input a list of your leftover ingredients and the app will give you a list of potential recipes for using them up.
Travel & Transport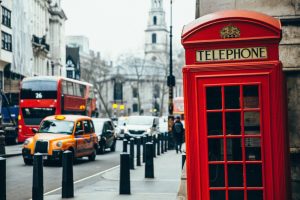 Parking your car can be a significant expense when you're driving. Luckily, there are some useful apps available such as Parkopedia which makes it easy to compare car park price and locations. You can input information such as where you're travelling to and how long you'd like to park your car for. The app will then show you a map of nearby parking spaces, along with how much they cost, the number of spaces available and the opening times of the car park.
If you're using public transport to get to your destination, Google Maps will make it easy to find the quickest route. However, it won't show you the cost of each travel option and it won't highlight alternatives that might be a little bit cheaper. Citymapper is a good alternative if you're living in London as it will highlight the cost of each travel option. It will also show information about things like nearby cycle hire.
Meanwhile, if you're planning a trip abroad, it's worth using applications such as Skyscanner and Kayak. They'll allow you to compare different flight and hotel options with the ability to set up an alert for when prices drop.
Entertainment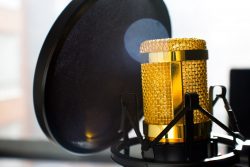 Rather than buying your music, TV shows and movies the traditional way, it may be cheaper to use an online streaming service where you pay a monthly fee to get access.
For music, popular online streaming services include Spotify, Deezer, Apple Music and Google Play Music. Expect to pay around £9.99 per month for unlimited streaming of songs from their respective catalogues (£14.99 per month if you'd like a family subscription).
For TV shows and movies, the biggest online streaming services are Netflix and Amazon Prime Video. Expect to pay in the region of £5.99 to £9.99 per month depending on how many features you require, the quality of the streaming, etc. This will give you unlimited access to their TV and movie catalogue, which you can stream on-demand from any compatible device.
Online streaming services will normally work out to be cheaper even if you normally buy just one album or movie each month. However, it's worth noting that you'll need to continue subscribing to get access to the content as you aren't buying it the traditional way. For this reason, if there are certain movies you like to watch on a regular basis (or certain albums you like to listen to repeatedly), it may still be worth buying the content as this will allow you to keep it.
More Information
For more information about ASDA Mobile's double data offer, please see their official website. If you have any other recommended money saving apps, we'd love to hear about them in the comments below!