[Closed] OVIVO's Freedom 0 Plan: 300 Minutes, 300 Texts & 500MB Internet At No Monthly Cost
February 11th, 2014
OVIVO Mobile's ad-supported "Freedom 0" plan includes 300 minutes, 300 text messages & 500MB of data at no monthly cost.
Important Information:
As of March 19th 2014, OVIVO Mobile
has shut down their service
. This blog post will remain online for archival purposes only. Customers on OVIVO should request their
PAC Code
from the
OVIVO Mobile website
. This will allow you to transfer service to another mobile network.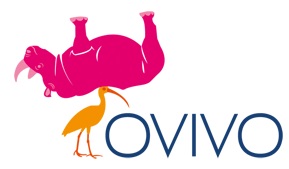 OVIVO Mobile, the ad-supported mobile network, has just updated their Freedom 0 plan. For no monthly cost, customers will now receive 300 minutes, 300 text messages and 500MB of data. Previously, customers only received 250 minutes per month.
The service is funded primarily through advertising which is shown when browsing the internet on your smartphone. When using a 3G data connection, pre-roll advertisements are occasionally shown on the screen before the web page is loaded.
The "Freedom 0" tariff is available to all new & existing customers on OVIVO's mobile service. Newly joining customers will need to order a SIM card through the OVIVO website. There's a sign-up fee of £20 per SIM of which £15 is returned in the form of credit. You'll also need to provide an unlocked handset to use with the service.
OVIVO's "Freedom 0" Plan

Freedom 0 is the latest tariff offering from OVIVO Mobile, an ad-supported mobile network.
Monthly Allowances
OVIVO's Freedom 0 is a unique smartphone tariff with no monthly cost. For £0/month, customers receive 300 minutes, 300 texts and 500MB of data.
Minutes and texts can be used to any UK network making the tariff a great choice for staying in touch with friends for free. You can also use inclusive minutes for the OVIVO voicemail service.
With mobile data, you're limited to 500MB per month which should be enough for moderate-to-light usage. When browsing on 3G, pre-roll advertisements are shown to fund the provision of the service. No adverts are shown when browsing over wi-fi (e.g. when using the internet at home or in the office).
Although the tariff is available with no monthly charge, there's a sign-up fee of £20 when you join the OVIVO network.
OVIVO customers can check their remaining allowances by logging in to the MyOVIVO website.
As an OVIVO customer, you must use the service at least once every 60 days. You can keep your account active by making a phone call, sending a text message or browsing the internet. If you go 60 days without using OVIVO, your account can be suspended. You'll need to contact OVIVO in order to re-activate your account.
Out of Bundle Charges
If you exceed the allowances included on your plan, you'll pay OVIVO's standard out-of-bundle rates:
Calling Rates:
Voice Calls
8p/minute (any network, any time)
Calls to Voicemail
8p/minute
Messaging Rates:
Text Message (SMS)
5p
Picture Message (MMS)
24p
Internet Rates:
3G Internet
16p/MB (approx £1.60/day)
Initially, your out-of-bundle charges will be deducted from the £15 of credit included on your SIM card. If you run out of credit, you can top-up your account via the MyOVIVO service. You must use either a debit card, credit card or PayPal account (direct debit is not currently available). Also, topping-up is an online-only affair: you can't top-up in store or over the phone. There's a minimum top-up of £10 every time.
If you're likely to exceed the allowances regularly, consider getting an alternative plan. For lower Pay As You Go rates, Three charges just 3p/minute, 2p/text and 1p/MB on their 321 Plan. Alternatively, you might be better off getting a Pay As You Go bundle.
Unlocked Phones
At present, you can't buy a handset directly from OVIVO. Instead, OVIVO is a purely SIM-only offering: you'll need to provide your own unlocked handset to use with the service. If your handset is currently locked to a network, please see our in-depth guides on unlocking an iPhone and unlocking a Samsung Galaxy.
Despite OVIVO running on the Vodafone network, Vodafone customers must still unlock their handset before switching to OVIVO (a Vodafone-locked smartphone will not work on OVIVO's network).
When ordering an OVIVO SIM card, you'll be given a choice of three different sizes: either Standard SIM, Micro SIM or Nano SIM. If you're unsure about the size of SIM card required on your handset, you can refer to this guide.
Advertising
OVIVO's business model relies on making money through advertising on the internet. When browsing the web over a 2G or 3G connection, you'll see occasional adverts showing up during your browsing session. The adverts work much in the same way as the ads found on YouTube: you'll see a banner advert before the web page is loaded. If you aren't interested in the content of the advert, you'll be able to skip it after five seconds (see OVIVO's "How It Works" page).
As a note on privacy, OVIVO say they target the content of advertisements based on your interests and the websites you visit. According to their website:
"We're always working to make our advertising as relevant to you as possible, whether it's related to your personal profile (for example, we might have an advertising campaign specifically targeting women) or your recent browsing history."
On some advertisements (part of the OVIVO Offers programme), you'll be able to earn free OVIVO credit by buying selected products (OVIVO Gold Offers earn up to 6% whereas OVIVO Platinum Offers earn up to 10%). It's much like cashback (see Quidco and Topcashback) but you'll earn free credit instead of a cash payment. You'll be sent an e-mail several times per week detailing the latest OVIVO offers.
Network & Coverage
Coverage
OVIVO Mobile is one of the UK's virtual network operators (MVNOs). They rely on Vodafone as a network coverage provider (you'll get the same level of coverage as customers on Vodafone). Coverage is provided by Vodafone's 2G and 3G networks. This should give population coverage of around 98% on 2G (suitable for calling and texting) and 89% on 3G (also suitable for using mobile internet).
Before signing up, please consult the OVIVO coverage checker. Ideally, smartphone users should only choose a network if they're able to receive good indoor 3G coverage. See our guide on how to compare mobile coverage in the UK.
Download Speeds
Customers of OVIVO have access to Vodafone's 2G and 3G networks (4G is not currently supported). With a good 3G connection, you should in theory be able to get download speeds of around 4Mbit/s. This would allow you to download an MP3 file in around 10 seconds.
OVIVO uses a traffic management system to prioritise certain types of data on their network e.g. web browsing, e-mail and social networking sites. This may lead to reduced speeds when downloading files, updating apps and watching movies online. According to reports from the Money Saving Expert forums [1, 2], throttled users can experience a download speeds as low as 0.1Mbit/s (even on 3G). For web browsing, we recommend a minimum download speed of at least 0.3Mbit/s.
Any customers joining OVIVO should do their own testing on the reliability of the connection. If certain apps are found to trigger the SmartData traffic management system, you may wish to avoid using them in the future.
Tethering
Tethering means sharing your mobile internet connection with other devices (e.g. a laptop, tablet or MP3 player). You can tether on OVIVO but do be wary of the 500MB monthly download limit: it doesn't give a huge lot of room for sharing your connection with other devices. On the iPhone, tethering is blocked due to an issue with the carrier settings file.
Switching to OVIVO: Keeping Your Phone Number
If you're switching to OVIVO, it's possible to keep your existing phone number. Start by asking your old network to issue you with a PAC Code (a Porting Authorisation Code). This will authorise you to take your number to OVIVO.
After receiving a PAC Code, order an OVIVO SIM card and make sure it's activated by making a phone call of at least 10 seconds. After your SIM card has been activated, you can fill in the form on their website to transfer over your phone number. You'll receive £3 of extra credit for transferring in an old phone number.
For step-by-step instructions on transferring your phone number to OVIVO, please select your current network operator:
OVIVO Mobile has now shut down. Find out how to keep an old OVIVO phone number.
You should exercise caution when transferring in an old phone number to OVIVO's mobile service. The ad-funded model hasn't worked so well for UK operators in the past (e.g. Blyk was an advertising-funded service which closed in 2009). In theory, your number should be safe if OVIVO shuts down. In the case of Blyk, no one lost their phone number. However, in case of complication, it might be better not to transfer your phone number if you believe it to be valuable.
More Information
For more information, please refer to the OVIVO Mobile website. You can also order an OVIVO Mobile SIM card (£20).
About Ken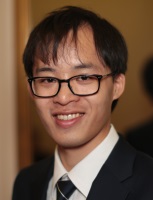 My passion is helping people to get the most out of their mobile phone. I've been blogging at Ken's Tech Tips since 2005.
Aside from writing about mobile technology, my interests are in software development, digital marketing and physics. Outside of the blog, I work with numerous technology companies helping them to explain their product and helping them to market it to consumers. Please get in touch for more information.