O2's TU Go service allows you to receive your calls and texts on up to 5 devices. You can also call & text using your O2 plan.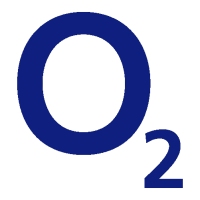 O2 has launched a new service for their Pay Monthly contract customers. Dubbed TU Go, the unique service allows O2 customers to pick up their phone calls, text messages and voicemail on up to 5 devices. Once configured, all of your devices will ring at the same time and you can choose the most convenient device to answer from. The service also allows you to make calls and send texts using your O2 price plan.
The free service is available to all O2 Pay Monthly customers, though you'll need a compatible device. You can use it on the iPhone, the iPad, Android devices (including Samsung Galaxy devices), the iPod Touch and PCs & laptops running Windows 7. In this article, we review the TU Go offering.
How does TU Go work?
TU Go is a voice-over-IP (VoIP) telephone service. Typically, phone calls are transmitted through your mobile operator's voice channels. TU Go bypasses these voice channels and encodes your phone call as a data stream instead (a series of 1s and 0s). This series of 1s and 0s is transmitted to O2 over an internet connection (usually a wi-fi connection). Once this internet-based connection has been established with O2's servers, O2 initiate a standard phone call within their network. Other voice-over-IP applications include Skype and BT SmartTalk.
O2 benefits from customers using TU Go as calls and texts are offloaded from their mobile network onto your broadband connection. This frees up additional network capacity for them. Likewise, you can also benefit from TU Go – there are price savings when you're abroad and reliability improvements where O2's coverage is patchy.
Who can benefit from TU Go?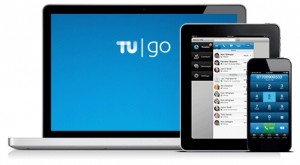 TU Go can be of immediate benefit to three groups:
People who juggle multiple devices. If you divide your time between multiple devices, it can often be more convenient to pick up a call or a text on a device other than your smartphone. TU Go allows you to pick up your calls & texts from a PC, tablet or MP3 player. You can also install TU Go on other smartphones. If you change handsets regularly, TU Go will ensure that you're reachable on the same number regardless of the phone and SIM that you're using.
People who spend time abroad. When you're abroad, you'll normally need to pay a lot more when using your phone. For example, within the EU, O2 normally adds a 50p connection charge to all calls made or received. They also charge 8.5p for every text sent. Outside the EU, expect to pay up to £1.50/minute when making a normal phone call and £1.25/minute when receiving a call. You'll also need to pay 40p for every text message sent.
Providing you can find a free wi-fi network, the TU Go app allows you to avoid expensive roaming charges. With TU Go, you can call and text home for no additional charge. Sign in to the app and you can use your inclusive minutes and texts as if you're in the UK. This makes the service a great alternative to services such as Skype. Particularly when calling UK-based mobile numbers, there are likely to be savings with TU Go. For more information, see our guide to using your phone abroad.
People with poor mobile coverage at home. If the mobile signal isn't so good where you live, the TU Go application can potentially improve the reliability of your calling and texting experience. Normally, calls and texts are transmitted over 2G and 3G mobile networks. If you're in the countryside or you live in a basement flat, the signals from these networks may not be very strong. This can lead to a lot of dropped calls.
With TU Go, calls and texts are transmitted over the internet instead. They don't rely on the mobile network for coverage. As long as you can get a decent wi-fi signal, you can use TU Go for reliable calling and texting.
How much does TU Go cost?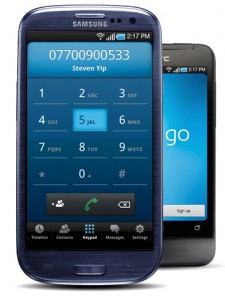 TU Go is a free service for all O2 Pay Monthly customers. Any calls made through the service and any texts sent through the service are charged to your O2 bill. As you can use your O2 airtime allowances as normal, TU Go is an ideal companion for O2's unlimited Refresh plan. With TU Go, you'll have a single phone number and plan that allows you to make unlimited calls & texts on 5 of your devices for no extra charge.
If you use up your inclusive airtime allowances, O2 currently charges 35p/minute for UK calls and 12p for UK text message. Other calls (e.g. international calls) are charged at their normal rates.
Do I need to be an O2 customer to use TU Go?
Yes, you must be an O2 Pay Monthly customer. We recommend the unlimited Refresh plan as it comes with unlimited calls & texts but the service can be used on any of O2's Pay Monthly plans. This includes the Simplicity SIM-only tariffs.
TU Go is not currently supported on the O2 Pay & Go and O2 Business tariffs.
Do the people that I'm calling need to have TU Go?
No. The people that you're calling do not need to be on O2 and do not need to have TU Go. You can call any phone number in the UK using the service.
Can I use TU Go when I'm abroad?
Yes, TU Go can be used when you're abroad. If you connect to wi-fi and use the TU Go application, you'll be able to call and text home at the same rates that you'd normally pay in the UK (you can use inclusive allowances as normal and won't need to pay the extra roaming charges). If you call or text through your phone's normal interface (i.e. outside of the TU Go app), you'll be charged the standard roaming rates.
If you're travelling outside the EU, we would recommend against using TU Go on a roaming 3G data connection. Due to the high costs of roaming data, it would almost certainly be cheaper to make a call in the normal way.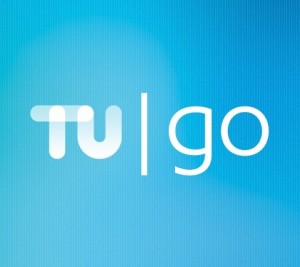 No. TU Go only allows you to share the calling and texting capabilities from your main smartphone. It does not allow you to share the data plan.
If you wish to share the data plan from your smartphone onto other devices, you'll need to use the tethering feature on your handset.
Please note that all of the devices that are enrolled in TU Go must have a working internet connection in order to make/receive calls & texts. Typically, we recommend using these devices on wi-fi and your home broadband connection.
No. The TU Go Terms and Conditions prohibit you from sharing the service with other people. Section 3 of the terms and conditions reads as follows:
The App cannot be shared, and may only be used by the individual who is the account holder for the relevant O2 mobile phone number. If you disconnect your O2 account, or are in breach of your terms of service with O2, your TU Go service will be terminated.
If your O2 plan comes with unlimited calls and texts (e.g. O2 Refresh), you may be tempted to share your TU Go account with friends and family. We strongly recommend against this: not only would it be against O2's terms and conditions but there are privacy and security implications too. Setting up TU Go on somebody else's device allows them to intercept your calls and texts (they can answer your calls and read your text messages). You should also be aware of this when installing TU Go on a shared device (for example, a PC or tablet that is shared amongst your family).
Where can I download the TU Go application?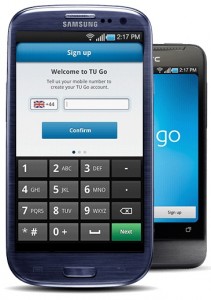 The TU Go application is available on the following platforms:
Once you've downloaded the application, you'll be asked to enrol your phone number in the TU Go service. Once you've provided your O2 number, a PIN code will be sent to you via text message. You should enter this within the app. You'll also need to verify enrolment via e-mail: a message will be sent to the e-mail address that is registered with your O2 account.
How many devices can be registered for TU Go?
You can register up to 5 devices for each phone number on TU Go. Once you have reached the limit of 5 devices, you can add new devices by removing older ones.
I'm not currently an O2 customer. Are there any alternative services?
TU Go is a unique service in the UK. Whilst there are a large number of voice-over-IP services, only O2 allows you to use your normal mobile number when receiving calls and texts on other devices.
If you're not an O2 customer, one alternative is to use Skype's Online Number service. This will give you a "virtual" landline number in the country of your choice (you can choose from 23 different countries). Using Skype's smartphone applications, you'll then be able to receive calls and texts on that number on all of your devices. The service costs £40.25 per year (equivalent to £3.35/month).
I'm moving to O2. Can I keep my current phone number?
Yes. If you were to switch to O2, you can keep your current phone number. You'd also be able to use that number to enrol in the TU Go service.
To transfer your phone number to O2, ask your existing mobile network for a PAC code. This is a nine-digit code that you should provide to O2 once your new contract has been activated. O2 will then handle the transfer of your phone number. This process takes no more than 24 hours. Our PAC Code Finder can take you through this process one step at a time.
Where can I find out more?
You can find out more about TU Go on the O2 website. If you're not currently an O2 customer, you can check out their Pay Monthly tariffs here.