BT TV now includes Netflix when you choose an Entertainment-based bundle. Find out how it works and what you can watch.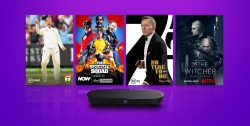 In the UK, you'll now get Netflix included when you take an Entertainment TV and broadband plan from BT.
Plans currently start from £50.99 per month and allow you to stream thousands of shows and movies on-demand from the Netflix catalogue. You'll also get Sky Atlantic and other Sky TV channels through NOW, along with AMC and a set-top box with up to 600 hours of recording. BT's Fibre 2 broadband is also included in the price, giving you unlimited downloads with an average speed of 67Mbps.
In this article, we'll look at BT's Entertainment-based TV plans and at the inclusive Netflix subscription you'll now get with it. We'll also look at the best BT TV plans with Netflix included and at the other benefits of BT TV such as flexible television packages. Finally, we'll look at how you can change your broadband and TV provider to BT.
Netflix on BT TV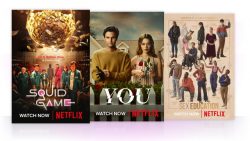 In the UK, BT has recently added Netflix to all of their Entertainment-based TV plans. This means you'll now get an inclusive Netflix subscription when you choose an Entertainment, Big Entertainment or VIP TV plan.
With the inclusive Netflix subscription on BT TV, you'll be able to watch all of the shows from Netflix's catalogue on-demand. This includes popular hits such as The Witcher, Stay Close, Squid Game, Sex Education and The Crown. There are thousands of shows available on Netflix and you'll be able to watch them on your BT TV Box or on any other Netflix-compatible device (including your tablet or mobile phone).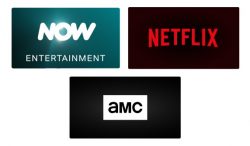 In addition to your inclusive Netflix subscription, you'll also get an inclusive NOW Entertainment membership. This gives you channels including Sky Atlantic, Sky Max, Sky Showcase and more, plus children's TV channels and more than 300 on-demand box sets. You'll also get the AMC channel which is exclusive to BT, along with six months of inclusive BritBox for the best of British entertainment.
Customers upgrading to the Big Entertainment plan will also receive an inclusive NOW Cinema membership with access to all of the Sky Cinema channels and more than a thousand movies to watch on-demand. Meanwhile, the VIP plan also includes BT Sport and Sky Sports, along with an upgrade to HD where available.
BT Broadband & BT TV Offers

At present, you can get the Entertainment plan on BT TV together with Fibre 2 broadband for a total of £50.99 per month. This includes a fibre broadband service with an average download speed of 67Mbps.
You can also choose the Big Entertainment or VIP plan, both of which also come with Netflix included:
Service
Broadband
Television
Monthly Price

Fibre 2 + Entertainment


67Mbps
average download

Entertainment
111+ channels included
£50.99/month


with £110 reward card


for 24 months
plus £59.99 upfront

Fibre 2 + Big Entertainment


67Mbps
average download

Big Entertainment
123+ channels included
£60.99/month


with £110 reward card


for 24 months
plus £59.99 upfront

Fibre 2 + VIP


67Mbps
average download

VIP
141+ channels included
£107.99/month


with £110 reward card


for 24 months
plus £59.99 upfront
See all BT TV & Broadband Offers →
Both the Entertainment and Big Entertainment BT TV plans come with Netflix Basic included (worth £5.99 per month). Meanwhile, customers choosing the VIP TV plan will get an upgrade to Netflix Standard included (worth £9.99 per month), with HD-quality streaming on up to 2 devices at the same time.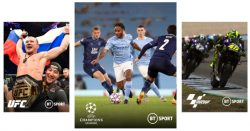 If you'd like access to sports channels on BT TV, you can choose the Sport or Big Sport TV plans instead. You won't get Netflix included on these plans but you can always add it separately as an add-on to your plan. You can also switch between BT's TV packages as required (e.g. switching to an Entertainment-based plan when you want access to Netflix).
If you're able to get BT's full fibre broadband where you live, you can combine BT TV with a BT full fibre plan.
Other BT TV Features
Flexible TV Packages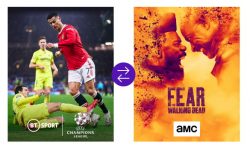 All of the BT TV packages are flexible. This means you're able to change your BT TV package every month. For instance, you can switch to a Sports package when the football season is on and you can switch back to an Entertainment package during the school holidays.
You can manage your BT TV package through the My BT app. You can also add and remove monthly add-ons to your BT TV plan.
Pause, Rewind & Record Live TV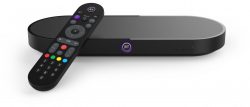 You'll get the new BT TV Box Pro included with your BT TV service. This allows you to pause and rewind live television for up to two hours. You can also record up to 600 hours of TV on the box, across up to four channels at the same time. These recordings can be scheduled on the box, as well as remotely using the BT TV app.
BT Broadband Plans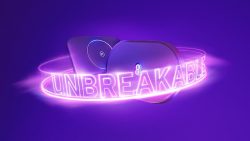 Once you've chosen your BT TV plan, you'll need to take it together with a BT Broadband service. This is because your BT Broadband connection is used the BT TV service (including your access to Netflix and the NOW Entertainment membership).
At present, you can get fibre broadband on BT from £27.99 per month. This comes with unlimited downloads, an inclusive Smart Hub router and inclusive online security features:
You can add your BT TV package to any of these BT Broadband plans.
If you're living at an address with access to BT's full fibre broadband, you can also choose from a range of faster full fibre plans. These will give you download speeds of up to 900Mbps:
As a BT Broadband customer, you can also add a BT Mobile SIM card with a £5/month discount. BT also offers the Complete Wi-Fi add-on for guaranteed Wi-Fi in every room of your home. There's also the Hybrid Connect add-on if you're looking for "unbreakable home wi-fi".
BT TV Box Pro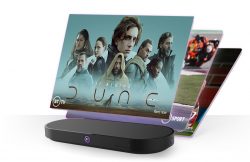 You'll get the new BT TV Box Pro included with your BT TV package. This is a clever wi-fi enabled box that you plug into your TV. It gives you access to more than 70 Freeview channels, along with the extra channels and content which are delivered through your BT Broadband connection.
The great thing about the BT TV Box is that it seamlessly blends everything together into one interface. Although some channels are received through an aerial and others through the internet, there's no need to even think about this when you're using the box. For instance, you can just go to channel 333 to watch Netflix on your TV or channel 342 to watch Sky Atlantic (via your NOW Entertainment membership). In addition, the box will search relevant on-demand services as you scroll through the programme guide (e.g. so you can easily catch up on programmes from the past even if you haven't recorded them on your box).
A number of applications are also available on the BT TV Box Pro including BBC iPlayer, Netflix, NOW, Amazon Prime Video and BritBox.
If you'd like to watch BT TV in another room at the same time, you can pay an extra £5 per month for an additional BT TV box.
Switching to BT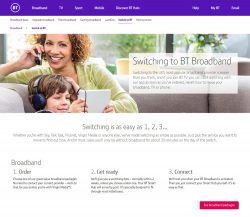 If you're currently using a different broadband or TV provider, it's easy switching your service to BT.
Start by ordering your new broadband and TV service from the BT website. When you do this, BT will give you a switchover date for your service (typically for around two weeks time). You can then contact your old broadband & TV provider to cancel the old service.
In advance of your new BT TV and BT Broadband service going live, you'll be sent your new BT TV Box and your new BT Smart Hub router through the post. Normally, you'll just need to plug in both of these devices on the go-live date for your new service.
For step-by-step instructions on how to switch to BT, please select your current broadband provider from the dropdown menu below:
Switch to BT Broadband
Your step-by-step guide to switching
You can also read our in-depth guide to switching home broadband providers.
If you have an existing Netflix account or NOW membership, you can transfer this to your BT bill. You can keep your existing login and all of your watch history when you do this.
More Information
For more information about BT TV, including the packages available, please see BT's official website. You can also read our BT TV review.