4G mobile technology has been available in the UK for a fortnight now. Our survey looks at how consumers have reacted to the launch of 4G in the UK.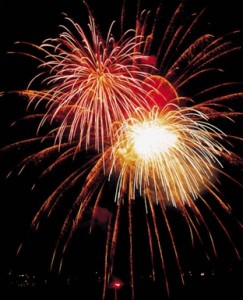 The UK's first 4G network, EE, launched exactly two weeks ago. For the first time, consumers have been given a choice between 3G contracts (which are typically cheaper) and 4G contracts (which are typically more expensive but offer faster download speeds). The EE 4G service is currently available in 11 cities across the UK with a further 5 cities set to be enabled before the end of the year. By our reckoning, around 13.5 million Brits currently live within a 4G-enabled area (approximately 21% of the population). EE aims to increase this to 33% of the population before the end of the year.
In the fortnight that has passed since the launch of EE, Ken's Tech Tips has been surveying UK consumers about their mobile network switching intentions. Over 4,000 consumers have told us which mobile network they're leaving and which one they're joining and a large-scale analysis of these responses allow us to determine how successful 4G has been commercially. All survey data is collected through our PAC Code Finder tool.
4.5% of consumers now opting for 4G, remaining 95.5% choosing 3G
Our survey shows that over the past 14 days (where consumers have had a choice of 3G tariffs and 4G tariffs), 4.5% of consumers opted to take out a 4G tariff on EE. The remaining 95.5% of consumers chose a 3G tariff on a different network.
If we were to rank each mobile network in terms of the number of customers that are joining it, EE debuts at position 8. The 3G-only network, Three, is ranked number 1 and signed up the most customers over the past fortnight: almost 5 times as many customers as EE did. They are followed by Orange, O2, Vodafone and T-Mobile in decreasing number of new customers. giffgaff and Tesco Mobile (both virtual network operators on O2) are ranked at number 6 and number 7. Both of them are beating EE in customer signups.
| # | Network | Type | % of consumers selecting network |
| --- | --- | --- | --- |
| 1. | Three | 3G | 22.4% |
| 2. | Orange | 3G | 16.0% |
| 3. | O2 | 3G | 14.2% |
| 4. | Vodafone | 3G | 11.8% |
| 5. | T-Mobile | 3G | 11.3% |
| 6. | giffgaff | 3G | 6.3% |
| 7. | Tesco Mobile | 3G | 5.4% |
| 8. | EE | 4G | 4.5% |
| 9. | Virgin | 3G | 4.2% |
| 10. | Talkmobile | 3G | 3.2% |
| | Other MVNOs | 3G | 0.8% |
Summary table showing the mobile networks that consumers are choosing to join in the past fortnight. Based on 4,425 survey responses. EE is the only 4G mobile network in the UK: all other mobile networks provide a 3G service.
Where are EE customers coming from? Unlimited Data a key retainer on 3G?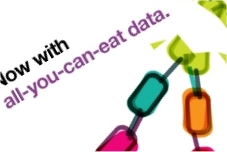 To take our analysis one step further, we took a closer look at the customers who were opting to join EE. In our sample, just under 200 people told us that they were planning to join EE. Many of these customers (44%) were coming from O2.
The least likely networks from which new EE customers were coming from were Three and T-Mobile. We believe that this is due to the fact many Three and T-Mobile customers have unlimited internet on tariffs such as "The One Plan" and "The Full Monty". As EE doesn't have an unlimited internet offering (500MB/month is standard, rising up to 8GB if you're willing to pay £56/month), customers joining EE from a Three/T-Mobile unlimited internet plan would need to reign in their data consumption habits.
O2, Vodafone and Orange offer 500MB internet as standard on their plans.
| Origin Network | % of EE joiners from network |
| --- | --- |
| O2 | 44% |
| Vodafone | 21% |
| Orange | 15% |
| Three | 9% |
| T-Mobile | 5% |
| Other | 6% |
Summary table breaking down the source of new EE customers. Three and T-Mobile offer unlimited internet on their flagship tariffs whereas O2, Vodafone and Orange do not.
Our Analysis: A Fortnight of 4G in Britain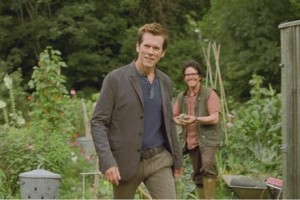 The UK has been 4G-enabled for a fortnight now. Being the UK's first 4G network, EE has wasted no time in telling the world about their new 4G service. This has included the re-branding of over 700 Orange and T-Mobile stores, a high-profile television advertising campaign featuring Kevin Bacon and significant print advertisements. It is estimated that EE's launch campaign will cost £100 million in total.
In the run-up to their October 30th launch, EE were helped significantly by Apple's announcement that the new iPhone 5 would support 4G networks. This has allowed them to launch with exclusives such as the iPhone 5 and the Galaxy S3 running on 4G. These are currently the UK's two most popular handsets. On the flip side, EE has also received a large amount of negative press for their 4G price plans and restrictive data allowances. This has certainly dented EE's appeal amongst early adopters. Our analysis shows that given an 3G unlimited data plan, many consumers are choosing to stick with what they've already got.
Still, EE can't be too disappointed with how they've performed in their first fortnight. It's hard to get a brand new network off the ground and currently only one-fifth of the UK population live in a 4G-enabled area. This severely limits the size of EE's potential market. By the end of the year, EE's potential market will increase to around one-third of the UK population. EE are also yet to launch their SIM Only tariffs. These tariffs tend to be popular with early adopters who upgrade their phone on a regular basis and do not like to be tied in to a 24-month contract.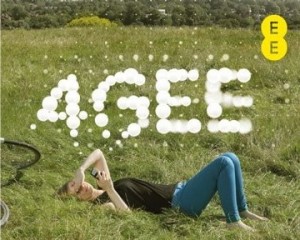 Going forwards, the key question is how EE will perform over the coming months. We would expect increased consumer awareness of 4G and improved 4G coverage across the UK: both should help EE to gain more customers. On the flip side, the press coverage of 4G will subside as will the market for early adopters and tech enthusiasts. This works against EE: whereas early adopters would take 4G at any price, mainstream consumers will need persuading about why they need 4G. Many consumers may also be waiting until 2013 when there will be a greater choice of 4G networks. At this point, the cost of 4G may drop.
If EE can continue to gain customers for their 4G network at an increasing rate, they may do well. On the flip side, if consumer interest in 4G ebbs away after the first fortnight, the launch of 4G in the UK might be looked back upon as a bit of a damp squib. We'll be keeping a close eye on how the market pans out.
More Information
Since October 2010, Ken's Tech Tips has been been surveying consumers on a regular basis about their mobile network switching intentions. We now have over two years worth of data and hundreds of thousands of consumer responses to the question of which mobile network consumers are leaving and which mobile networks they are joining. In the past, we have used this data to study the effect of changing tariff propositions and new products such as the iPhone 4S.
The data in this study was collected between Tuesday October 30th 2012 and Monday 12th November 2012 (up to 3PM which was the cut-off point for our study). We received a total of 4,425 responses to our survey during this time period.
Please get in touch if you have any questions about the study or if you would like to propose an extension to the study.