Vodafone's £25 iPhone SIM Only tariffs reviewed & compared to O2
February 13th, 2010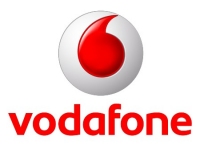 Last month we brought you news of O2's secret £20 Sim Only iPhone tariff aimed at keeping customers who have reached the end of their original iPhone 3G contracts. Vodafone have now got in on the act to poach some of these customers by launching two £25/mo. SIM only iPhone tariff. In this article, we look at how they compares to other smartphone SIM only deals and O2's "Simplicity for iPhone" deals.
What are the Vodafone SIM only deals?
Vodafone have two SIM only iPhone tariffs: both at £25 per month. Both of the tariffs offer 3000 ("unlimited") texts, 1GB mobile internet access and 1GB BT Openzone wi-fi hotspot access every month. The tariffs differ in the length. On the 1 month contract, you'll get 600 minutes; sign for 12 months and you'll get 900 minutes.
How does this compare to O2's 'Simplicity for iPhone' tariffs?
O2 offers two iPhone SIM only tariffs: the 'Simplicity 20 for iPhone' and 'Simplicity 30 for iPhone'. Vodafone's tariffs slot in the middle of the two price wise with the primary benefit of having extra texts. However, customers switching to Vodafone will lose Visual Voicemail as this is not supported by Vodafone.
*Note that fair usage applies on O2's tariffs. Unlike Vodafone, O2 do not advertise an explicit fair usage limit.
Vodafone's tariffs aren't significantly cheaper than O2's offerings. That said, you may choose it over O2's tariffs if you find it offers better reception in your area. You can also use Sure Signal to improve your reception at home. We would recommend that you think twice about the 12 month contract: a new "iPhone 4G" is expected in June – if you're tied in to a 12 month contract, the earliest you can upgrade would be February 2011.
How do I switch?

photo: Gonzalo Baeza Hernández
You'll have to unlock your iPhone 3G first. Once your phone has been unlocked, call up O2 and ask them for a PAC code. Go to the Vodafone website and provide them with your PAC code during the registration process: this will allow you to keep your existing phone number after you switch network.
How do they compare to Vodafone's standard SIM only tariffs?
Vodafone already have a range of SIM only tariffs and already include 500MB of mobile internet on all of their plans above £20. Their standard SIM only tariffs contain 300 extra minutes compared to the iPhone SIM only tariffs. Furthermore, the 12-month contract also includes unlimited calls to landlines. It's debatable whether you should go for the standard SIM only tariff or the iPhone SIM-only tariffs. I personally don't find BT Openzone wi-fi that useful but I would still recommend the iPhone tariffs simply because it provides 1GB of internet allowance as opposed to 500MB – exceed the internet allowance and you'll be paying an extra £1 per day. However, you could make the argument that 300 extra minutes are more useful for you in your case.
What's the verdict?
Vodafone's new £25/month SIM only tariffs provide a reasonable alternative to O2's "Simplicity for iPhone". However, it's no cheaper than O2's tariff (comparing the 1 month contracts, Vodafone charges an extra £5/month for the same number of minutes) and Visual Voicemail isn't provided on Vodafone.We believe that O2's "Simplicity 20 for iPhone" is a good option for most customers unless they have experienced reception/reliability problems with O2.
We remind readers that there are a large range of SIM-only tariffs for smartphones which come from networks who don't officially offer the iPhone themselves. See our guide to your options at the end of your iPhone 3G contract before putting pen to paper.
About Ken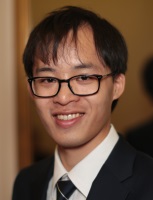 My passion is helping people to get the most out of their mobile phone. I've been blogging at Ken's Tech Tips since 2005.
Aside from writing about mobile technology, my interests are in software development, digital marketing and physics. Outside of the blog, I work with numerous technology companies helping them to explain their product and helping them to market it to consumers. Please get in touch for more information.