Vodafone iPhone tariffs announced; available 14th January
December 21st, 2009
Vodafone have today announced their iPhone tariffs and are starting to take pre-orders from today. The iPhone will be available on Vodafone contract from the 14th January. As of yet, it isn't available on Vodafone PAYG. See our updated iPhone price comparison webpage to see how prices compares to O2, Orange and Tesco.
From the Vodafone press release:
24 Month

18 Month

Monthly fee
£30
£35
£45
£40
£50
£80
Voice minutes
300
600
1200
600
1200
3000
Text messages
Unlimited
Unlimited
Unlimited
Unlimited
Unlimited
Unlimited
Data
1GB
1GB
1GB
1GB
1GB
1GB
Wi-Fi
Unlimited
Unlimited
Unlimited
Unlimited
Unlimited
Unlimited
iPhone 3G 8GB
£59
FREE
FREE
FREE
FREE
FREE
iPhone 3GS 16GB
£149
£89
FREE
£89
FREE
FREE
iPhone 3GS 32GB
£239
£179
£89
£179
£89
FREE
How does it compare to the other networks?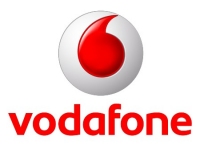 Unfortunately there isn't the price war that we hoped for. Prices are more or less similar to those on O2 and Orange.
However, there are some significant differences to the tariffs offered by other networks. Firstly, the fact that all iPhone tariffs have unlimited texts. Secondly, Vodafone give 1GB as a monthly data cap – this compares to 750MB for Orange. However, O2 doesn't have an explicit limit.
Free Vodafone-to-Vodafone calls
Vodafone are offering free Vodafone-to-Vodafone calls for customers who pre-order the iPhone. The free calls will last for the initial length of your contract (i.e. either 18 months or 24 months depending on your contract).
Compare prices between different networks
We're running an iPhone price comparison webpage – compare prices on O2, Orange, Tesco Mobile and Orange.
Keep up to date on iPhone tariffs in the UK
Subscribe to the Ken's Tech Tips: News Feed for details of news of iPhone releases, tariffs and price cuts in the UK.
About Ken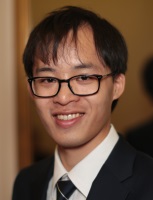 My passion is helping people to get the most out of their mobile phone. I've been blogging at Ken's Tech Tips since 2005.
Aside from writing about mobile technology, my interests are in software development, digital marketing and physics. Outside of the blog, I work with numerous technology companies helping them to explain their product and helping them to market it to consumers. Please get in touch for more information.