Three's 321: The UK's Cheapest PAYG Tariff at 3p/minute, 2p/text and 1p/MB
March 21st, 2014
Three is currently offering the UK's cheapest Pay As You Go tariff. Calls cost 3p/minute, texts cost 2p each and data costs 1p/MB.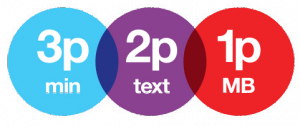 Three has revamped their Pay As You Go offering. Their latest tariff, which is called 321, has the lowest rates we've ever seen on a UK Pay As You Go tariff. Calls are charged at 3p per minute, texts at 2p each and web browsing at 1p per megabyte. You'll also get a free data allowance of 150MB whenever you top-up. The free data lasts for a maximum of 30 days.
The 321 tariff is ideal for light users: there's no standing charge and you'll only pay based on what you actually use. The bonus free data allowance can also be handy for anyone with a smartphone: you'll be able to use instant messaging apps (e.g. WhatsApp) and browse the web occasionally without paying a penny.
In this article, we review the 321 tariff. We'll look at pricing and how 321 compares to rival offerings from networks such as giffgaff. We'll also look at the pros & cons of the tariff and how to keep your phone number when switching to the tariff.
Prices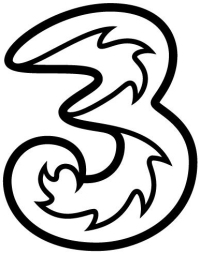 According to Three, the 321 tariff offers "game changing rates" on Pay As You Go. Unlike many other mobile networks, Three doesn't require you to buy a monthly bundle to get the best value. Instead, you'll get great calling rates without a fixed monthly charge and you'll only pay for what you actually use. Calls cost 3p per minute (any network, any time), texts cost 2p each and data costs 1p per megabyte.
As a bonus for anyone with a smartphone, Three will give you 150MB of free mobile internet whenever you top-up (£5 is the smallest available top-up). The free internet allowance expires after 30 days (see heading "Free Internet Use" on Three's Pay As You Go Terms & Conditions). After using up the free internet allowance, you'll pay just 1p/MB when accessing the mobile internet. The average smartphone user can expect to pay around 10p/day.
Calling Rates:
Voice Calls
3p/minute (any network, any time)
Calls to Voicemail
3p/minute
Messaging Rates:
Text Message (SMS)
2p
Picture Message (MMS)
31p
Video Message
38p
Internet Rates:
Mobile Internet
1p/MB
Free Allowance
150MB free allowance (valid for 30 days)
The prices in this table are stated for UK-to-UK only. If you're roaming, making international calls or calling a special number (e.g. 08 & 09 numbers) higher charges will normally apply. Source for pricing information: Three.co.uk.
Charges for Mobile Data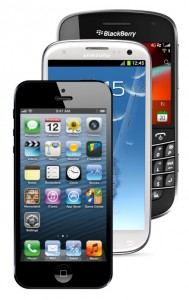 There are many factors influencing your consumption of mobile internet data. For instance, it depends heavily on whether you connect to wi-fi at home, the amount of web browsing you do and also the types of application installed on your phone.
As a general rule of thumb, the average smartphone user consumes around 10MB of data everyday. This assumes you avoid bandwidth-heavy services such as online radio and online video. At 1p per megabyte, the average smartphone user would pay 10p/day. That's equivalent to £3/month after using up your free data allowance.
For heavy smartphone users, data charges can be substantially higher. The following table provides a rough guide on how much it'll cost to use your smartphone on 321:
| Activity | Approximate Cost |
| --- | --- |
| View 100 simple webpages (mainly text) | 10p |
| View 100 rich webpages (mainly text) | 33p |
| Send 1,000 instant messages/e-mails (no attachments) | 1p |
| Downloading an MP3 | 5p |
| Watching Online Video (15 minutes) | £1.25 |
| Skype Voice Call (15 minutes) | 9p |
| Skype Video Call (15 minutes) | 60p |
| Online Radio (1 hour) | 65p |
| Downloading/Updating an Application | 7p |
| Average User (10MB/day) | Approx. 10p per day |
Calculations based on a price of 1p per megabyte. Source of estimates: O2 [1, 2]. A typical MP3 file is 5MB in size. Our testing found a Skype mobile voice call consumes around 0.55MB/minute (70kbps). A Skype video call consumes around 4MB/minute (500kbps). Online radio calculation assumes 128kbps bitrate. Average size of app is 6.1MB (based on a sample of the top 20 Android apps).
For more information on mobile data usage, see our in-depth guide to download allowances. We've also provided some information on how to track your mobile data usage. Heavy data users who consume more than 500MB per month will often find better value on a SIM only deal.
Handsets
Three currently offers a choice of 52 handsets on Pay As You Go. Popular options include:
A full list of available handsets can be found on Three's website. You can also buy a SIM-free smartphone from retailers such as Amazon. They're sometimes cheaper and you can use them on Three by ordering a 321 SIM card.
Using Your Current Handset
If you already have a phone you'd like to keep, Three has a 321 SIM card that slots into the back of your old handset. If your handset was previously used on a different mobile network, you'll need to make sure it's first unlocked before you can use it on Three. We've got a step-by-step guide on unlocking your iPhone, unlocking your Samsung Galaxy and unlocking your BlackBerry handset.
N.B. In order to use your handset on Three, it must support either 3G or 4G mobile networks. Three doesn't offer any 2G coverage. Most modern handsets are compatible with 3G: the main exception is incredibly basic and low-cost handsets (e.g. a classic style Nokia). If you're in any doubt, it's worth checking with your handset manufacturer.
Keeping Your Phone Number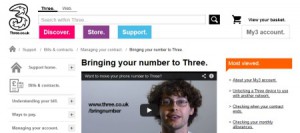 If you're switching to Three, it's a straightforward process to keep your old phone number.
To begin the process, contact your old network and ask for a PAC Code. This will authorise the transfer of your number to Three's 321 tariff. After ordering and activating your 321 SIM card, you'll need to submit your PAC Code through Three's online form. Providing this is done before 5pm, your phone number transfer will take place on the next working day.
For step-by-step instructions, please select your current mobile network:
PAC Code Finder: Transfer Your Phone Number to Three
Coverage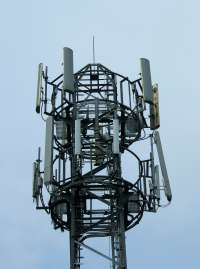 Three currently offers 98% UK population coverage. You can use their online coverage checker to see whether your area is covered. We recommend having "indoor & outdoor coverage" (look for dark blue).
Tethering Restrictions
Tethering is not permitted on the 321 tariff. In order to tether, you'll need either a Pay Monthly tariff or a tethering add-on (see Three's rules on tethering and portable hotspot usage).
4G Connectivity
Customers on the 321 tariff have access to 4G at no extra charge. You'll need a 4G-ready handset and you must live within a 4G coverage area.
Inactivity Period
Clause 9.1 of Three's Terms & Conditions for Pay As You Go states that services may be suspended if you don't top-up or make a chargeable event in a six month period. In order to stop your account from being closed, you must either make a phone call, send a text message, send a picture message (MMS) or browse the internet at least once every six months. Aside from this, any credit that you add to your account should not expire providing your account remains active.
For more information, see our guide to PAYG inactivity periods & credit expiry.
More Information
For more information on 321 tariff, please see Three's website. You can also order a 321 SIM pre-loaded with £10 of credit.
About Ken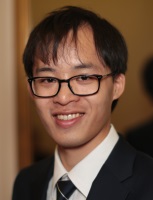 I'm a freelance writer specialising in mobile technology. I've been blogging at Ken's Tech Tips since 2005 with the aim of demystifying mobile technology for the rest of us.
Before writing about mobile technology, my background was in space & atmospheric physics. I have also worked in software development. Nowadays, I help companies to explain mobile technology to their customers. Please check out my portfolio or get in touch for more information. I'm also on Google+.