The UK's Best Value Smartphone SIM Only Tariffs with Internet
May 13th, 2013
If you already have a smartphone, you can save over £200 per year on your phone bill by switching to a SIM only deal.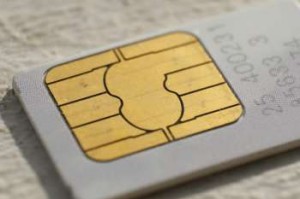 Nowadays, a large number of us already have a smartphone. When your contract comes to an end, there are usually two options:
The first option is taking out a new contract: you can upgrade to the latest handset such as the iPhone 5 or the Galaxy S4. To get a new phone, you'll need to sign a new commitment for another 24 months. You'll pay around £35/month on this contract. As well as the monthly charge, there may also be an upfront charge for the new phone.
The second option is switching to a SIM Only deal. This is a great choice for anyone who is happy with their current smartphone. You simply pick up a new low-cost SIM card: this slots inside your device. The SIM card is "airtime only" – as such it's normally around £15/month to £20/month cheaper than standard contracts. Over a year, the savings can add up to over £200.
SIM only deals are also ideal for consumers upgrading from Pay As You Go, consumers who have bought a SIM Free handset and consumers who have been given a second-hand device (e.g. from friends or family members).
This article looks at the UK's best value SIM Only deals.
SIM Only Deals: What You Need To Know
Switching network? You may need to unlock your phone.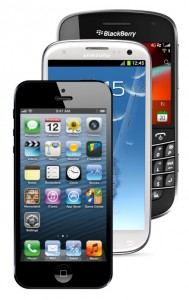 If you bought your mobile phone as part of a contract, it might be locked to a network. To switch to another network, you'll unlock your phone first. If your phone is locked, it's super easy to unlock it. Simply follow this guide. It's free to unlock if you're a customer on O2 or Vodafone; meanwhile customers of other networks may need to pay a small fee (£15.32 for Three and T-Mobile customers, £20.42 for Orange customers). We've got a step-by-step guide to unlocking your iPhone, unlocking your Samsung Galaxy S3 and unlocking your BlackBerry device.
You won't need to unlock your phone if you're buying a SIM only deal from your current mobile network. If you're an O2 customer, you can switch to giffgaff without unlocking your phone. giffgaff tends to offer much lower prices than O2.
Keeping your phone number when changing to a SIM only deal.
You can keep your current phone number when switching to a SIM only deal. This is true regardless of whether you're staying on the same network or changing to a new one. To transfer a phone number between networks, you'll need to use a PAC Code. The entire process of transferring a phone number takes no more than 24 hours. Our PAC Code Finder can take you through the entire process one step at a time.
Choosing the right type of SIM card.
SIM cards come in three different sizes: standard-sized, micro-sized and nano-sized. If prompted, you'll need to select the SIM card that's appropriate for your phone. To find out which size of SIM card your phone requires, see our guide to SIM card types. We have a full listing of handsets and the types of SIM card they require. Alternatively, take the SIM card from your phone and compare it against the following figure.


From left to right: Standard SIM, Micro SIM and Nano SIM. You'll need to select the appropriate size of SIM card when buying your SIM only deal. Figure adapted from Wikipedia (CC-licensed).
If you're getting a SIM from giffgaff, Orange or T-Mobile, you'll be provided with a "combination SIM". This will be a standard-sized SIM from which a micro-sized SIM can be popped out. Unless you're using the iPhone 5 (in which case you'll need to order a 'Nano SIM'), there's no need to worry about SIM card types.
If you order a SIM card of the wrong size, don't despair. All of the UK's mobile networks will provide you with a replacement SIM in a different size. It's free except from on T-Mobile where customers are charged £10 to change SIM type.
Best SIM Only Deals (By Price):
Please select your price range:
Less than £10/month
If you're looking for a super-cheap SIM-only deal, there are a variety of options that cost less than a tenner a month. These low cost tariffs are offered by giffgaff, Orange, Three and T-Mobile.
The UK's cheapest SIM Only deal is Three's Essential Internet 200. For £6.90/month, you'll get 200 minutes, 5000 texts and 500MB internet. 500MB is enough for the typical smartphone user and providing you're not a huge talker or a heavy surfer, this is one of the best value deals in the UK. The £6.90/month deal comes with a 12 month commitment. For extra flexibility, you can grab it on a 1 month rolling contract for an additional £3/month.
Get 'Essential Internet 200′ from Three (£6.90/month) »
If you talk more than you browse, Orange has an £8/month deal with 500 minutes, 500 texts and 100MB internet. Because of the small data allowances, we wouldn't recommend it for the average smartphone user (the average person uses around 300MB per month). For people who don't have a smartphone or for people who mainly browse over wi-fi, Orange's tariff can be a good choice.
The full list of SIM only tariffs under £10/month:
| | |
| --- | --- |
| 12 month contracts | 1 month contracts |
From £10/month
There are a large variety of SIM only deals from £10/month – notably T-Mobile's offer of 500 minutes, unlimited texts and 1GB internet for £11/month (12 month commitment). This is the best "all round" tariff for smartphone owners.
For heavy internet users, we recommend the £12 Goodybag from giffgaff. giffgaff is a low-cost offering from O2: they use the O2 network but have much lower prices. For £12/month, giffgaff offer 250 minutes, unlimited texts and unlimited internet. Another benefit of giffgaff's goodybags is that they can be changed every month. You can change your tariff as required (e.g. when usage patterns change).
For chatterboxes, the largest calling allowance is offered by Orange. For £11/month, you'll get 1000 minutes, unlimited texts and 250MB internet. The 250MB data allowance is suitable for basic web browsing though many smartphone owners may find it restrictive.
| | |
| --- | --- |
| 12 month contracts | 1 month contracts |
From £15/month
There are lots of good options at the £15/month price point. The best deal is Three's The One Plan. For £15/month, you'll get 2000 minutes, 5000 Three-to-Three minutes, 5000 texts and unlimited internet. A notable feature of The One Plan is that you're allowed to tether. You can share the unlimited internet allowance from your phone on to other devices. It's a great way of connecting your laptop or tablet to the mobile internet. You essentially get an unlimited mobile broadband service thrown in for free. From later this year, Three will provide 4G connectivity at no additional cost.
If you're looking for a shorter commitment, Three offers the same deal as a one month rolling contract. The one month version costs £18/month.
| | |
| --- | --- |
| 12 month contracts | 1 month contracts |
From £20/month
At this price point, many networks are offering unlimited calls and unlimited texts on their SIM only plans. The main difference between tariff offerings is in their download allowances: EE offers a very basic 500MB per month (with the ability to use 4G) whereas T-Mobile offers unlimited downloads on their £21/month Full Monty plan (limited to 3G speeds, 4Mbit/s).
For a 1 month contract with unlimited downloads, giffgaff's £20/month Goodybag comes with 1,200 minutes, unlimited texts and unlimited internet.
| | |
| --- | --- |
| 12 month contracts | 1 month contracts |
From £25/month
The following SIM only deals are available for £25/month and more:
| | |
| --- | --- |
| 12 month contracts | 1 month contracts |
£30/month and more
The following SIM only deals are available for £30/month and more:
| | |
| --- | --- |
| 12 month contracts | 1 month contracts |
Finding Out More
You can find out more on the mobile operator's websites. Please refer to the EE, giffgaff, O2, Orange, Three, T-Mobile and Vodafone sites for more information.
Related Posts
About Ken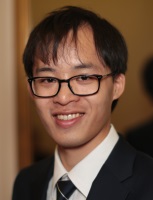 I'm a freelance writer specialising in mobile technology. I've been blogging at Ken's Tech Tips since 2005 with the aim of demystifying mobile technology for the rest of us.
Before writing about mobile technology, my background was in space & atmospheric physics. I have also worked in software development. Nowadays, I help companies to explain mobile technology to their customers. Please check out my portfolio or get in touch for more information. I'm also on Google+.