Mobile Phone Student Discounts: Offers Available By Network
April 6th, 2016
If you're currently a student, you might be able to get a discount on your next mobile phone deal. We review the discounts available to students in the UK.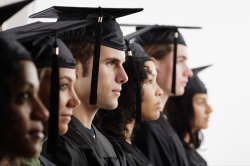 With tuition fees at £9,000 per year and with living costs rising quickly as well, it's never been more important as a student to keep a very close eye on your mobile phone bill. By taking advantage of the discounts available and by switching to a SIM-only deal, you might be able to save more than £200 per year which leaves a lot more money in your back pocket for other things.
Before we go on, here are the four most important things you should know as a student when choosing a new mobile phone contract:
You can save £200 per year by switching to a SIM-only deal. Rather than always buying yourself the latest smartphone, switch to a SIM-only deal whenever this is possible. On a 24-month contract, you'll normally be paying in the region of £35/month. With a SIM-only deal, this is often more like £15/month therefore saving you more than £200 every year.
It's really easy to change to another mobile network. Don't think you always need to stay on the same network: it's super easy to move elsewhere. Get a PAC Code from your current network and you'll be able to move your phone number to any other UK network. If you've got a locked smartphone, it may be necessary to first unlock it before using SIM cards from another network.
Poor credit score? Get a Pay As You Go bundle instead. When you sign up for a Pay Monthly contract, you'll undergo a credit check from the mobile phone network you're joining. For students, this can sometimes be a little bit tricky as you might not have a huge amount of credit history. If you aren't able to get a Pay Monthly contract, consider getting a Pay As You Go bundle instead. Many of them offer fantastic value, sometimes even rivalling the deals available on Pay Monthly.
Don't get lead astray by student discounts and offers. Some mobile networks will offer a discount to students but you shouldn't let this lead your decision. Sometimes you'll be better off choosing a deal from another network, even without a student discount. It's the overall cost after discounts have been applied that you should be comparing when choosing a new deal.
In the rest of this article, we'll discuss the student discounts available on each UK network. You should consider these discounts after finding the best mobile deal as this may help to reduce your costs even further.
Student Discounts By Network
BT Mobile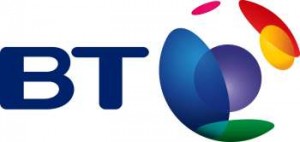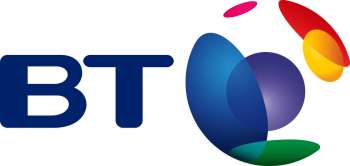 At the moment, there are no exclusive offers for students on the BT Mobile network. However, lots of students should be eligible for a £5/month discount on BT Mobile tariffs. To get this, you'll need to be living in a BT Broadband household (this could either be your parent's address or it could be your term-time address). You don't need to be the BT Broadband bill payer: you just need to live at the address to get the £5/month discount.
Typically, BT also offers some exclusive deals on broadband for students each year from July to October. They include student broadband services with only a 9-month contract. You can see their latest student deals at www.bt.com/students. At other times throughout the year, they won't normally offer student discount packages.
EE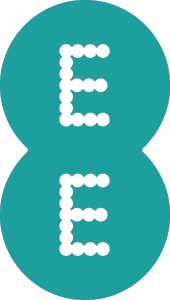 At present, EE does not offer any exclusive discounts only to students. Savvy students, however, can save a significant amount of money by getting a SIM-only deal from the LIFE Mobile sub-brand. It's a lower-cost offering that still uses the EE network and you'll get a Smart Cap feature for better control over your spending. You're also on a much more flexible 30-day contract. The main downside of LIFE Mobile is your download speeds are limited to 3G so you won't have access to the fastest 4G download speeds.
The following table gives a quick summary of how much you can expect to pay on EE and on LIFE Mobile:
Network
Minutes
Texts
Internet
Monthly
Cost
No tariffs could be found matching this criteria.
In the past, EE has offered a discount for all under-24s as part of the U24 offer on the Orange mobile network. It is no longer possible for new customers to join the Orange network but existing customers may still be able to use the U24 offer. For more information, see the U24 help article on EE's website.
giffgaff
giffgaff

doesn't currently have any exclusive deals that are only open to students. However, their SIM-only price plans are already fairly good value and they can often be cheaper than other networks, even when student discounts are accounted for. For students, there is also the opportunity to earn monetary rewards for recommending giffgaff to friends and family (up to £18 for each person you refer to the network).
You can order a free SIM card from giffgaff to take advantage of the following deals:
It's also worth investigating the possibility of buying your handset from giffgaff. In many side-by-side comparisons (e.g. here), they're by far the cheapest network even when student discounts are accounted for.
iD Mobile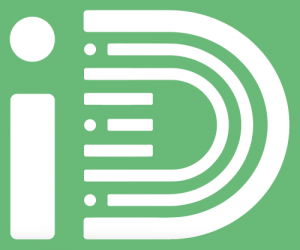 Unfortunately, iD Mobile does not currently offer any exclusive deals for students in the UK. Deals, however, may occasionally be offered by retailers like the Carphone Warehouse and Mobiles.co.uk (two retailers selling Pay Monthly contracts from iD Mobile).
Lebara Mobile
Lebara Mobile

has a 10% student discount on all online top-ups made via their website. To get this, you'll need to possess a NUS Extra card (you should enter your NUS Extra card number as a promotion code when topping up on their website). The offer essentially gives you a 10% discount on phone calls and bundles.
Lycamobile
Lycamobile

offers a 10% student discount on all online top-ups made via their website. You'll need a NUS Extra card, details of which will need to be entered when topping up your SIM card.
O2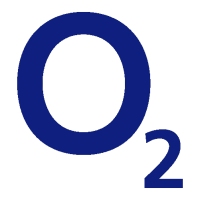 Students getting a new O2 Refresh price plan will get a 20% discount on the airtime portion of their price plan. To get this discount, your O2 Refresh plan will need to be purchased directly from O2 (e.g. from O2.co.uk, from an O2 retail store or from an O2 call centre). The device portion of your price plan is not discounted and remains at the full, original price.
If you're eligible, you can get your 20% student discount on O2 by following the instructions on this page within 28 days of starting your new plan. You'll need to register for an account at UNiDAYS as a part of the offer.
The O2 student discount is not available on SIM-only contracts nor is it available on O2's Pay As You Go tariffs. If you're a student wanting a cheaper deal with coverage from O2, you should instead consider ordering a free SIM card from giffgaff. They're a low-cost sub-brand of O2 with much lower prices and much more flexibility (their SIM-only deals have only a one-month commitment). The following table shows how giffgaff compares to O2:
TalkTalk Mobile

In general, we wouldn't recommend TalkTalk Mobile as a suitable network for students. This is because TalkTalk Mobile requires you have TalkTalk home broadband and because the charges on your TalkTalk Mobile bill are charged to your main TalkTalk account (this can make it incredibly difficult to account for different people's charges when living in a shared household with other students).
Tesco Mobile
Tesco Mobile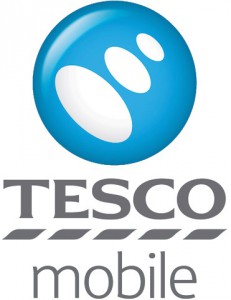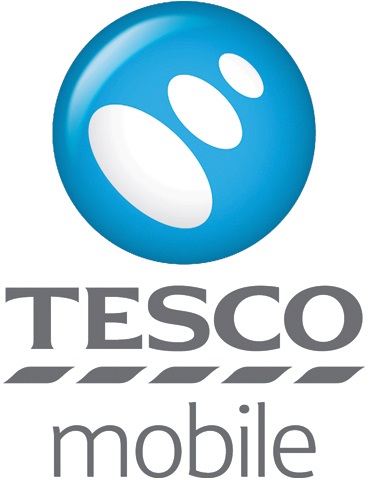 does not currently offer any exclusive discounts for students on their network. You can get the following SIM-only plans at full price from Tesco Mobile:
Network
Minutes
Texts
Internet
Monthly
Cost
100
5,000
100MB
£6.00
250
5,000
500MB
£7.50
500
5,000
250MB
£7.50
250
5,000
1GB
£9.00
500
5,000
500MB
£9.00
500
5,000
1GB
£10.00
1,000
5,000
500MB
£10.00
500
5,000
2GB
£11.00
1,000
5,000
3GB
£12.50
3,000
5,000
6GB
£13.50
1,500
5,000
4GB
£15.00
5,000
5,000
20GB
£20.00
5,000
5,000
12GB
£23.00
5,000
5,000
20GB
£28.00
5,000
5,000
25GB
£32.00
5,000
5,000
30GB
£35.00
Three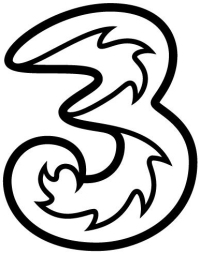 Unfortunately, there are no exclusive discounts for students at the moment on Three. You'll need to pay the full amount for both Pay Monthly contracts and for SIM-only deals.
The following table shows the SIM cards available on Three at the moment:
Virgin Mobile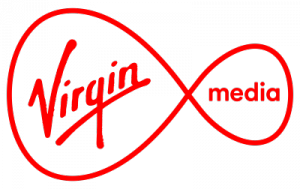 At present, Virgin Mobile does not have any active student discounts. In the past, they've offered a 15% discount for NUS Extra cardholders but this is no longer available to new customers joining the network. New customers will therefore need to pay the full amount as shown in the table below:
If you're a Virgin Media customer for broadband, TV or home phone, you'll additionally get unlimited calling to other Virgin Media customers. If you aren't currently a Virgin Media customer, discounts are currently available on Virgin Media student broadband.
Vodafone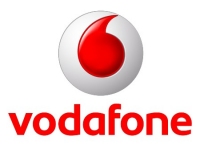 Vodafone offers a 10% student discount on all Pay Monthly contracts, providing you have a .ac.uk e-mail address from a participating institution. The discount is offered on both 24-month plans with a new handset and on 12-month SIM only deals. You'll need to have bought your plan through an official Vodafone channel (either Vodafone.co.uk, a Vodafone retail store or a Vodafone call centre).
For instance, if you wanted a 12-month SIM-only deal with the 10% student discount, your options currently include the following:
To get your discount, you should fill out this form on Vodafone's website within 60 days of starting your plan. The discount is not available on 30-day contracts or on Vodafone Pay As You Go.
Other Student Discounts
There are some other good offers in this area which may also be worth considering:
Amazon.co.uk – 5% off for students: If you have an Amazon Student membership and a NUS Extra card, you can apply for a 5% discount at Amazon.co.uk. This could be useful, for instance, if you're buying a new SIM-free smartphone to give with your SIM-only deal.
Apple Mac & iPad – up to 15% off for students: If you have a UNiDAYS membership, you can get up to 15% off with Apple's Educational Pricing. Discounts are only offered on the Mac and iPad, so you won't get a discount when purchasing the iPhone.
Spotify Premium – half price: Students can get a Spotify Premium subscription for £4.99/month instead of the normal price of £9.99/month. Alternatively, a free subscription to Spotify Premium is included on some Vodafone tariffs.
Other retailers: You can check for a student discount on multiple websites including NUS Extra, Student Beans and UNiDAYS. Also, don't forget to earn some cashback on your online purchases – sign up to TopCashback for a great way to do this.
More Information
For more information, you can see the section on our website about the finding the best deal for your mobile phone. In particular, you should see our guides to the best value SIM-only deals and to the best value Pay As You Go bundles. You can also see our latest list of free SIM card offers.
About Ken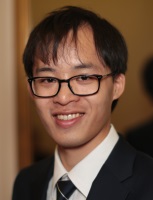 My passion is helping people to get the most out of their mobile phone. I've been blogging at Ken's Tech Tips since 2005.
Aside from writing about mobile technology, my interests are in software development, digital marketing and physics. Outside of the blog, I work with numerous technology companies helping them to explain their product and helping them to market it to consumers. Please get in touch for more information.