Pay As You Go Internet & Data Tariffs – The Good, Bad and Ugly
July 13th, 2009

photo: barnoid
I've previously written articles about how to get free calls and free texts on your existing Pay As You Go mobile. Since, I've recieved dozens of messages asking me how to get free data and internet access on PAYG. Unfortunately, it isn't so clear cut for data. There are some great networks, some bad ones and then some really bad ones.
Find your network and see what it costs. You might be able to save a lot of money by switching tariff. If you're on one of the "ugly" networks, you might save a lot by switching network.
The Good: Free internet access
Three: 3Pay
Three's 3Pay tariff offers 150MB of free mobile internet access which lasts from 90 days from top-up (you can top-up from just £5). Best of all, you can top-up again as soon as you run out. Three have a fantastic high speed 3G data network too.
Cost: 150MB for 3 months free with a top-up; then 30p/MB
Virgin: Addict
Virgin's Addict tariff offers 1GB of free mobile internet access which lasts for 30 days from top-up. But you have to top-up £20 to get it. If you top-up less than that, it's 30p/MB.
Cost: 1GB for 1 month is free with a £20 top-up; otherwise 30p/MB

photo: kevindooley
The Bad: It'll cost you
T-Mobile: Mates Rates
T-Mobile caps the cost of mobile internet at £1 per day. You're charged at 0.73p per KB until you reach the £1 cap. So if you use more than 137KB per day, it'll cost you just a quid.
Cost: £1 per day

Vodafone: Simply
Vodafone's Simply tariff charges a flat rate of £1 for the first 15MB of data every day. After that it costs £2 per MB.
You can get free mobile internet access for one month though. Text webpack to 97613.
Cost: £1 for 15MB/day; then £2/MB

photo: Mark Interrante (aka pinhole)
The Ugly
Orange: Various Animal PAYG Tariffs
Orange cap data at £2 per day. It's not exactly cheap but it'll prevent you from running up any huge bills. The one redeeming point is that access to Facebook, Bebo and MySpace are charged differently at Orange. When you top up, you can access these social networking sites for free.
Cost: £2 per day; but selected social networking sites free for 30 days after top-up
"Urgh" is the most apt way to describe O2 for accessing data and mobile internet. It costs £3 per MB and there are no caps. You even have to pay to access O2′s own mobile site, O2 Active. If you want the internet on the move, stay well clear of O2 PAYG.
Cost: £3 per MB

photo: Hamed Saber
Going Abroad
Don't forget these charges are for accessing data in the UK. Don't assume the same charges apply abroad: they usually don't. You could end up paying between £4 to £6 per megabyte. Check out my guide of 10 things to know before using your phone abroad and don't make the same mistake as the lawyer who ran up a bill of £4,900 downloading an episode of The Apprentice whilst on holiday.
Other considerations
It's worth considering that most PAYG data plans don't allow you to tether your phone to a computer (e.g. use your phone as a modem on your laptop). Also, you might not be allowed to use instant messaging and VoIP. The exception to the latter rule is Three who actively encourage you to use MSN Messenger and Skype on their network. In fact, Three don't charge for Skype data at all.
About Ken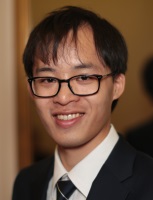 I'm a freelance writer specialising in mobile technology. I've been blogging at Ken's Tech Tips since 2005 with the aim of demystifying mobile technology for the rest of us.
Before writing about mobile technology, my background was in space & atmospheric physics. I have also worked in software development. Nowadays, I help companies to explain mobile technology to their customers. Please check out my portfolio or get in touch for more information. I'm also on Google+.