O2's secret £20 iPhone 'Simplicity' tariff
January 4th, 2010
If you've finished your iPhone contract, O2 have a range of SIM only iPhone tariffs such as 600 minutes, unlimited texts and internet for £20/month.
I've received reports from several readers about a new O2 'Simplicity for iPhone' tariff for existing O2 iPhone customers who have completed their contract period. The tariff offers 300 minutes and unlimited texts for £20/month on a 1-month contract or £15/month on a 12 month-contract. New customers can also sign up if they BYOP (bring your own phone).
For a full discussion of the range of "Simplicity for iPhone" tariffs, see our new blog entry.
What is Simplicity?

photo: h.koppdelaney
Simplicity is O2's SIM-only tariff. Unlike traditional tariffs, SIM-only tariffs don't provide you with a free or subsidised phone: they only provide you with the airtime. Generally customers who are happy with their existing phone can typically save £180/year on a SIM-only tariff such as Simplicity as well as getting a larger allowance of minutes and texts.
Who can use this deal?
The 'Simplicity for iPhone' deal is open to existing O2 iPhone who have completed the original length of their contract (i.e. you signed an 18-month contract and you've already had the iPhone for 18 months).
New customers can sign up too but they'll have to provide their own iPhone. This includes customers with a second-hand iPhone.
How does 'Simplicity for iPhone' differ from a standard iPhone tariff?
We've written about the £5/month "hidden charge" which the networks use to hide part of the cost of the iPhone inside the monthly payment. It was one of the reasons why we decided to develop our very own iPhone price comparison website – we wanted to bring clarity to the pricing of the iPhone and allow consumers to see the real price of having an iPhone. Many analysts also believe customers pay an "Apple tax" – a certain percentage of your iPhone monthly subscription fee goes to Apple.
On the Simplicity tariff, you no longer have to pay the part of the subscription fee which goes towards buying the phone and the "Apple tax". This is what allows the Simplicity deal to cost a lot less than the standard iPhone tariff.

photo: Jeff Kubina
Simplicity for iPhone (£20/month) offers:
300 minutes
Unlimited texts
500MB web & unlimited wi-fi
Visual Voicemail
This compares to O2's £35/month iPhone tariff which also offers 300 minutes, unlimited texts and 500MB web &  unlimited wi-fi. By switching to 'Simplicity for iPhone', existing customers save at least £180 per year or £240 per year if they are willing to sign up for a 12-month contract!
There are a whole range of "Simplicity for iPhone" tariffs available – ranging from 300 minutes (discussed here) to unlimited minutes.
How do I join 'Simplicity for iPhone'?
On the 26th February 2010, O2 made the 'Simplicity for iPhone' tariffs available through their website to order. See the list of 1 month contracts and list of 12 month contracts.
Previously, you had to call up the O2 'Retentions' department to switch.
We would love to hear your experiences with switching so please do drop us a comment below.
What are the alternatives?
Vodafone also have SIM only tariffs for the iPhone with BT Openzone hotspot access but without Visual Voicemail. You'll have to unlock your iPhone and switch network. You could also see our full guide to SIM only tariffs for smartphones. Note that services such as Visual Voicemail and Wi-Fi hotspot access won't be available on these alternative non-iPhone tariffs.
What about new customers?

photo: [n]
We've discovered that new iPhone customers can sometimes save up to £70 by buying an iPhone on Pay As You Go and then signing up for "Simplicity for iPhone". To find out whether you'll save any money by signing up to the Simplicity for iPhone tariffs to start off with, please use our calculator.
Full Disclosure: This page was rewritten on 28th February 2010 because of the changes to O2's iPhone tariffs and the general availability of "Simplicity for iPhone" on the O2 website.
About Ken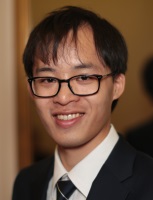 My passion is helping people to get the most out of their mobile phone. I've been blogging at Ken's Tech Tips since 2005.
Aside from writing about mobile technology, my interests are in software development, digital marketing and physics. Outside of the blog, I work with numerous technology companies helping them to explain their product and helping them to market it to consumers. Please get in touch for more information.