O2 offering UK's cheapest HTC Desire S: free from £13.50/month with internet
April 26th, 2011
O2 are currently offering the new Android-powered "HTC Desire S" smartphone for free on contracts starting from £13.50/month.
Pricing Changed: As of 26th April 2011, 11am, O2 have added an upfront charge of £150 to the "50 minutes" tariff and £105 to the "100 minutes" tariff. The Desire S remains free on plans of 300 minutes or above. All other details remain the same. Some of the deals that we cover on this website are incredibly short-lived so please subscribe to our Twitter feed or our mailing list to make sure you hear about them.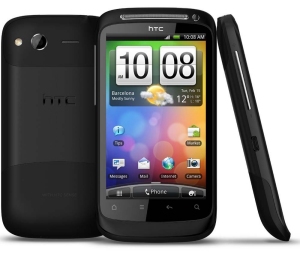 O2 have just launched the Android-powered HTC Desire S smartphone and it's available for free when you take a contract starting from just £13.50/month. You'll only get 50 minutes, 250 texts, 100MB internet each month but over the 24 months the total cost of ownership is £324 – far less than buying the phone itself (approx. £375 SIM-free).
What is the HTC Desire S?
The HTC Desire S is a smartphone running Google's Android Operating System.
Announced in February this year, the Desire S is an updated version of the original HTC Desire with various hardware and software updates. Key specifications of the HTC Desire S include:
3.7-inch capacitive S-LCD touchscreen
Google's Android 2.3 "Gingerbread" operating system with access to 100,000+ apps through the Android Market
1 GHz Scorpion processor
HTC Sense user interface
5 megapixel camera with autofocus, flash and geotagging. 720p high-definition video recording.
GPS antenna with Google Maps and free GPS navigation
1GB internal memory & support for memory expansion through microSD card slot
The full specifications are available on the HTC website.
Cnet have a decent comparison of the new HTC Desire S VS the original HTC Desire and a review of the HTC Desire S.
What do I get for £13.50/month?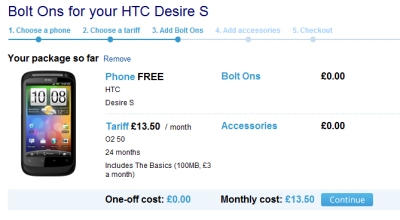 For £13.50/month, you'll get O2's bare-basics package:
Inclusive HTC Desire S
50 minutes
250 texts
100MB internet ("The Basics" data package)
£13.50/month on a 24 month contract
Whilst this package certainly isn't suitable for those who make a lot of calls and send a lot of texts, it's a really great price at which to enter the smartphone world. The 100MB data allowance is on the low side too but if you've got access to a wi-fi network at home and work, 100MB could be enough (see our guide to what 100MB really means).
At the end of the day, you're getting a phone and some inclusive airtime for some £50 less than the cost of the phone itself. That's not a bad deal at all providing you don't exceed the airtime allowance and run up extra charges (35p/minute for calls and 12p per text message).
The package is available from the O2 website. Select the £16.50/month tariff and then change the data allowance to "The Basics" (this will subtract £3/month from the cost and bring it down to £13.50/month). It is possible to change your data allowance at a later date by calling O2 Customer Services.
What if I want more airtime?
O2 are offering the Desire S for free on 21 different Pay Monthly packages. You'll need to select the amount of airtime you want (e.g. the number of minutes & texts you use each month) as well as a data package (see our guide on picking an O2 data package):

Airtime
Data Package
Minutes
Texts
The Basics (100MB)
The All Rounder (500MB)
The Works (1GB)
50
250
£13.50
£16.50
£20.50
100
500
£18.50
£21.50
£25.50
300
Unlimited
£24.00*
£27.00*
£31.00*
600
Unlimited
£29.00*
£32.00*
£46.00*
900
Unlimited
£34.00*
£37.00*
£41.00*
1200
Unlimited
£39.00*
£42.00*
£46.00*
Unlimited
Unlimited
£60.00
£63.00
£67.00
* Includes £5/month discount.
The full tariff listing can be seen here. Note that the prices on the O2 website are displayed inclusive of The All Rounder data package. You'll need to subtract £3/month for "The Basics" and add £4/month for "The Works".
For the 18 month tariffs, add £5/month to the price.

photo: Jeff Kubina
Which other networks offer the HTC Desire S?
I'm switching to O2. Can I keep my existing phone number if I switch to O2?
Yes. You'll need to ask your existing mobile network for a PAC Code. Provide this code to O2 who will arrange the transfer of your phone number within 2 working days. Our PAC Code Finder tool will walk you through the entire process of moving your phone number to O2.
Where can I get this deal?
This deal is available from the O2 website.
About Ken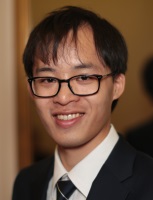 My passion is helping people to get the most out of their mobile phone. I've been blogging at Ken's Tech Tips since 2005.
Aside from writing about mobile technology, my interests are in software development, digital marketing and physics. Outside of the blog, I work with numerous technology companies helping them to explain their product and helping them to market it to consumers. Please get in touch for more information.