O2 launch £5/month USB mobile broadband with 500MB web, BT Openzone
August 12th, 2010
O2 have launched a new 1-month rolling tariff which provides 500MB of data to use through a USB dongle and "unlimited" access to BT Openzone and Cloud wi-fi hotspots for £5/month.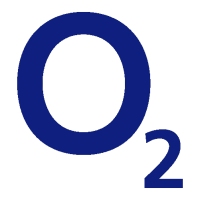 O2 have just launched the UK's cheapest mobile broadband tariff. At £5/month, the tariff provides 500MB of mobile broadband internet access on your laptop every month and "unlimited" access to wi-fi hotspots operated by BT Openzone and The Cloud. Another bonus of the tariff is that it's only a 1-month rolling contract meaning that it can practically be cancelled at any time. There is a £19.99 upfront cost for the the dongle.
How does mobile broadband work?
"Mobile broadband" is the name for a broadband service provided over a 3G mobile connection (the same technology used by smartphones such as the iPhone). This differs from a traditional home broadband connection which is provided through a BT landline or a Virgin Media cable connection. The benefit of mobile broadband is you can use it on the road and whilst away from home.
In order to use mobile broadband on your laptop, you'll usually need a USB modem (nicknamed a "dongle"). A dongle is roughly the size of a USB memory stick and allows your laptop to access a 3G network.
In this tariff, O2 are offering two things:
a mobile broadband connection offered by O2 with a 500MB monthly limit
access to wi-fi hotspots operated by BT Openzone and The Cloud (you'll find these in places such as McDonalds and Starbucks)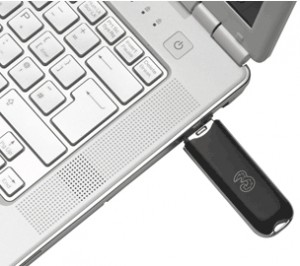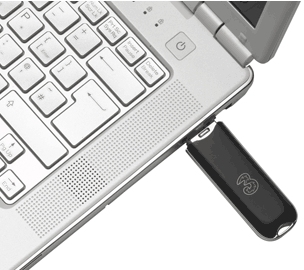 It is the combination of the two which makes this tariff particularly attractive. Typically you'd pay a lot more than £5/month just for the access to BT Openzone and The Cloud. On top of that, with the O2 tariff you get 500MB of 3G data. Whilst 500MB probably isn't enough for everyday surfing and as a replacement for your home broadband connection, it's sufficient for occasional use whilst out of the house.
How does the price compare to buying wi-fi access directly through BT Openzone?
BT Openzone sell access to their wi-fi hotspots directly. They charge £5.88/month (including VAT) for 500 minutes (8 hours) of access to the BT Openzone network. This is a 12-month contract.
The O2 deal clearly trumps buying the BT Openzone tariff. O2 is providing 500MB over their 3G network as well as "unlimited" access to BT Openzone and The Cloud for £5/month. In other words: you'll get more time on Openzone, access to The Cloud and O2's 3G network and you'll pay less than if you had just taken out Openzone by itself. Furthermore, O2's deal is a 1-month rolling contract so you can cancel it at any time.
What other mobile broadband tariffs does O2 offer?
O2 currently offer a total of 5 mobile broadband tariffs. Each of the tariffs also includes access to BT Openzone and The Cloud hotspots.
| Amount of Data | Contract Length | Upfront Cost | Monthly Price |
| --- | --- | --- | --- |
| 500MB | 1 month | £19.99 | £5 |
| 1GB | 1 month | Free | £10 |
| 1GB | 18 months | Free | £10 |
| 2GB | 1 month | Free | £15 |
| 3GB | 18 months | Free | £15 |
What are the alternatives?
All of the major networks (Three, O2, Orange, T-Mobile and Vodafone) are offering mobile broadband tariffs but offer little in the same price range. Most networks offer tariffs in the £10-£15 price range but typically with 12-month or 18-month contracts.
The tariff which comes the closest is Three's "Broadband Lite" tariff. It offers 1GB of 3G data for £7.50 per month. It's an 18-month contract and doesn't include access to BT Openzone hotspots.
Can I use this abroad?
Technically the dongle will work correctly abroad. However, I would strongly recommend against using it abroad. Your 500MB monthly of 3G data is only for use within the UK. If you're outside of the UK, O2 will charge you £3/MB if you're inside the EU or £6/MB otherwise. This means you'd have a huge bill when you return home.
Where can I get this deal?
This deal is available through the O2 website.
About Ken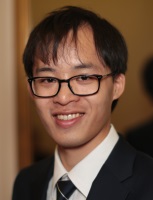 My passion is helping people to get the most out of their mobile phone. I've been blogging at Ken's Tech Tips since 2005.
Aside from writing about mobile technology, my interests are in software development, digital marketing and physics. Outside of the blog, I work with numerous technology companies helping them to explain their product and helping them to market it to consumers. Please get in touch for more information.