iPhone on Tesco Mobile: £20 monthly tariff; available next week (14th December)
December 10th, 2009
Tesco Mobile have announced their iPhone prices today and that the iPhone will be available in stores from the 14th December. The tariffs are different from those offered by O2 and Orange and include a headline grabbing 12-month "cheapest ever iPhone contract" at £20/month and a £60/month "all you can eat" tariff. In this article, Ken's Tech Tips digs through the small print to find out how these new tariffs really compare with what is available on the market.
The low end £20/month 12-month contract

photo: William Hook
The first is a £20/month 12-month contract. Customers will get unlimited web & wi-fi (with fair usage of 1TB/month!) and £60 worth of calls and texts. Calls cost 20p per minute and texts are 10p each so your £60 credit could be used in the following ways:
300 minutes, 0 texts
200 minutes, 200 texts
150 minutes, 300 texts
100 minutes, 400 texts
0 minutes, 600 texts
Unfortunately, you have to pay a fair bit for the iPhone itself.
The 8GB iPhone 3G costs £222
The 16GB iPhone 3G S costs £320
The 32GB iPhone 3G S costs £407
How does the total cost of ownership compare?

photo: Jeff Kubina
The minimum total cost of ownership of having a 16GB iPhone 3G S on the £20/month plan is £560. This is the total amount you will pay if you cancel after 12 months.
The closest comparable tariff in terms of minutes & text is Orange's 18-month £30/month contract. It offers 150 minutes and 250 texts. The total cost of ownership on Orange after 18 months is £725. On Tesco Mobile, you'll have paid £680 after 18 months.
The high end £60/month 24-month contract
The second offering from Tesco is an "all you can eat" tariff. It's £60/month and the contract lasts for 24 months but you'll get unlimited calls, texts and internet. This offering comes with a free 16GB iPhone 3G S or you can pay £50 to upgrade to the 32GB model.
How does it compare?

photo: John Steven Fernandez
The equivalent unlimited tariff on Orange would cost you £125/month (24 month contract).
Alternatively, the £75/month 18-month contracts on O2 and Orange will give you 3000 minutes and 500 texts – which comes fairly close to "unlimited".
The £60/month Tesco tariff compares fairly well with those of the rival networks.
Pay As You Go
Tesco Mobile also offer the iPhone on PAYG. The price is identical to that of O2 and Orange: £440 for the 16GB iPhone 3G S and £538 for the 32 GB iPhone 3G S. The only way to differentiate is on the freebies offered with the top up.
The Verdict
At Ken's Tech Tips we're underwhelmed by Tesco's offerings.
The £20/month contract is certainly eye-catching and offers a cheaper alternative than the other networks. However, the upfront cost is high and the allowances aren't so great.
The £60/month contract is certainly very competitive and undercuts the offerings of O2 and Orange but we're unsure how many people fully utilise "unlimited" tariffs.
On the Pay As You Go front, Tesco have offered exactly the same prices as O2 and Orange.
Compare prices between different networks
We're running an iPhone price comparison webpage. We're still awaiting news of Vodafone's iPhone tariffs in the new year. We wonder whether they'll match Tesco with a £20/month headline tariff. We'll update the page as soon as we find out so you can see all the tariffs side-by-side.
Keep up to date on iPhone tariffs in the UK
Subscribe to the Ken's Tech Tips: News Feed for details of news of iPhone releases, tariffs and price cuts in the UK.
About Ken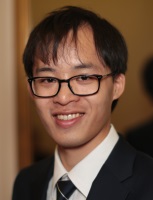 My passion is helping people to get the most out of their mobile phone. I've been blogging at Ken's Tech Tips since 2005.
Aside from writing about mobile technology, my interests are in software development, digital marketing and physics. Outside of the blog, I work with numerous technology companies helping them to explain their product and helping them to market it to consumers. Please get in touch for more information.