Unlocked Phones: Check If Your Phone Is Locked, How To Unlock & Buy Unlocked
February 2nd, 2013
How to check whether your phone is locked, how to unlock it and where you can buy an unlocked phone.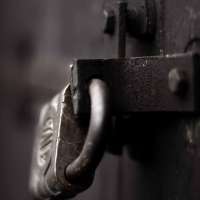 There are many benefits of having an unlocked mobile phone. Unlocked smartphones can be used on the mobile network of your choice. This means greater flexibility to switch to cheaper deals, the ability to use your smartphone abroad for less and the ability to sell your handset for more once you've finished using it.
In this article, we take a look at mobile phone unlocking. We'll look at the benefits of unlocking, how to tell if your phone is locked and how you can unlock your phone. We'll also look at various other elements of unlocking such as legality, the reasons that phones are sold locked and where you can buy unlocked phones.
What are the benefits of having an unlocked mobile phone?
Unlocked mobile phones can work on any compatible mobile network. This is in contrast to locked mobile phones which will only work on one network. The benefits of having an unlocked phone include:
Flexibility to change mobile network.
With a handset that is locked to a single network, you're restricted to buying airtime from a single company. In contrast, an unlocked handset will work on any mobile network. This gives you the flexibility to compare offerings from different companies and to switch to the tariff that offers the best deal for you.
As an example of the savings possible, check out our guide to the best value SIM Only deals. Three's £9.90/month SIM card gives you 600 minutes, 5000 texts and 1GB internet. On many other contracts, you could be paying close to £35/month for the same amount of airtime. Having the flexibility to switch to SIM Only tariffs from other networks can save you in the region of £20/month (or £240 per year).
Cheaper calls, texts & internet when you're abroad.
If you're going abroad and plan to roam on a UK SIM card, you could be paying significantly more than you're used to when using your mobile phone. If you're travelling outside the EU, expect to pay to £1.50/minute for phone calls, 50p per text message and £6/MB for data. With the typical smartphone user consuming around 10MB of data each day, this adds up to a mammoth £60 per day. Within Europe, costs are much lower and start from £2/day to use your smartphone abroad.
Aside from turning your phone off, the best way of cutting your phone bill whilst travelling is to buy a SIM card locally in the country of travel. This allows you to use the full feature set of your smartphone (including internet, e-mail, instant messaging and maps) whilst paying the same as local residents. To use a local SIM card when abroad, you'll need to unlock your smartphone.
You can pass your old handset to family, friends or colleagues.
When we upgrade our devices, many of us pass our old devices to friends or family. This means two people can benefit from a handset upgrade, rather than just one person. As your friends and family may be on a different mobile network to you, the handset may need to be unlocked before they can use it.
Your handset retains value better.
If you plan to sell your phone in the future (for example through eBay, Gumtree or CeX), the value of your phone will be much greater if it's unlocked. This is because your phone can be sold to customers of any mobile network, rather than just one. Our analysis shows that unlocked devices are worth approximately £20 more than locked devices. They may also sell more quickly and attract a greater number of bids.
How do I tell whether my phone is locked?
If you purchased your handset directly from your mobile network, either on Pay As You Go or Pay Monthly, there is a reasonably good chance that it's locked. Some tell-tale signs of a locked phone include:
The phone box/packaging has the logo of your mobile network on it.
The phone itself is branded with the logo of your mobile operator.
You see the logo of your mobile operator every time that you turn on the phone.
Within the phone, there are numerous menu items relating to your mobile operator (for example Vodafone 360 or Orange World). Note, however, that this isn't a very reliable indicator so you should always double-check.
The best way to test if your phone is locked is to grab yourself a free Pay As You Go SIM card. The SIM card should be from a network other than your own. Place this SIM card inside your phone. If your phone is unlocked, it'll start up as normal and load up fully. It will display the name of the network on the screen and allow you to make calls and send texts. If your phone is locked, it'll display an error message or ask you for a "subsidy PIN".
If your phone was described as "SIM-free" or "unlocked" when you bought it, you should find that it passes this test as unlocked. If this is not the case, there may be recourse to return your phone under the product description being incorrect.
How can I unlock my mobile phone?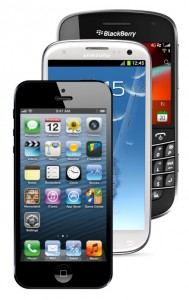 The best way to unlock your phone is to contact your mobile network. This should be done by the original owner of the phone. All of the UK's mobile operators will unlock their devices and the charge for doing so is no more than £20. On some networks, unlocking may be free for Pay Monthly customers.
We've got in-depth guides to:
For all other devices, the general method of unlocking is to contact your mobile operator and to provide them with your IMEI number. You can find this number by opening the dialler (just as if you were to make a phone call) and dialling *#06# (star hash zero six hash).
For some devices, there are unofficial methods of unlocking. This may involve "jailbreaking" or "rooting" your phone. This is normally recommended only for advanced users and unlocking your phone in this way will invalidate your warranty. Furthermore, when unlocking is carried out in this way, there is the possibility of permanently damaging your phone. The unlock may not be permanent and you may need to unlock your phone again after each software update.
Please be aware that there are a large number of scam unlocking services on the internet. Some of these services simply charge you for something that can be downloaded free (e.g. jailbreaking software). Other services simply don't work and you will be refused customer support and a refund. Please triple-check all third-party unlocking services before using them.
The only official way to unlock your phone is through your mobile operator. This is because your mobile operator paid to subsidise the phone. It is not possible for any other company to offer an official unlock.

Isn't it illegal to unlock my phone?
No, it isn't illegal to unlock your phone in the UK. Unlocking is a service that is provided by all of the major mobile operators.
Note that unlocking is very different from unblocking. Unblocking refers to the technique of modifying a phone so that it continue to work after the mobile networks have blocked it. This technique is sometimes performed on devices that have been stolen. Unblocking is illegal but unlocking is 100% legal in the UK.
Where can I get an unlocked phone?
If you buy a phone that is unlocked to start off with, you can save the hassle of having to unlock it at a later date.
Usually when you buy a phone directly from a network, it'll be locked. This applies to all Pay As You Go phones and most Pay Monthly phones. As an alternative to buying directly from the network, many people have reported receiving unlocked phones when they buy through the Carphone Warehouse. As the Carphone Warehouse sells phones on behalf of multiple networks, it would be a logistical nightmare for them to hold separate stock for each phone locked on different networks. They get around this problem by holding a single stock of unlocked devices. As these devices are unlocked, they can sell airtime from any mobile network with the device. They never advertise their smartphones as unlocked so there's a degree of risk in this so be prepared to pay to unlock it if necessary.
Mobiles.co.uk, a branch of the Carphone Warehouse, also sell all of their handsets unlocked.
If you're happy to pay more upfront and to do away with a contract, look out for "SIM-free" phones. These phones are sold without airtime and can be used on the network of your choice. You'll be able to buy them from retailers such as Amazon.co.uk.
Why are phones locked?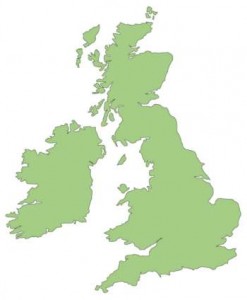 In the UK, the network operators often subsidise their phones. They do this in an attempt to attract customers to their network.
Consumers (particularly on Pay As You Go) tend to be fairly network agnostic. They usually choose the phone that they want first and will then compare networks to find the one that offers the cheapest device. In order to lower the cost of the handset, networks subsidise the phones and sell them as a "loss leader" hoping to make that money back through selling airtime.
To stop you from buying a subsidised phone from Network A (which loses money on the phone) and immediately using it on Network B (which makes the profit from the airtime), the phone is sold "locked" to Network A. This protects the subsidy that they have invested in the device.
By paying this subsidy back to the network, you can unlock your phone for use on other networks.
I've got a phone locked to a foreign network. Will it work on a UK network?
No. For the purposes of phone locking, foreign networks are treated as totally separate networks to UK ones. This is true even when the foreign network shares its name with a UK counterpart.
For example, if you have a phone locked to 3 Hong Kong, it won't work on 3 UK. If you have a phone locked to Orange France, it won't work on Orange UK. And so on for O2 Ireland, T-Mobile Germany, Vodafone Australia. Phone that are locked to foreign networks will not work on their British counterpart network and will need to be unlocked first.
Is my network legally obliged to unlock my phone for me?
No. There is no legal obligation for the network to unlock your phone. They can refuse this request for any reason. However, all UK networks will happily unlock your phone providing you pay a small amount (no more than £15-£20).
I'm planning to unlock my phone and switch network. What else should I know?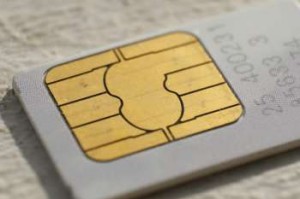 If you've got an unlocked phone, you'll have access to great value SIM-only tariffs. These start at just £6.90/month with minutes, texts and internet included. Typically you'll save around £240/year with a SIM only deal. Alternatively, pick up a free Pay As You Go SIM card – many of them can offer great deals too.
If you're switching network and wish to keep your current phone number, you'll need a PAC Code. We've got a detailed guide on obtaining and using a PAC code.
Finally, don't forget it might be worth checking Carphone Warehouse and Mobiles.co.uk before buying your smartphone. Whilst Carphone Warehouse doesn't promise that their devices are unlocked, there's a reasonable chance that it is. They often charge the same as going directly to the network (or less) so there's little to lose.
About Ken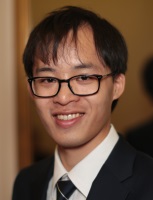 I'm a freelance writer specialising in mobile technology. I've been blogging at Ken's Tech Tips since 2005 with the aim of demystifying mobile technology for the rest of us.
Before writing about mobile technology, my background was in space & atmospheric physics. I have also worked in software development. Nowadays, I help companies to explain mobile technology to their customers. Please check out my portfolio or get in touch for more information. I'm also on Google+.