Exclusive: O2 loophole – Get the iPhone on a cheaper, 12-month contract
February 26th, 2010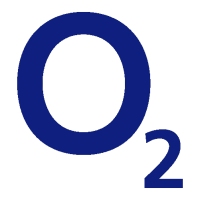 O2 updated their range of iPhone tariffs today as reported before here and here. In doing so, they've introduced a new loophole which means that you can potentially save money by making individual orders for an iPhone and another for an airtime tariff. You can save up to £70 using this method, get an extra SIM card with 12 months of free internet (worth £120) and you'll benefit from having a shorter 12 month contract too.
How does it work?
This new loophole has been introduced by O2's new "Simplicity for iPhone" tariffs.
The "Simplicity for iPhone" tariffs provide customers with the exact same airtime allowance as the standard iPhone tariffs (i.e. the same number of minutes, unlimited texts, unlimited internet and visual voicemail) but it doesn't provide an iPhone. For this reason, the "Simplicity for iPhone" tariffs are aimed at existing iPhone customers and are cheaper by roughly £15/month to £20/month.
However, this does not stop new iPhone customers from signing up to "Simplicity for iPhone". The only thing is, you'll have to source your own iPhone. And you can do that from O2 itself! By purchasing an iPhone on PAYG and then a "Simplicity for iPhone" contract, it is often sometimes be cheaper than buying the official contract.
Will it work for me and how much will I save?
As a general rule, you will save money using this loophole if you are ordering an iPhone 3G or you are choosing a tariff with 300 minutes or less. From my experience, most people fit into either of these two categories.
For more information on how this calculator and loophole works, see the information at the bottom of the article.
What are the other benefits and disadvantages?

photo: Flowery *L*u*z*a*
Advantages:
You save money! (sometimes, use the calculator to find out)
You'll have a spare PAYG SIM card which comes with your PAYG iPhone. This SIM card includes 12 months of free web & wi-fi (worth £120). You could pass this onto a friend/family or use it in an old phone.
You are only tied into a 12 month contract. This means you would be free to upgrade your iPhone or switch to a different network in 12 months as opposed to 18 months or 24 months.
Disadvantages:
You will need to make a large payment upfront for the iPhone.
It will cost £15 to unlock your iPhone if you choose to switch network later. This is because you have purchased it on Pay As You Go.
Do I need to unlock my iPhone to use this loophole?
No. As you have purchased your iPhone from O2, your iPhone will be locked to the O2 network. There won't be a problem putting a O2 Simplicity SIM into an O2 Pay As You Go iPhone.
Is this the cheapest way to get an iPhone? How does this compare to the other networks?
We have updated our iPhone price comparison website which will now report the price of the iPhone on O2 Simplicity. You can use it to compare the cost of an iPhone on O2, O2 Simplicity, Orange, Tesco Mobile and Vodafone.
How do I get it?
If you would like to use this loophole:
Buy an iPhone on Pay As You Go
Order Simplicity for iPhone
Did it work for you?
We'd love to hear your experiences – drop us a comment below if this loophole worked for you.
How exactly does the loophole work? (the maths)
As an example, consider the 18 month tariffs. The following table shows the number of minutes you get on different standard O2 iPhone tariffs. We also show the monthly cost of the equivalent Simplicity tariff. In each case, the Simplicity tariff is £20/month cheaper and provides the same amount of airtime. Over the course of your 18 month contract, this leads to a total saving of £360.
| Monthly Cost (18 month Standard Tariff) | Monthly Cost (12 month Simplicity Tariff) | Minutes |
| --- | --- | --- |
| £30 | – | 100 |
| £35 | £15 | 300 |
| £40 | £20 | 600 |
| £45 | £25 | 900 |
| £50 | £30 | 1200 |
| £65 | £45 | Unlimited |
However, we must also consider the cost of the iPhone itself. You will pay more for the iPhone upfront using this loophole (you need to buy it on PAYG) so that will erode away at the cost saving. In order to make a cost saving overall, the price difference for the iPhone must be less than £360.
About Ken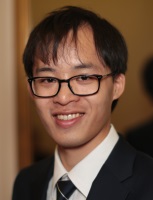 My passion is helping people to get the most out of their mobile phone. I've been blogging at Ken's Tech Tips since 2005.
Aside from writing about mobile technology, my interests are in software development, digital marketing and physics. Outside of the blog, I work with numerous technology companies helping them to explain their product and helping them to market it to consumers. Please get in touch for more information.