Apple iPhone 5 on Three: Full Review
September 17th, 2012
Three are offering the new iPhone 5 from £34/month and £79 upfront.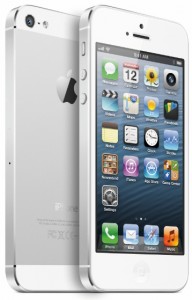 The iPhone 5 is due to be released later this week on all five of the major UK mobile networks. Featuring a new design, an enlarged 4-inch Retina display and a powerful new 'Apple A6' processor, the iPhone 5 is likely to become the best selling handset of 2012. After comparing prices and tariffs from all 5 UK networks, our recommended 'best value' network for the new iPhone 5 is Three.
In this article, we review the iPhone 5 on Three. We look at how Three's tariffs compares to those on other networks, what all-you-can-eat internet really means and what download speeds and coverage you can expect with the iPhone on Three. We also answer several other commonly asked questions such as how to keep your existing phone number, how to tether on the iPhone 5 and how to use an unlocked iPhone 5 on Three.
How does Three compare to other networks for the iPhone 5?
Three currently offers two iPhone 5 tariffs: the 'Ultimate Internet 500' tariff with 500 minutes and 'The One Plan' with 2000 minutes and inclusive tethering. Both tariffs come with 5000 inclusive texts and all-you-can-eat internet with no download limits.
For the 16GB iPhone 5, prices are as follows:
'Ultimate Internet 500' is currently the cheapest available iPhone 5 tariff in the UK. It currently has only one comparable tariff from Vodafone:
| Network | Minutes | Texts | Data | Upfront Cost | Monthly Cost | Total Cost of Ownership |
| --- | --- | --- | --- | --- | --- | --- |
| Three | 500 | 5000 | Unlimited | £79 | £34 | £895 |
| Vodafone | 600 | Unlimited | 500MB | £149 | £33 | £941 |
If you're looking for more minutes, here's how 'The One Plan' compares to similar flagship tariffs from other mobile networks:
Network
Minutes
Texts
Data
Upfront Cost
Monthly Cost
Total Cost of Ownership
Three
The One Plan
2000
5000
Unlimited
& Tethering
£79
£36
£943
Orange
The Works
Unlimited
Unlimited
1GB
£109.99
£36
£974
O2
On & On
Unlimited
Unlimited
1GB
£249.99
£26
£874
T-Mobile
The Full Monty
2000
Unlimited
Unlimited
£109.00
£36
£973
Vodafone
Vodafone Red
Unlimited
Unlimited
1GB
£99.00
£37
£987
Over 24 months, Three's 'One Plan' comes out as the second-cheapest network after O2's On & On tariff which can save you an additional £69 if you're willing to pay £250 upfront for your handset. Whilst O2, Orange and Vodafone offer download limits of 1GB, 'The One Plan' features unlimited data and inclusive tethering. T-Mobile also offers unlimited data on their 'Full Monty' tariff but tethering is not permitted.
Are there any download limits or fair usage policies on Three?
No. Three does not have any download limits on their 'Ultimate Internet' and 'The One Plan' tariffs. Both tariffs come with all-you-can-eat internet which has no hidden download limits or fair usage policies.
Consumers who opt for 'The One Plan' can additionally use the tethering/wi-fi hotspot feature of the iPhone 5. This allows you to share your internet connection with other devices such as a laptop, tablet and e-book reader – essentially you're getting a free mobile broadband service thrown in there as well. Tethering can be enabled on the iPhone 5 by opening the Settings application and navigating to General > Network > Personal Hotspot.
Three's 'Essential Internet' tariffs come with a 250MB download limit. At the time of writing, the iPhone 5 is not currently available on 'Essential Internet'. It is unknown whether Three will make the iPhone 5 available on 'Essential Internet' in the future.
What's coverage like on Three?
Three's 3G network covers 97% of the UK population with the majority of its network offering high-speed HSPA+ connectivity. This means you can potentially access download speeds of up to 42Mbit/s with a HSPA+ compatible device such as the iPhone 5 or Galaxy S3. Unlike other UK mobile networks, Three's network is purely 3G and does not have a 2G fallback. This means that if you live in certain parts of the country with poor 3G coverage, you may find periodically yourself without connectivity.
We recommend using Three's online coverage checker before purchasing an iPhone from them. You should ensure that indoor and outdoor coverage is available where you live and where you work.
What download speeds can I expect with an iPhone on Three?
The iPhone 5 features 2G, 3G and 4G network connectivity. Three's network uses 3G DC-HSPA+ connectivity. DC-HSPA+ offers potential download speeds of up to 42Mbit/s, though download speeds are normally closer to 8Mbit/s in experience. This should be sufficient for most typical smartphone usage: even a high bandwidth activity such as streaming of high-definition video from iPlayer will only require 3.2Mbit/s.
Can I use 4G connectivity on Three?
No. Whilst the iPhone 5 supports 4G LTE connectivity, Three does not currently have a 4G LTE network. The only UK network with plans to launch 4G this year is EE. However, their price plans are currently unknown.
Three are expected to launch a 4G LTE network during 2013 which is likely to be compatible with the iPhone 5. When their 4G network eventually launches, it is unknown whether existing 3G customers will be able to access it on an existing plan. It is possible that, like EE, Three will ask customers to upgrade to a new 4G plan at a later date to use their new 4G network. Three customers should be aware of this possibility in the future.
In our view, 4G connectivity isn't worthwhile at the moment. 4G has typical download speeds of 15Mbit/s but the typical speeds of a DC-HSPA+ connection (8Mbit/s) or standard HSPA+ connection (4Mbit/s) should already be enough for most users and almost all smartphone applications.
I'm switching to Three. Can I keep my existing phone number?
Yes. It is very easy to move your number to Three and the entire process should take less than 24 hours.
In order to transfer your phone number to Three, you'll first need to order and activate your handset online. You'll initially be assigned a temporary mobile number from Three with which you can set up your iPhone and verify that it is working as desired.
Once your handset arrives, you'll then need to contact your old mobile network to ask them for a PAC Code (Porting Authorisation Code). This PAC Code should be given to Three Customer Services by calling 333 from your Three handset. Three will then handle the process of transferring your mobile number.
You can use our PAC Code Finder for a step-by-step guide to transferring your phone number to Three.
How can I buy an iPhone 5 from Three?
You can buy an iPhone 5 from Three through their website.
I've purchased a SIM-free/unlocked iPhone 5. Can I use it on Three?
Yes. If you've purchased a SIM-free iPhone, you can simply insert one of Three's nano-SIM cards inside the handset to get started. Three provides a range of SIM Only plans which are designed for the iPhone 5. These start from £6.90/month for 200 minutes, 5000 texts and 500MB internet. Our recommended tariffs are as follows:
Please be sure to select the "nano SIM" sized card when ordering: otherwise your new SIM card will not fit correctly. The "Micro SIM" card is for owners of the iPhone 4/4S whereas the standard SIM is for owners of the older iPhone 3GS. A full list of Three's SIM only tariffs can be found on their website.
If you have an iPhone 5 which was purchased on another network, you'll need to unlock it first. SIM-free iPhone devices are already unlocked when sold to you.
Can I use FaceTime over 3G on Three?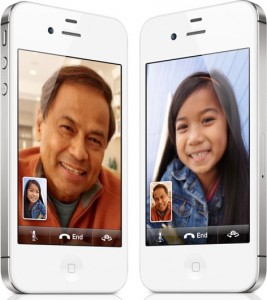 The iPhone 5 allows FaceTime video calls to be made over 3G networks. Three have not officially confirmed their position on whether they will support this but we expect that they will as they permit the usage of other voice-over-IP applications such as Skype.
Can I use iPhone visual voicemail on Three?
No. Three does not provide the 'Visual Voicemail' service on their iPhone handsets (only O2 supports 'Visual Voicemail' in the UK). Instead, you can use the free-of-charge Hullomail service to achieve the same result. Hullomail makes it easy to collate and manage your voicemail messages on your iPhone. It can also integrate into Gmail giving you the ability to access your voicemail messages from a web browser. We've got a full review of Hullomail here.
Where can I find out more about the iPhone 5 on Three?
You can find out more about the iPhone 5 and place orders through the Three website.
About Ken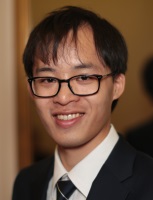 My passion is helping people to get the most out of their mobile phone. I've been blogging at Ken's Tech Tips since 2005.
Aside from writing about mobile technology, my interests are in software development, digital marketing and physics. Outside of the blog, I work with numerous technology companies helping them to explain their product and helping them to market it to consumers. Please get in touch for more information.