3 launches Spotify music phone and tariff
October 28th, 2009

photo: e-magic
Mobile network 3 is to offer a Spotify tariff from next month. The tariff will offer customers a HTC Hero Android smartphone with a bundled subscription to the Spotify Premium music streaming service. The tariff will make 6 million tracks available to customers to stream at any time, without adverts.
How much does it cost?
You will need to buy the HTC Hero phone for £99 and then pay £35 a month (24 month contract). This brings the total cost of ownership to £939 over the 24 months (equivalent to £39.13 per month).
In return you'll get a monthly allowance of:
Unlimited Spotify Premium (usually £9.99/month) on your mobile and your PC
750 minutes
Free 3-to-3 and Skype calls
Unlimited texts
Unlimited data, email
Is the phone any good?

photo: Iain Farrell
The HTC Hero has won the T3 magazine 'Phone of the Year' award and has had pretty good reviews. I've not heard any bad things about it anyway. And as it's an Android phone, there are lots of applications available for it.
The key specs are:
5 Mega Pixel touch screen handset
3.2" TFT LCD capacitive touch screen, 320 x480
HSDPA, AGPS, 3.5mm connection
512 MB Internal memory, supports up to 8GB SD Card
Slim tablet 112 x 56.2x 14.35mm, 135g
Stereo Bluetooth
Android OS
How else can I get Spotify for mobile?
Android offer a Spotify mobile application for the iPhone and Android. You'll need to subscribe to Spotify Premium to use it though (£9.99 a month). Three are essentially bundling an Android phone with Spotify Premium in this tariff.
What are the alternatives?
Nokia offer 'Comes with Music' phones. 'Comes with Music' phones bundle 12 months of free music downloads with the phone. The tracks can still be played after the 12 months expires.
Orange PAYG customers can switch to the Orange Monkey tariff which offers free music streaming when you top up £10 per month.
About Ken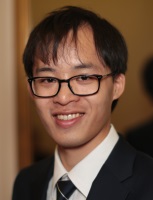 My passion is helping people to get the most out of their mobile phone. I've been blogging at Ken's Tech Tips since 2005.
Aside from writing about mobile technology, my interests are in software development, digital marketing and physics. Outside of the blog, I work with numerous technology companies helping them to explain their product and helping them to market it to consumers. Please get in touch for more information.