O2 scrapping unlimited internet; imposing 500MB/month fair usage cap
June 10th, 2010
O2 have announced that from June 24th, all of their tariffs will come with a fair usage limit of 500MB – rising to 1GB for customers willing to shell out £60/month.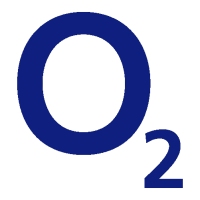 At the moment, O2 are unique in that out of the five major networks (O2, Vodafone, Orange, T-Mobile and Three) they don't define a fair usage limit for their tariffs. From June 24th, it's all change as O2 are imposing a fair usage of 500MB on their smartphone tariffs. This change happens on the same day that O2 launch the iPhone 4. For customers subscribing to tariffs from £40/month tariff they're upping the cap to 750MB; and for customers subscribing to the £60/month tariff the cap rises to 1GB.
Who does this fair usage limit apply to?
The fair usage limit applies to all contracts which begin from June 24th onwards. This includes new customers and customers who upgrade (or perhaps we should say downgrade) their existing contracts.
O2 say that the vast majority of their customers use less than 500MB per month. According to their statistics, only 3% of customers use more than 500MB of data. We don't think this is a particularly useful statistic – is this 3% of O2's total customer base of 18 million people? If so, we'd expect 540,000 customers to be affected by this fair usage cap. Furthermore, there is certainly an upward trend in data consumption – according to O2's very own statistics, watching just one hour of online video would use up your entire monthly 500MB download limit. To think that nobody would want to watch video on their mobile phone in 2012 is inconceivable. Consumers should now be asking themselves not just whether 500MB/month is enough for them but also whether they think 500MB/month will still be suitable for them 24 months down the line.
This changes in fair usage limit don't apply to Pay As You Go tariffs (which already have a fair usage limit). Existing customers who stay on their current tariffs also won't be subject to the new fair usage limits.
What happens when I exceed my limit?

photo: James Laurence Stewart
As of yet, there is no information on what happens when you exceed your limit – i.e. whether you are automatically charged extra or whether your internet connection will be disabled. However, O2 have said that customers exceeding the limit will need to buy bolt-ons: £5 for 500MB of data or £10 for 1GB of data.
We've warned about the huge costs of exceeding a fair usage limit on this blog before by illustrating how someone on an "unlimited" internet connection could run up a bill of £4,000 watching England's Group C qualifying matches in the World Cup. We know that O2 will notify customers when they reach their limit but we hope that O2 won't automatically charge extortionate rates for anyone going over.
How does the new fair usage limit compare to the other networks?
We've compared the fair usage allowances across the major networks before and looked specifically at fair usage allowances of "unlimited" internet packages.
The network offering the highest fair usage limits is now T-Mobile. They have a fair usage limit of 3GB/month for Android phones and 1GB/month for all other phones. Furthermore, T-Mobile have written into their terms and conditions that customers won't be charged for exceeding the limit.
Unfortunately, since the Advertising Standards Authority ruled in December that 500MB/month was "unlimited internet", we've seen a freefall in the fair usage allowance limits across the networks. Last month, Vodafone introduced charges for exceeding 500MB/month and Three cut their fair usage allowance to 500MB/month. O2's new fair usage limit is just the latest in the line of fair usage restrictions. We wouldn't be surprised if T-Mobile drop their fair usage allowance soon, into line with the rest of the networks.
What is the complete tariff lineup?

photo: Jeff Kubina
According to the O2 Press Release, the new lineup of smartphone tariffs is as follows:

| | | | | | | |
| --- | --- | --- | --- | --- | --- | --- |
| Monthly cost: | £25 | £30 | £35 | £40 | £45 | £60 |
| Minutes | 100 | 300 | 600 | 900 | 1200 | Unlimited |
| Texts: | unlimited | unlimited | unlimited | unlimited | unlimited | Unlimited |
| Data: | 500 MB | 500 MB | 500 MB | 750 MB | 750 MB | 1 GB |
| Wi-Fi: | unlimited | unlimited | unlimited | unlimited | unlimited | Unlimited |
How can I avoid the new fair usage limit?
If you were thinking of signing up for an O2 tariff, you can avoid the fair usage limit by signing up before June 24th. If it's the iPhone 4 you're looking for – you're out of luck as it's not available until the 24th. If you're looking to get an Android phone such as the HTC Desire, T-Mobile offer a fair usage limit of 3GB which easily trumps O2's offering.
About Ken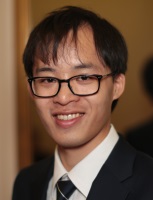 My passion is helping people to get the most out of their mobile phone. I've been blogging at Ken's Tech Tips since 2005.
Aside from writing about mobile technology, my interests are in software development, digital marketing and physics. Outside of the blog, I work with numerous technology companies helping them to explain their product and helping them to market it to consumers. Please get in touch for more information.