In the UK, we've got to wait until 2014 ultra-fast 4G mobile broadband connections. We're at the IFA in Berlin to see whether LTE and 4G is worth the hype.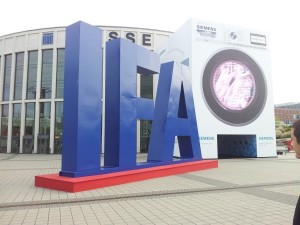 In the UK, all of our major networks currently use a technology called HSDPA (3.5G) to provide mobile internet to your phone. It's an advanced version of the third-generation technologies (3G) first deployed in 2003. HSDPA offers download speeds which can theoretically go as high as 7.2Mbit/s, though average speeds are closer to 1.5Mbit/s.
Whilst the UK awaits the launch of HSPA+ later this year (3.75G, another third generation technology which can offer download speeds of up to 21Mbit/s), the rest of the world is already moving onto a fourth-generation technology called LTE (Long Term Evolution).
I'm here at the IFA in Berlin, Germany to try out a LTE mobile broadband service in Germany. I've spoken to representatives from Vodafone Germany who've been running a LTE/4G service for about a year ago now (since November 2010). Whilst it's not available nationwide yet, it's alive and kicking in Berlin. I've also looked at LTE price plans and tested a range of LTE-enabled devices.
Ken's Tech Tips should thank the hospitality of Samsung Electronics at the IFA: please see the full disclosure notice.
What is LTE?
LTE is a fourth-generation (4G) mobile connectivity technology. The key benefit of LTE over today's 3G technology is faster download speeds. LTE promises download speeds of up to 100Mbit/s when stationary: this compares to a download speed of 7.2Mbit/s offered by today's third-generation technology.
The higher speeds offered by LTE technology mean there could be lots of new and novel smartphone applications such as high-definition TV, video chat and multiplayer games. As LTE is only beginning to launch around the world, we're still yet to see these applications taking advantage of LTE. LTE will also bring a variety of benefits for mobile network operators such as lower costs and a more efficient use of the radio spectrum.
What is the state of the LTE rollout in Germany?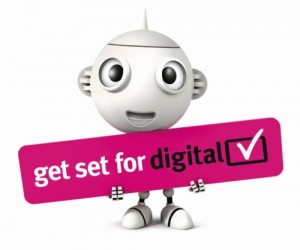 As of September 2011, many of Germany's major mobile operators have either launched a fourth-generation LTE service or have forthcoming plans to do so soon. Vodafone's German division, which begun rolling out LTE in November 2010, made a lot of noise at the IFA about their LTE network with all of their staff wearing "We love LTE" badges. The network currently offers a range of LTE-enabled USB dongles and mobile wi-fi hotspot devices (like Three's MiFi) and are now beginning to launch LTE-enabled mobile devices such as smartphones and tablets.
The rollout of LTE in Germany has been as follows:
August 2003: Germany begins digital television switchover. Berlin is the first region to complete the digital television switchover.
June 2009: Digital television switchover completed across Germany. This frees up the 800MHz spectrum for an auction.
May 2010: 800MHz spectrum auction in Germany. The auction raises 4.4 billion euros (approx £3.85 billion).
November 2010: Vodafone launches fourth-generation LTE service on the 800MHz spectrum awarded through spectrum auction.
September 2011: IFA in Berlin. Vodafone demonstrate smartphones and tablets which are running on their LTE network. Vodafone's LTE network available in major German cities.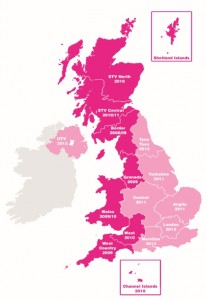 The UK is several years behind Germany in terms of the digital switchover. We only begun to switch off analogue television signals in 2007 and it'll be 2012 before the switch-off is completed across the entire country. The analogue TV switchoff will free up radio spectrum some of which will be used for high-definition television (Freeview HD). Most of the rest will be sold to mobile phone networks so they can set up fourth-generation LTE networks. The spectrum being made available to the British mobile networks will be in the 800MHz range: the same frequencies used for 4G in Germany. The spectrum should be available in 2013 meaning the first 4G service in the UK will launch around 2014.
Speed test: How fast do files download over LTE?
In the demonstration at IFA, we observed download speeds of 84.5Mbit/s and upload speeds of 1.2Mbit/s. This was achieved on a laptop connected to Vodafone's LTE service through a USB mobile broadband dongle. This is a fairly stunning speed: music tracks should download in under a second and entire albums should download in just a couple of seconds.
Our recorded speed of 84.5Mbit/s exceeded Vodafone's advertised download speed of 50Mbit/s. When questioned, a Vodafone representative told us their LTE network can actually operate at speeds of 150Mbit/s. However, they have chosen to market the service as providing a download speed of just 50Mbit/s as not all of their LTE devices can support those full speeds (for example the Galaxy Tab 8.9 LTE only supports speeds up to 50Mbit/s). A speed test using Speedtest.net for Android gave a recorded download speed of 40Mbit/s on Vodafone's LTE service – about half the speed of Vodafone's USB dongle which supports the full speeds.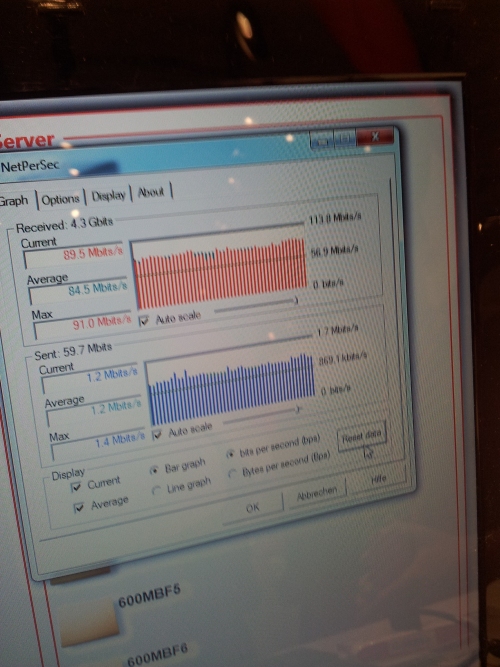 Certainly, the speeds were very impressive from this public LTE service: with speeds like that it's very practical to use a MiFi and to replace your home broadband connection with a mobile broadband connection.
How much does an LTE connection cost in Germany?
Vodafone Germany is offering an LTE service on a selection of four tariffs. Unfortunately LTE doesn't come cheap: you're looking to pay £63.54/month for unrestricted speeds on Vodafone's LTE network and you'll get a download allowance of 30GB/month. Vodafone's LTE tariffs in Germany are as follows:
| Monthly Price | Maximum Download Speed | Monthly Download Limit |
| --- | --- | --- |
| £28.48/month | 3.6Mbit/s | 5GB |
| £37.25/month | 7.2Mbit/s | 10GB |
| £46.01/month | 21.6Mbit/s | 15GB |
| £63.54/month | 50Mbit/s (Unrestricted) | 30GB |
Vodafone Germany charge €2.50/month for LTE hardware. Prices have been converted into GBP using Google.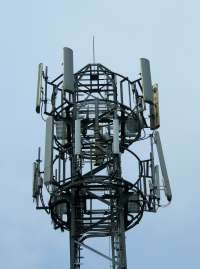 Comparing that to prices in the UK for a standard HSDPA (7.2Mbit/s) connection, it's clear that we get a better deal even though we lack 4G speeds: £15.99/month will buy you a download allowance of 15GB/month on Three or £25/month will buy you a mobile phone contract with unlimited tethering. The other worry I have is that download limits aren't increasing and keeping pace with download speeds: that means you're more likely to exceed your download limit. It's important that download limits rise too so consumers don't need to worry about enjoying fast downloads.
It's likely that the UK mobile phone networks will want to recoup the costs of the 4G spectrum auction and the costs of having to upgrade their masts for 4G technology. Given the prices we're seeing in Germany, does this indicate that many UK consumers will be priced out of 4G? Will 4G connectivity be offered to all customers or will it be a premium service commanding a large premium?
For a full comparison with UK mobile broadband offerings, see our guide to mobile broadband tariffs in the UK.
Why do we need to wait until 2014 for LTE in the UK?
The UK is behind Germany in the analogue television switchoff process. Whilst the Germans completed the switch to digital in 2009, we've got to wait until 2012 for the switchoff to be complete. A spectrum auction will then need to take place for 800MHz spectrum which can be used for an LTE service. This means we're likely to see the first commercial 4G service in the UK around 2014.
What devices support LTE?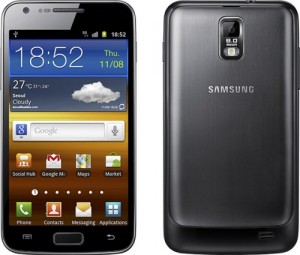 For a mobile broadband connection from your computer, Vodafone demonstrated a USB dongle and a mobile wi-fi hotspot (like MiFi in the UK). In terms of mobile devices supporting LTE, they're still rare. Samsung announced an LTE version of the Samsung Galaxy S II with a 4.5-inch screen and a LTE version of the Galaxy Tab 8.9 at the IFA.
You can see other articles from our IFA 2011 series here.
Disclosure Notice: I am currently being hosted in Berlin by Samsung Electronics, the manufacturer of the Samsung Galaxy S II LTE, the Samsung Galaxy Tab 8.9 LTE and various other mobile devices which feature LTE connectivity. The views expressed in this article are totally my own and reflect solely my own views and experiences of using the device.