The UK's major mobile operators are getting ready to launch HSPA+. It means faster downloads on your phone and mobile broadband connection.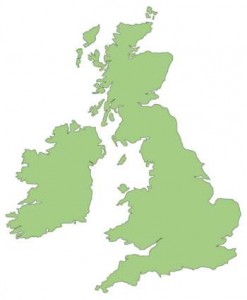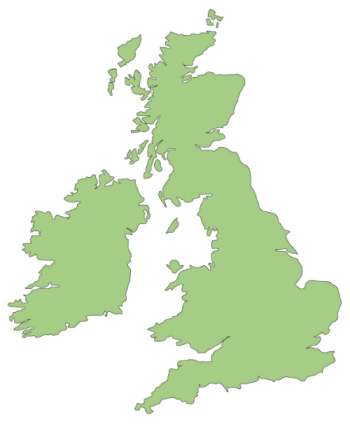 The UK's mobile phone networks are getting ready to launch HSPA+: an upgraded 3G service which offers faster downloads and uploads. Also called "evolved HSPA", HSPA+ technology promises to offer download speeds up to 3 times faster than what is currently offered on today's 3G mobile networks. With download speeds of up to 21Mbit/s, you'll be able to access the HSPA+ networks from a capable mobile phone or mobile broadband dongle.
What download speeds will HSPA+ offer?
It's worth noting that 21Mbit/s is a theoretical maximum – in practice most people are unlikely to get anywhere near that. At present, the UK's mobile phone networks use HSDPA technology which has a theoretical maximum download speed of 7.2Mbit/s. The average download speed experienced by consumers on HSDPA is actually only 1.5Mbit/s. With the upgrades to HSPA+, Vodafone expect the average download speed to rise to around 4Mbit/s with download speeds of around 13Mbit/s in "good conditions".
| Technology | Theoretical Max. Download Speed | Average Download Speed |
| --- | --- | --- |
| HSDPA | 7.2Mbit/s | 1.5Mbit/s |
| HSPA+ | 21Mbit/s | ~4Mbit/s |
How significant will the speed difference be?
The faster download speeds offered by HSPA+ should offer some fairly significant and noticeable speed differences – particularly for mobile broadband users and smartphone users who use the tethering functionality on their phone. This is because mobile broadband users tend to download larger files and access more image-heavy webpages than smartphone users do. Three currently offer a HSPA+ ready USB mobile broadband dongle and are set to launch a HSPA+ enabled MiFi device next month.
Users with HSPA+ capable smartphones should see some speed improvements too. It won't speed up low-bandwidth sites such as Facebook or Twitter: the difference will be most noticeable when performing bandwidth-heavy tasks such as viewing photos, downloading attachments from e-mail and watching videos online. HSPA+ technology could also make it possible to stream high-definition video straight to your handset but you'll want to watch your data allowance very carefully if you do that – it'll disappear very quickly.
What's the current status of HSPA+ rollout in the UK?
The UK's mobile operators have decided to "soft launch" HSPA+. Although HSPA+ is gradually being rolled out, the networks have said very little about it and haven't publicised a timeframe for its rollout. We've managed to gather a few things though.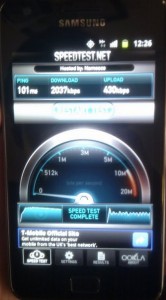 Of the UK's major networks, Three have so far said the most about their HSPA+ rollout. According to a Three press release, "Three is aiming to have 80% of its network upgraded to HSPA+ by the end of this year, with the rest following soon afterwards." A blog post on the Three website has also described the road towards HSPA+. Three is also the first network to specifically market a HSPA+ capable device: their premium mobile broadband dongle.
O2 have said little beyond acknowledging the fact they are launching a HSPA+ service. Their "About O2" page states that they've currently got a HSPA+ network up and running which provides downloads speeds up to 14Mbit/s. O2 aim to provide a 21Mbit/s service in the "coming months". O2 are providing a HSPA+ service on the old 2G spectrum at 900MHz as well as the standard 3G spectrum at 2100MHz. Unfortunately, there are no further details regarding the progress of the HSPA+ roll-out. Ken's Tech Tips readers have experienced some limited success briefly connecting to O2's HSPA+ network near Kings Cross, North London but were unable to carry out a speed test – let us know if you've had success elsewhere.
Finally, Everything Everywhere (Orange & T-Mobile) have publicly acknowledged that they're launching a HSPA+ network. Whilst no announcements have been made, Ken's Tech Tips recently had success accessing T-Mobile's HSPA+ service in North London (screenshot to the right). We experienced a download speed of 2.0Mbit/s and an upload speed of 430kbit/s (or 0.4Mbit/s). Whilst these speeds are fairly disappointing compared to the potential download speeds HSPA+ could offer, it's almost twice as fast as a download on a HSDPA connection at the same location (download speed 1.1Mbit/s, upload speed of 387kbit/s for HSDPA).
If you've managed to obtain a HSPA+ connection on your phone, do drop us a comment and let us know.
Do I need a new phone to be able to use HSPA+?
Most 3G mobile phones sold today support HSDPA (up to 7.2 Mbit/s), but not all phones support HSPA+. In order to use HSPA+, you'll need a HSPA+ capable handset. Newer mobile devices such as the Samsung Galaxy S II are beginning to see support for HSPA+ (up to 21Mbit/s). Check your phone's specifications to see if it supports HSPA+: it should advertise download speeds of up to 21Mbit/s. A phone capable of 7.2Mbit/s will only be HSDPA-capable.
How can I tell if I'm connected to a HSPA+ network?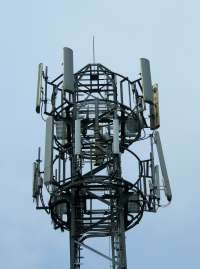 If you've got a HSPA+ capable phone, it should feature a status indicator detailing the type of connection you're using. HSPA+ networks are typically indicated with the text "H+" (see screenshot above). Other common indicators you'll see include:
G – GPRS (2G connection, up to 80kbit/s)
E – EDGE (enhanced 2G connection, up to 237kbit/s)
3G – Basic 3G connection (up to 384kbit/s)
H – HSDPA (enhanced 3G, up to 7.2Mbit/s)
H+ – HSPA+ (evolved 3G, up to 21Mbit/s)
A HSPA+ capable phone will automatically connect to a HSPA+ network when it is available.
Do the mobile operators need to build new masts to provide a HSPA+ service?
No. HSPA+ is implemented as a software upgrade to existing 3G masts – no additional masts need to be built for HSPA+. If you're worried about phone masts in your area, please see the Ofcom Sitefinder website (see our review of Sitefinder).
Will HSDPA be turned off when HSPA+ is turned on?
No. HSPA+ networks are backwards-compatible with HSDPA. A HSDPA service providing up to 7.2Mbit/s will still be available for customers who do not possess a HSPA+ capable device.
Is HSPA+ the same thing as 4G technology?
No. HSPA+ is not a true 4G technology: true 4G technology is based off a standard called "Long Term Evolution" (LTE). The meaning of the "4G" term is sometimes confused especially across the pond in America: T-Mobile USA brand their HSPA+ service as 4G even though HSPA+ is actually a third-generation (3G) technology.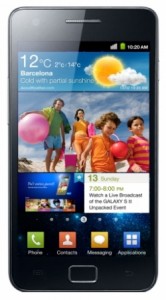 We won't see a 4G/LTE mobile service in the UK until 2014 at the earliest.
What's the relation between kbit/s and Mbit/s? What's the difference between Mbit and MB?
1Mbit/s (megabits per second) equates to 1000kbit/s (kilobits per second).
1 byte equates to 8 bits. Rather confusingly, download speeds are usually given in Mbit/s (megabits per second) rather than MB/s (megabyte per second). In contrast, file sizes and download allowances (e.g. 500MB) are usually given in megabytes. The distinction between bits and bytes is important: if you're downloading a 2 megabyte file on a 2Mbit/s connection, it'll take 8 seconds rather than 1 second.
Where can I get a HSPA+ device?
There are only a couple of HSPA+ capable devices out there and beware that HSPA+ still hasn't officially launched on any of the UK's networks. Three provide a HSPA+ capable USB mobile broadband dongle with a 15GB monthly download allowance for £17.01. For a HSPA+ capable handset, we recommend the Samsung Galaxy S II on The One Plan. For £35/month, you'll get a free HSPA+ capable handset with all-you-can-eat data and free tethering. It'll allow you to share a HSPA+ connection with all your wi-fi enabled devices and there's no download limits to worry about.