EE offers 5G coverage in 160 UK towns and cities, along with 99% population coverage on 4G, 3G & 2G.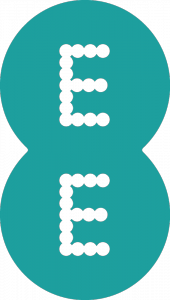 In the UK, EE is a mobile network offering four types of coverage: 5G, 4G, 3G and 2G. Their fastest download speeds are available on 5G, with average speeds of 135Mbps in 160 UK towns and cities (and peak speeds of up to 1,000Mbps).
EE also offers 99% population coverage across the UK on their 4G, 3G and 2G networks. You can access an average download speed of 43Mbps on EE's 4G network.
In this article, we'll discuss how you can check EE's coverage in your area, including where you're able to see a 5G, 4G, 3G and 2G coverage map for EE. We'll then discuss each type of coverage in more detail before looking at EE's international coverage and home broadband coverage.
EE Coverage Map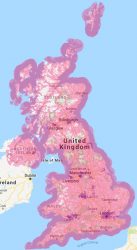 You can use EE's online coverage map to check the availability of different types of coverage in your area.
Go to EE's online map and enter your postcode to see the types of coverage available in your area. The coverage map will show you results for each type of coverage (including 5G, 4G, 3G and 2G coverage). You'll also see a breakdown of whether indoor coverage is available, or whether the coverage is only available outdoors.
Check EE Coverage Map (ee.co.uk) →
For the most accurate results, it's worth providing the name of the device you're using. This is because certain types of coverage like 4G Calling and 5G Calling are only available on certain phones and this will affect your results.
For more information, read on to find out more about the different types of coverage on EE.
EE Coverage Overview
At present, EE offers four different types of mobile coverage in the UK:
EE Coverage Type
Coverage Level
Supported Bands & Frequencies
5G Coverage

✔

160 towns and cities
4G Coverage

✔

99% population coverage
(with 4G Calling on compatible phones and plans)

LTE Band 3

(1800MHz)

LTE Band 7

(2600MHz)

LTE Band 20

(800MHz)

LTE Band 1

(2100MHz)

LTE Band 38

(2600MHz)

3G Coverage

✔

99% population coverage
2G Coverage

✔

99% population coverage
All EE customers are now able to access 4G, 3G and 2G coverage. This provides a solid foundation of 99% population coverage across the UK, with an average download speed of 43Mbps when you're connected to EE's 4G network.
If you'd like to access EE's 5G network in 160 towns and cities, you'll need a 5G-ready phone and 5G-ready plan. At present, 5G coverage is only available to EE Pay Monthly mobile customers. Some cheaper SIM-only deals remain 4G-only, along with EE's Pay As You Go plans which are also limited to 4G.
As well as operating their own network, EE provides the underlying coverage for a number of other brands. Other brands using EE for their network coverage include BT Mobile and Plusnet Mobile. In general, you'll get the same coverage when using one of these other providers.
EE 5G Coverage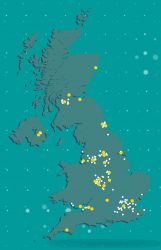 EE's 5G network is now available in 160 towns and cities across the UK.
When you're connected to EE's 5G network, you can access download speeds of around 135Mbps on average (with peak speeds of up to 1,000Mbps in some cases). You'll also benefit from more network capacity and a lower amount of latency which should make things more reliable and responsive.
At present, you can get a 5G signal from EE in all of the following UK towns and cities:
Now Live
160 towns and cities are live on EE 5G (December 2023)
Aberdeen, Aldershot, Aldridge, Alexandria, Altrincham, Ashford Surrey, Ashton-under-Lyne, Aylesbury, Ayr, Barnsley, Barrhead, Bath, Belfast, Belshill, Biggleswade, Birkenhead, Birmingham, Blackburn, Blackpool, Bolton, Borehamwood, Bransholme, Brentwood, Brighton, Bristol, Burton upon Trent, Bury, Cannock, Cardiff, Castleford, Castlereagh, Chatham, Chelmsford, Cheshunt, Chester, Chester-le-Street, Chesterfield, Chorley, Clevedon, Clifton, Clydebank, Colchester, Coventry, Crawley, Cumbernauld, Dartford, Dinnington, Doncaster, Dudley, Dundee, Edinburgh, Epsom, Exeter, Gillingham, Glasgow, Grantham, Gravesend, Grays, Grimsby, Guildford, Halifax, Hamilton, Harlow, Harrogate, Hoddesdon, Huddersfield, Hull, Ilkeston, Inchinnan, Ipswich, Jarrow, Kimberley, Kingston-upon-Thames, Leeds, Leicester, Lichfield, Lincoln, Lisburn, Liverpool, London, Loughborough, Loughton, Maidstone, Manchester, Middlesbrough, Milnrow, Milton Keynes, Minster, Mirfield, Motherwell, Neath, Newcastle, Newton-le-Willows, North Shields, Northampton, Norwich, Nottingham, Nuneaton, Oldham, Oxford, Paignton, Paisley, Plymouth, Pontefract, Poole, Porthcawl, Portishead, Portsmouth, Potters Bar, Rickmansworth, Rochdale, Rochester, Romford, Rotherham, Royal Leamington Spa, Rugeley, Runcorn, Salford, Sheffield, Shipley, Solihull, South Shields, Southend-on-Sea, Southport, St Albans, Stafford, Staines-upon-Thames, Stevenage, Stirling, Stockport, Stockton-on-Tees, Stoke-on-Trent, Stratford-upon-Avon, Sunbury, Sunderland, Sutton Coldfield, Swadlincote, Swansea, Swindon, Swinton, Sydenham, Tamworth, Wakefield, Walsall, Waltham Abbey, Waltham Cross, Walton-on-Thames, Warwick, Washington, Watford, West Bromwich, Westhoughton, Weston-Super-Mare, Weybridge, Wickford, Widnes, Wigan, Wolverhampton, Worcester, York
For a complete list of locations with access to 5G, see our EE 5G coverage map. It will help you to find nearby towns and cities that have access to 5G.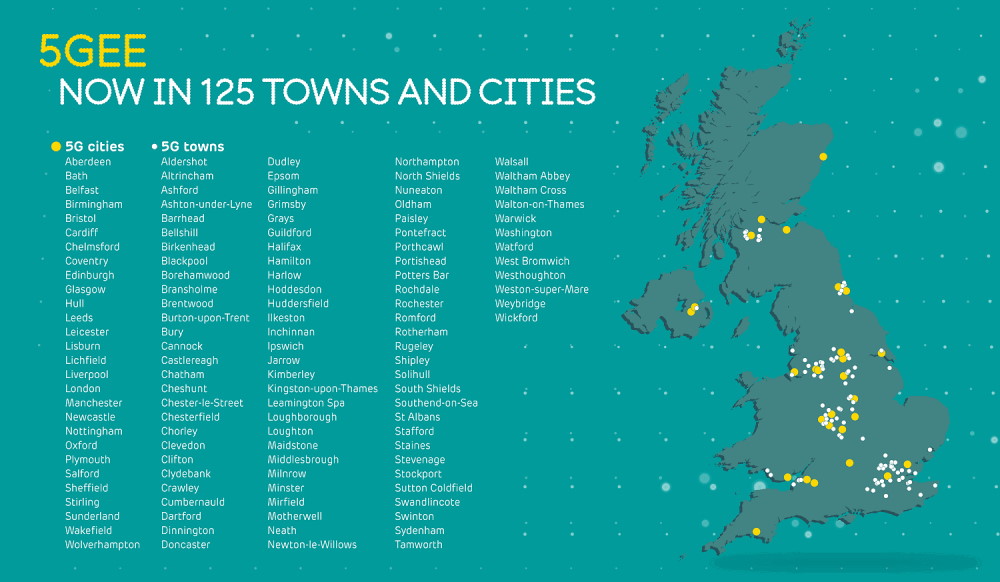 In the UK, EE's 5G service uses New Radio (NR) technology. It uses 40MHz of spectrum within band n78 (3500MHz). If your mobile phone was purchased outside the UK, you should ensure it supports 5G coverage in this band.
EE 4G Coverage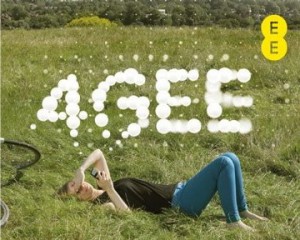 EE was the UK's first network to launch a 4G service, all the way back in October 2012. You can use EE's 4G network for high-speed mobile data, along with 4G Calling if you have a device that's compatible with the service.
4G is now the most commonly used form of coverage on EE and it's likely you'll be connected to it most of the time. EE offers 99% population coverage on 4G, with an average download speed of 43Mbps according to a RootMetrics analysis (H1 2020). Exact speeds will vary, however, depending on your location and the device you're using.
If you have a device that's on this list, you'll be able to use 4G Calling on EE. You'll also need a compatible Pay Monthly plan to access 4G Calling.
In the UK, EE's 4G network primarily uses band 3 LTE spectrum (1800MHz). This is supported by band 20 coverage (800MHz) and band 7 coverage (2600MHz) in many parts of the country. In a few selected locations, additional 4G coverage is also available in band 1 (2100MHz) and band 38 (2600MHz TDD).
EE 3G Coverage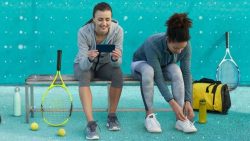 On EE's 3G mobile network, you'll be able to call, text and use mobile data across the UK with 99% population coverage.
Your mobile phone is likely to connect to EE's 3G network when 4G coverage isn't available. In addition, many mobile phones drop down to 3G coverage whenever you're making or receiving a call (this is the case unless you're using a phone that's compatible with Wi-Fi Calling or 4G Calling). For this reason, having good 3G coverage continues to be important.
EE uses 2100MHz spectrum for their 3G network. Download speeds of up to 42Mbps are available using dual-carrier HSPA+ technology, though average speeds will normally be only a fraction of that figure.
EE's 2G and 3G networks were formed from the merger of Orange and T-Mobile in 2010.
EE 2G Coverage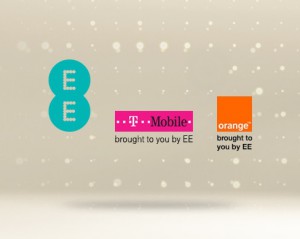 On EE, 2G or GSM coverage is the oldest form of coverage still in use today. Mainly serving as a backup for newer 3G and 4G mobile networks, as well as powering some internet-of-things (IoT) devices, there's still 99% population coverage available on 2G with the ability to call, text and browse at dial-up internet speeds (up to 0.3Mbps).
EE's 2G mobile network uses spectrum at 1800MHz. In recent years, some of the 1800MHz spectrum has been upgraded from 2G to 4G. This has reduced the amount of capacity on EE's 2G network but it should still be possible to get a 2G service across most of the country.
International Coverage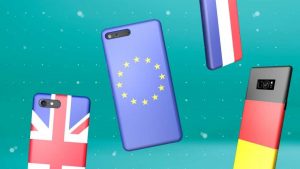 If you're travelling abroad to another country, EE has an international roaming service allowing you to use your smartphone when abroad.
International roaming is available at no extra cost when you're travelling within Europe. Beyond this, additional charges will normally apply unless you have a Roam Further Pass. This gives you inclusive roaming in the USA, Canada, Mexico, Australia and New Zealand.
At the time of writing, EE offers 4G coverage when roaming in 77 destinations. In other destinations, international roaming may be restricted to 2G or 3G speeds.
On EE, international roaming is currently available in the following destinations:
Afghanistan (3G)
Albania (4G)
Algeria (2G)
Andorra (3G)
Angola (3G)
Anguila (3G)
Antigua and Barbuda (4G)
Argentina (4G)
Armenia (3G)
Aruba (3G)
Australia (4G)
Austria (4G)
Azerbaijan (4G)
Bahamas (2G)
Bahrain (4G)
Bangladesh (3G)
Barbados (3G)
Belarus (3G)
Belgium (4G)
Belize (3G)
Benin (Voice only)
Bermuda (3G)
Bolivia (Voice only)
Bosnia Herzegovina (3G)
Botswana (2G)
Brazil (4G)
British Virgin Islands (3G)
Brunei Darussalam (Voice only)
Bulgaria (4G)
Cambodia (3G)
Cameroon (3G)
Canada (4G)
Cape Verde (3G)
Cayman Islands (4G)
Central African Republic (Voice only)
Chad (Voice only)
Chile (3G)
China (4G)
Colombia (3G)
Congo (Voice only)
Congo (Democratic Republic of) (Voice only)
Costa Rica (Voice only)
Cote d'Ivoire (3G)
Croatia (4G)
Cuba (4G)
Cyprus (4G)
Czech Republic (4G)
Denmark (4G)
Dominica (2G)
Dominican Republic (4G)
Dutch Antilles (2G)
Ecuador (Voice only)
Egypt (3G)
El Salvador (2G)
Equatorial Guinea (Voice only)
Estonia (4G)
Falkland Islands (Voice only)
Faroe Islands (Voice only)
Fiji (Voice only)
Finland (4G)
France (4G)
Gabon (Voice only)
Gambia (3G)
Georgia (2G)
Germany (4G)
Ghana (4G)
Gibraltar (3G)
Greece (4G)
Greenland (3G)
Grenada (3G)
Guadeloupe (3G)
Guatemala (Voice only)
Guiana (French Department of) (3G)
Guinea (3G)
Guinea-Bissau (Voice only)
Guyana (2G)
Haiti (3G)
Hong Kong (4G)
Hungary (4G)
Iceland (4G)
India (4G)
Indonesia (4G)
Iran (3G)
Iraq (3G)
Ireland (4G)
Israel (4G)
Italy (4G)
Jamaica (4G)
Japan (4G)
Jersey (4G)
Jordan (4G)
Kazakhstan (3G)
Kenya (4G)
Korea (South) (4G)
Kuwait (3G)
Kyrgyz Republic (Voice only)
Laos (Voice only)
Latvia (4G)
Lebanon (3G)
Lesotho (Voice only)
Liberia (Voice only)
Libya (Voice only)
Liechtenstein (3G)
Lithuania (4G)
Luxembourg (4G)
Macao (4G)
Macedonia (3G)
Madagascar (3G)
Malawi (Voice only)
Malaysia (4G)
Maldives (Voice only)
Mali (3G)
Malta (4G)
Maritime Services (AAM) (Voice only)
Martinique (3G)
Mauritius (4G)
Mexico (4G)
Moldova (4G)
Monaco (4G)
Mongolia (2G)
Montenegro (4G)
Montserrat (2G)
Morocco (4G)
Mozambique (Voice only)
Myanmar (3G)
Namibia (Voice only)
Nepal (Voice only)
Netherlands (4G)
New Zealand (4G)
Nicaragua (3G)
Niger (3G)
Nigeria (3G)
Norway (4G)
Oman (4G)
Pakistan (3G)
Panama (2G)
Paraguay (Voice only)
Peru (4G)
Philippines (4G)
Poland (4G)
Portugal (4G)
Qatar (4G)
Reunion (French Department of) (Voice only)
Romania (4G)
Russia (4G)
Rwanda (3G)
Saudi Arabia (4G)
Senegal (3G)
Serbia (3G)
Serbia (New) (3G)
Seychelles (3G)
Singapore (4G)
Slovakia (4G)
Slovenia (4G)
South Africa (4G)
Spain (4G)
Sri Lanka (4G)
St. Kitts and Nevis (3G)
St. Lucia (3G)
Sudan (3G)
Suriname (2G)
Sweden (4G)
Switzerland (4G)
Syria (Voice only)
Taiwan (4G)
Tanzania (3G)
Thailand (4G)
Trinidad and Tobago (3G)
Tunisia (4G)
Turkey (4G)
Turkmenistan (Voice only)
Reunion (French Department of) (Voice only)
Turks and Caicos Islands (4G)
UAE (4G)
Uganda (3G)
Ukraine (3G)
Uruguay (2G)
USA (4G)
Uzbekistan (Voice only)
Vanuatu (2G)
Venezuela (Voice only)
Vietnam (3G)
Yemen (2G)
Zambia (Voice only)
Zimbabwe (2G)
Please see the EE website for more information about international roaming and how much it will cost you.
EE Home Broadband Coverage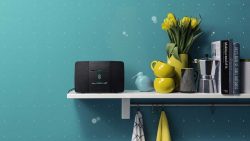 EE's home broadband service is powered by the Openreach network so has a very different coverage profile to their mobile network.
EE's standard broadband is available in most UK homes, with fibre broadband available in more than 90% of homes. EE also offers Fibre Max plans using Gfast and FTTP (full fibre) technology, with around 20% of households currently able to get one of these faster plans.
For customers wanting a 4G or 5G-based alternative to regular broadband, EE also offers the 4GEE Home and 5GEE Home services. This gives you a home broadband connection that's powered by EE's 4G or 5G network – an attractive option if you're unable to get good speeds through regular fixed-line broadband.
For more information, see our EE broadband review.
Frequently Asked Questions
How can I check EE's coverage in my area?

You can use

EE's online coverage map

to check the availability of EE coverage in your area. Enter your postcode and the name of the device you're using and you'll be shown the results for 5G, 4G, 3G and 2G coverage where you live.

Does EE offer 5G coverage?
What download speeds will I be able to get on EE?

The exact download speeds you'll get will depend on the coverage in your area as well as factors like the number of other people using EE's network in your area at the same time. EE says their average download speed is 135Mbps on 5G and 43Mbps on 4G (figures from H1 2020).

What types of coverage does EE offer?

EE currently offers four types of coverage:

5G Coverage: 160 UK towns and cities
4G Coverage: 99% population coverage
3G Coverage: 99% population coverage
2G Coverage: 99% population coverage

Does EE offer any international coverage?

Yes. You can continue using your mobile phone when you travel abroad to other countries. There's no extra charge if you're travelling to another European country but extra charges will normally apply outside the EU.
More Information
Please see EE's official website for more information about their network and coverage in the UK. You can also read our in-depth guide to 5G coverage on EE.