If you're buying a mobile phone for your kids, there are several important things to consider including how you decide to pay for it.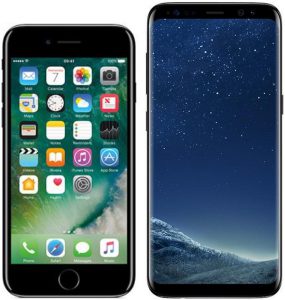 This year, mobile phones are once again near the top of the wish list for kids when asked what they'd like to receive as a gift this Christmas.
In our opinion, mobile phones can be a great gift for your children but before you buy one, there are several important things you need to consider. This includes which handset you buy and how you decide to pay it. For instance, if you decide to buy the mobile phone on a contract, you'll be committed to also paying the mobile phone bill for another 24 months. There are also some key things to consider when it comes choosing a mobile phone plan and paying for apps & games.
In this article, we'll discuss the most important things you should consider when buying a mobile phone for your kids.
Choosing A Mobile Phone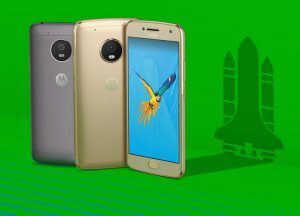 When it comes to choosing a mobile phone for your kids, there are a multitude of different devices you're able to choose from. Options range all the way from basic £20 feature phones that allow you to do little more than calling and texting, to the most expensive £1,000 smartphones that allow you to do a lot more.
When considering which mobile phone to buy, it's important to be aware there are two different ways of paying for the handset:
Buying the mobile phone with a single upfront payment (typically SIM-free or on Pay As You Go). You'll pay a certain amount upfront for the handset and will own it with no obligations to pay anything more. The upfront price varies substantially depending on the handset you want to buy. For instance, the mid-range Moto G5 will cost you around £160 whereas the flagship iPhone X will cost you at least £999.
Buying the mobile phone on a payment plan (typically a Pay Monthly contract). Instead of paying for your handset in one go, you'll pay for it over time in multiple instalments (typically the cost is spread out over 24 months). The most common type of payment plan is a Pay Monthly contract. On a contract, the upfront price of something like the iPhone X might be reduced from £999 to less than £100. However, there will normally be a hefty monthly fee for this (perhaps in the region of £60/month with airtime). Over time, the total cost of ownership could end up a lot more and you'll also be committed to paying the ongoing phone bill.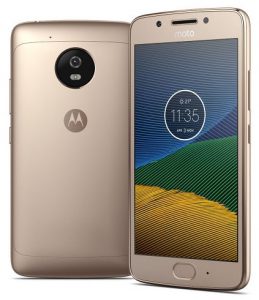 When buying a mobile phone for your kids, we strongly recommend doing so with a single upfront payment. Although you'll need to pay a bit more upfront, it means you won't have any further ongoing commitments. If you choose to buy the mobile phone on a contract, you'll need to take out the contract in your own name. This means you're legally obliged to pay for usage of that handset for a another 24 months (you'll also need to undergo a credit check in your own name).
Personally, I'm a big fan of handsets like the mid-range Moto G5 or Moto G5S. You can buy the handset with a single upfront payment of about £159 (about one-sixth the cost of an iPhone X off-contract). The Moto G5 has a beautiful metallic design, speedy performance, a full-HD display, a 13 megapixel camera and the Android mobile operating system. It's also priced fairly well as a gift and offers great performance that your children will love.
Choosing A SIM Card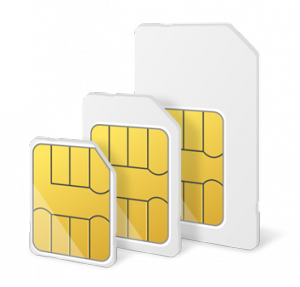 Once you've chosen a new mobile phone for your kids, it's worth thinking about who is going to be responsible for the phone bill. In our opinion, it's normally a good idea to get your kids to pay for their own mobile phone usage. This will encourage them to budget for themselves and to keep a close eye on their own spending and usage. This also encourages responsibility even if you were to give them the "pocket money" which would then be used to pay for the phone bill.
In the UK, children who are under 18 are legally unable to take out a mobile phone contract (they are also unable to pass the credit check that is required to get one). For this reason, children who are under 18 are normally restricted to only being able to take a Pay As You Go deal.
If your kids would like to get their own Pay As You Go SIM card, we'd recommend ordering a free SIM card from giffgaff. On giffgaff, a £10 top-up will buy 3GB of data, 500 minutes and unlimited texts. You'll also get free giffgaff-to-giffgaff calls and texts which can be helpful for staying in touch within friends and family.
Order giffgaff SIM card (free) →
If you're planning to pay the phone bill on your children's behalf, it's also possible for you to get a SIM-only contract in your own name. However, if you choose to do this, it's worth having a look at capped contracts. These contracts give you better spend control by restricting how much additional money can be spent outside of your allowance. BT's Family SIM offer is worth considering if you're a BT Mobile customer as you can benefit from a built-in spend cap and can combine your charges onto one bill.
More generally, however, it may still be worth considering a Pay As You Go deal like giffgaff. As it's Pay As You Go, you'll get ultimate spend control as it's impossible to spend anything outside of the bundle allowance. There's also the flexibility for your kids to change their plan whenever they like (for instance, to get more data or to save money on their phone bill). By using the automatic top-up feature, a Pay As You Go deal can also be just as convenient as a Pay Monthly deal.
App & Game Purchases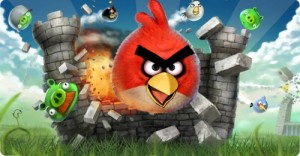 Once you've bought your children a new smartphone, it's likely they'll want to load it up with some apps and games. When purchasing something from iTunes or Google Play, we recommend great caution in adding payment details to your children's smartphone. For instance, by adding your credit card information, this may make it possible for your children to easily authorise additional payments (including for in-game purchases like virtual coins).
Where possible, we strongly recommend adding a pre-paid iTunes or Google Play voucher to their account instead. You can easily buy these pre-paid gift vouchers in a supermarket and they can be used for purchases in the app store without you needing to add credit card information.
Safety & Parental Controls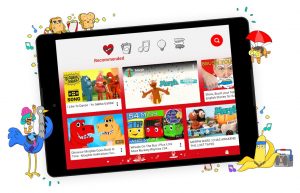 Finally, before giving a mobile phone to your children, it's worth sitting down with them to talk about safety and security. This is particularly important given the popularity of social media, and the ease of now being able to share information online.
For instance, you should have a discussion about what personal information is safe to share online (for instance, the dangers of sharing a real name, physical address or phone number online). This is also important for photos and videos your children may share online (once it's been uploaded to the internet, anyone can potentially make a copy of it).
With regards to family-friendly content, it's worth exploring the use of specific applications that are designed for children. For instance, YouTube makes a special 'YouTube Kids' application available for both iPhone and Android devices. The videos within the application are designed to be appropriate for your children.
For the rest of the internet, all UK mobile networks are legally obliged to provide free parental controls at the network-level. This is sometimes, but not always, enabled by default so you should check with your mobile network to see whether it's switched on. The same thing goes for your home broadband connection (check with your home broadband ISP). Public wi-fi hotspots including BT Openzone and The Cloud typically also implement some parental controls.